Avira offers a product portfolio with professional software solutions and IT-security services for data and network protection regardless of the size of the company.

Our worldwide customers trust in Avira's 25 years of experience and continuity and above all, in the reliability of its solutions.

ARD-Werbung Sales & Service
The marketing department of ARD-Werbung Sales & Services at the German television channel ARD ensures its outbound communications are virus free by using Avira.

Barracuda
Barracuda Networks, Inc. offers industry-leading solutions designed to solve mainstream IT problems – efficiently and cost effectively – while maintaining a level of customer support and satisfaction second to none. Barracuda Networks products span three distinct markets, including: 1) content security, 2) networking and application delivery, as well as 3) data storage, protection and disaster recovery.

BIG Krankenkasse
It's evident: A health insurance company insures itself against viruses with Avira.

Willy Bogner
It doesn't emblaze - the supple and resource saving anti-virus software of Avira is tailor-made for the fashion company of Willy Bogner.

BuS Elektronik
Hardware needs software: BuS Elektronik, a producer of electronic assemblies, relies on Avira.

Canton of Appenzell Ausserrhoden
Appenzell is synonymous with holes - but in cheese, not in IT security systems. That's because the Swiss canton of Appenzell uses virus protection from Avira.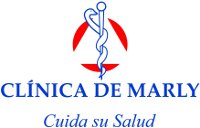 Clinic of Marly
Protecting both patients and PCs from viruses: the Clinic of Marly (Bogotá, Colombia) safeguards its systems with Avira's long-term solutions.

Success Story

Colegio Berrio-Otxoa Ikastetxea
Bai posiblea! That anything is possible is the most important lesson taught at the Colegio Berrio-Otxoa Ikastetxea in Bilbao (Basque Country). Avira's educational pricing makes top-notch IT security accessible to schools like Berri-Otxkoa because no virus should keep a student from reaching for the stars.

Success Story

Commerzbank Aktiengesellschaft
Banks attach the up most importance on security. Commerzbank joins the growing number that benefit from the services of Avira.

Success Story

Condor
You need a sharp eye to detect almost 100% of all viruses - that's exactly what Avira has to offer. Airline operator Condor knows the value of this and uses the developments of Avira's high-flyers to help keep its traffic running smoothly.

DATEV
Everyone who develops software for accountants, auditors, companies and attorneys need a good attorney against viruses. In this case we are pleased to take over the defense.

Greenpeace
Like everywhere, the internet is indispensable for environmental protection organisations. So that the battle against polluters does not also become a battle against viruses, Greenpeace has taken Avira on board (their dinghy).

Heise Medien Gruppe
No matter if it is in a magazine, on the radio or Internet: There is virtually no medium in which Heise has no success. Avira's contribution keeps hackers out and a closed book for the Heise Media Group.

Oberschwabenklinik
Because precision is what counts. Staff at the Oberschwabenklinik rely on anti-virus software that always offers the best detection rates. And that's exactly what they get from Avira.

Radio Televisión Nacional de Colombia (RTVC)
As long as Avira protects the systems of RTVC, no computer virus will ever become a celebrity.

retarus
Retarus is the top solution in Germany in terms of electronic company communication. It relies on the German No. 1 in terms of virus protection.

Spital Davos
Viruses don't stop in the nice Swiss ski resort of Davos. The hospital in Davos has a very efficient prophylaxis: Avira.

Technische Universität Wien
The Technical University in Vienna is second to none when it comes to technology.That's why it chose the best anti-virus technology on the market – from Avira, of course!

TUI Leisure Travel GmbH
In the future, viruses trying to hitch a ride with TUI travel agents will find things much more difficult. That's because all roads will lead through Avira – making sure that all data checks out before check-in.

Unione del Sorbara
Four towns in the Province of Modena have banded together to create the Union Sorbara. Thanks to their Avira bundle, they are also united against malware.

Success Story

Valentina Auxiliar Carrocera S.A.
A Columbian company accustomed to excellence found in Avira an ideal partner to keep its systems safe.

Success Story