Avira Download Center
Looking for a product, manual or repair utility? You've come to the right place.
Clients/Servers
Small Business
Managed Services
Gateways
Management Tools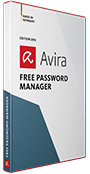 Avira Password Manager
With just one maser password to remember, you can now easily generate and securely store unique and complex passwords for all your accounts. For Chrome, Firefox, Opera, Android, and iOS.
Other Avira Projects
Avira Lingo
Find Avira in your language!
Learn more