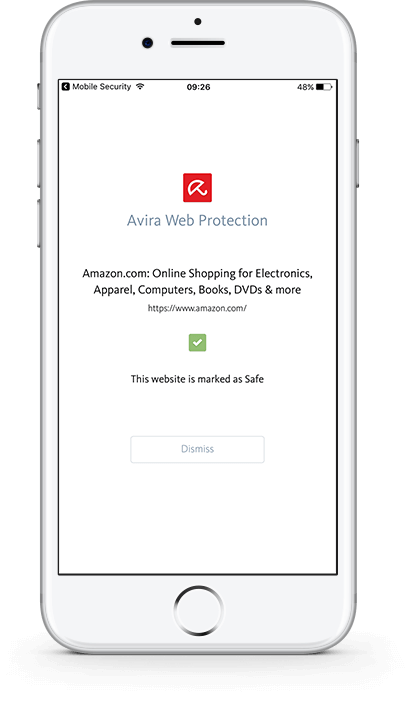 Phishing websites target you personally
We're one of the few to offer web protection,
which blocks this threat.
Has your email
been leaked?
Schedule the frequency, and we'll automatically scan your email — and those of your contacts — to check whether they were leaked online in a security breach.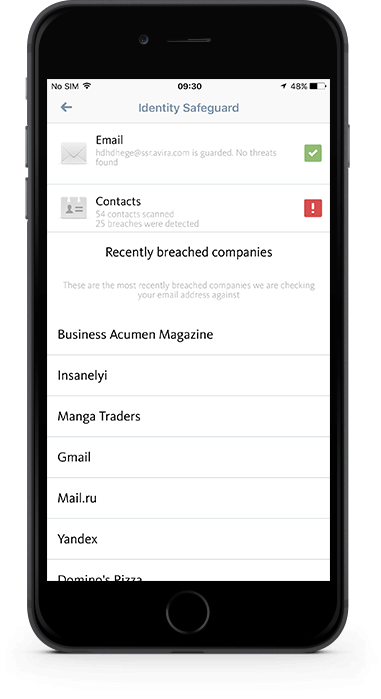 Give your phone
a fighting chance
Our anti-theft tool helps you locate a missing device. Or, if it's hiding under the couch, trigger a loud yell from Avira Connect – your online dashboard.
Know what's
going on
Your app's activity report gives you a quick overview of the latest security events that affect you.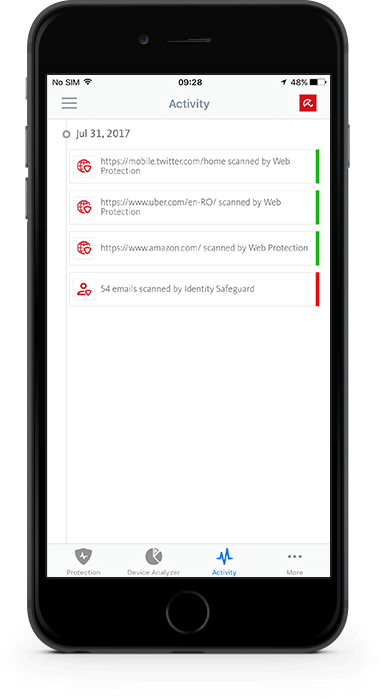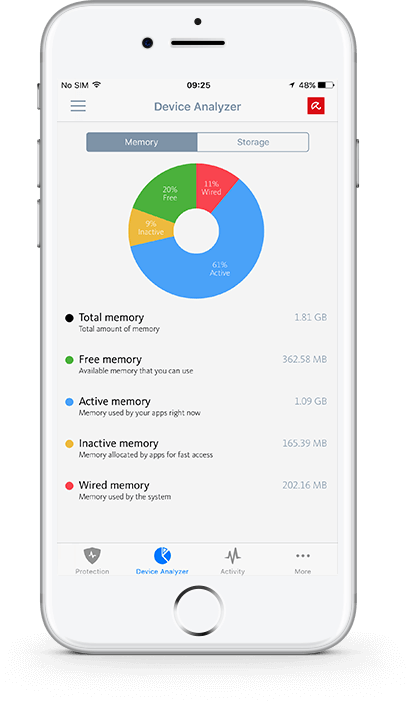 A look into your
phone's memory
Our integrated device analyzer breaks down your phone's memory and storage usage for you.
Back up all your
contacts
Concerned about losing numbers and email addresses? No more! You can now easily create backups of all your contacts, and either email yourself all the details or back them up to the cloud via Dropbox or Google Drive.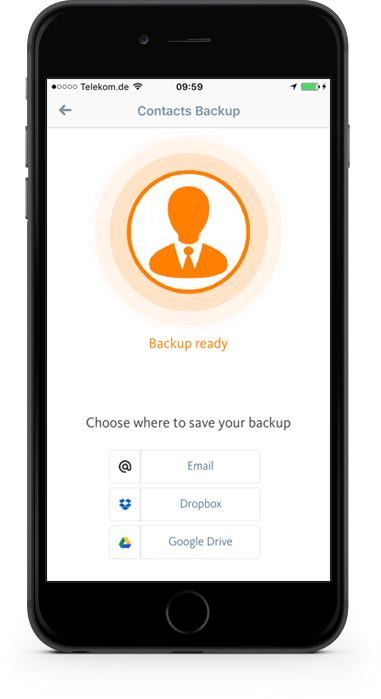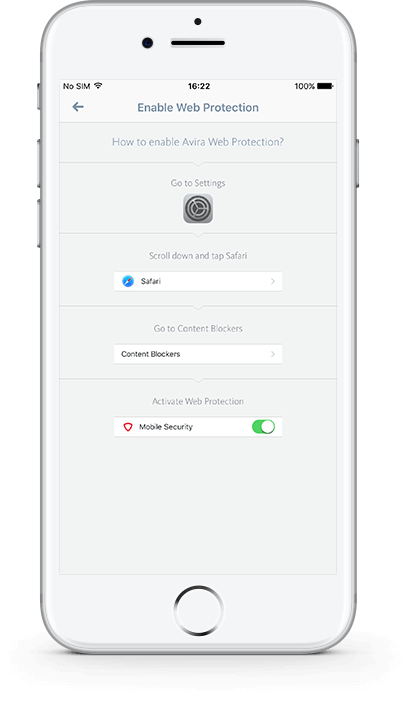 Your iPhone's a looker. Now your security app is, too.
Our interface's new look gives you easier access to all your features.
A full-featured security app
that's got your back!
Explore our other free solutions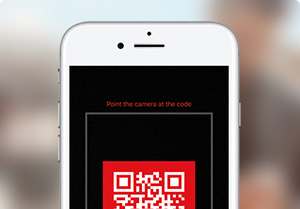 Protects you from malicious links embedded in QR codes – to keep you safe against infected phishing links and unknowingly being redirected to dangerous sites.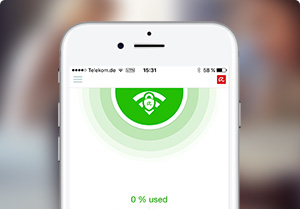 Secures your connection, anonymizes your activities, and lets you access your favorite content from anywhere.
Download Free VPN >