Because Avira updates its detection files silently and automatically, most of our users never need install their own virus definition updates (VDF).
Performing an Avira manual update is only necessary under special circumstances, e.g., initiating an Avira VDF update without an internet connection.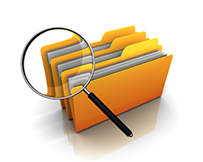 Performing an Avira manual update
Although automatic updating is the best way to stay protected, you can update Avira antivirus manually anytime. For Windows users, the easiest way is to right-click the Avira icon in the taskbar and select Start update.

You can also use our free Avira update tool to perform an Avira manual update. This utility creates an archive (fuse bundle) containing the latest engine, the Avira VDF update files and the corresponding Avira antivirus update control files (info.gz).
Virus signature information
The names of all viruses added to the each Avira VDF update file (IVDF) are available on the VDF History page.
Why use the Avira update free tool?
The Avira manual update tool, also known as the Fusebundle Generator, allows you to create an entire antivirus update archive incrementally. In other words, you no longer have to download an entire archive for each engine and signature update.
Download the Avira Update Tool
Looking for the latest Avira software version?
Head over to our download section, where you'll find the most recent versions of our products. There you can not only download Avira antivirus update files for home and business, but also find management utilities, repair tools and complete product documentation.
Go to the Avira Download Center