The Swiss Army knife of tune-up tools
Get ready for accelerated starts and smoother surfing
From now on, you'll be faster, far less prone to crashes, and able to defend your private info against hackers and eavesdroppers.
Keep your PC clean and lean
First, free up gigabytes of space on your hard disk by deleting obsolete and duplicate files. Then prevent inactive software from needlessly consuming your memory.
Finally, uninstall pesky programs that just won't go away. On average, this creates extra space for:
9,000+ more songs

35,000+ more photos

40+ more movies
Prevent system freezes and crashes
Save yourself an expensive trip to the PC repair shop. With just a click, System Speedup fixes errors, repairs broken settings, and cleans your system registry.
To be on the safe side if you did lose or accidentally delete a file, System Speedup helps you recover it.
Increase your performance
and battery.
Get ready for faster surfing and gaming. One click is all it takes to free up memory, defrag your system, optimize processes, and fix disk permissions.
Does your battery always fall short while you travel? No more. Just like a smart power-saving mode on your smartphone, System Speedup makes your PC's battery last, and last, and last!
Your online activities tell a story of who you are. System Speedup wipes these traces clean, erases sensitive info from over 2500 PC apps, and deletes evidence of every site you accessed, every video you watched, and every file you downloaded.
This makes your confidential data irretrievable by hackers and nosy roommates.
PCs have health conditions.
System Speedup treats them.
Challenge:

You can't wait to stream the latest episode of your favorite series, but that spinning hourglass is making you consider smashing your PC to smithereens.

Solution:

Run or schedule an optimization and get systemic performance improvements to remove the hourglass syndrome.

Challenge:

You don't have enough room on your PC, so you're considering investing over €100 and a lot of time in replacing your hard drive.

Solution:

Save yourself 75% of the cost by investing in System Speedup: it easily frees up memory by recovering wasted space on your disk.

Challenge:

You don't actually know whether anybody is trying to access your private files. You just sleep better at night knowing you left no traces.

Solution:

Every file you open, website you visit, and email you read leave traces on your disk. Taken together, they reveal who you are as a consumer, taxpayer, voter... So we make sure it doesn't fall into the wrong hands by wiping them clean.
System Requirements
System Speedup runs on Windows only.
You don't need much! Just a PC running Windows 7 (32-bit or 64-bit) or higher, 1024 MB+ of RAM, and 800 MB+ of hard disk space. That's it!
Give your smartphone a free boost
Android Optimizer enhances your speed, space, and privacy.
Learn more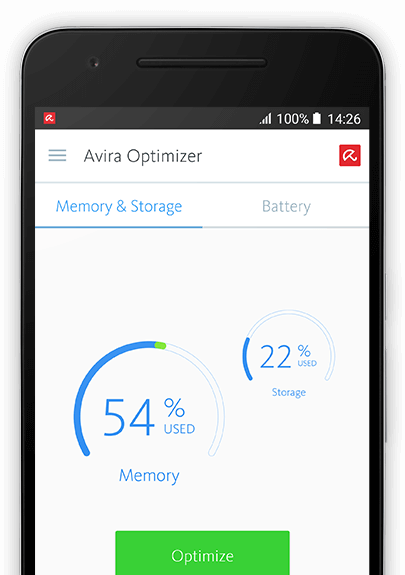 Want all of this... and more?
Introducing Avira Prime
Enjoy convenient access to all our premium services, with zero obligation
You will have our premium services across your devices and pay a flat monthly rate that you can cancel at any time. All-new premium services will be included automatically.
Get Avira Prime
Downloading System Speedup
Your download should start within seconds. If it does not, click here to restart the download.
How to install
Once the download is complete, open the file to start the installation.
Follow the on-screen instructions.