Download Avira Internet Security 2013
The ultimate security software: all-in-one protection for your digital life.
Download Avira Internet Security 2013
Using the best antivirus is a great start, but true peace of mind calls for an all-around PC protection solution. Simplify your digital life with a full-featured security suite that has it all: award-winning virus protection, advanced antiphishing, antispam, antibot, file backup and parental controls. Plus a personal firewall for maximum privacy.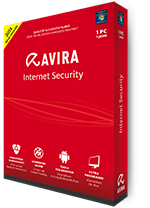 Full Version / 30-Day Trial
Mar 20, 2013
Version: 13.0.0.284
No license key?
No worries! Just go ahead and download Avira Internet Security from this page. Then simply purchase a license instantly in our secure online shop.

Licensing your product is your key to a virus-free PC, years of privacy protection and a spam-free inbox.
Looking for Avira's older product versions?
To download Avira legacy software, please contact our Customer Support service with your request.

Most popular
Data protection and antispam for networks of up to 100 users
Centrally managed antivirus for workstations and file servers
Fast, flexible security for desktops and laptops
.
.
.
.