Awards and Certifications
Certification by independent, international research organisations such as ICSA confirm a detection rate of AntiVir of one hundred per cent for ITW viruses.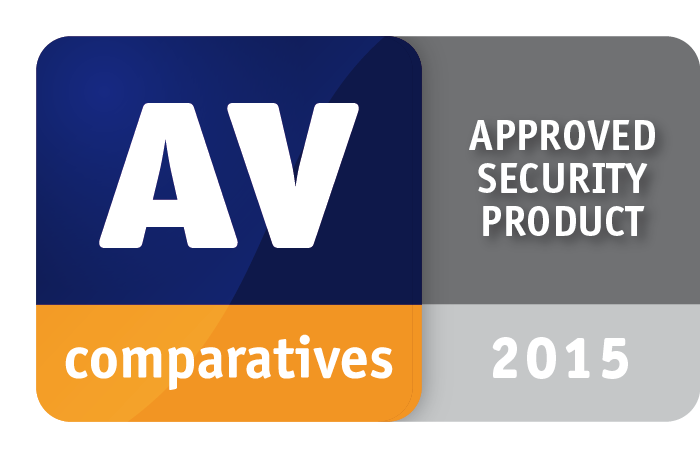 Avira Free Antivirus for Mac received the AV-Comparatives certificate, whose veridct on the product went as follows: "Protection against Mac malware in our test was all but flawless, and neutralisation of Windows malware perfect."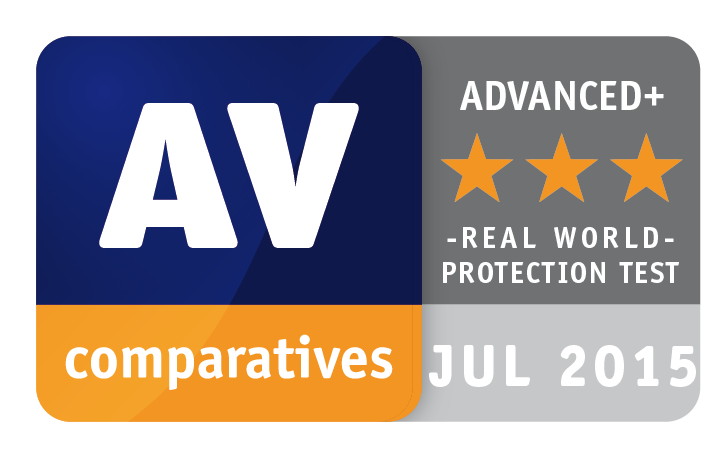 Avira Antivirus Pro earned the top advanced+ award on the industry's toughest test: real-world protection, which recreates conditions encountered in every day life. This is the 4th time in a row that Avira earns this prestigious award.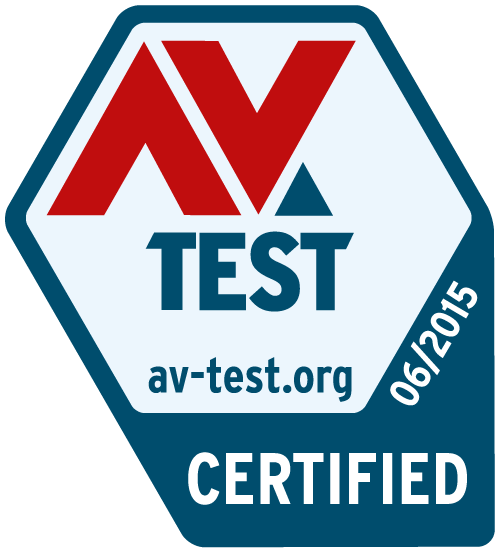 The latest AV test in June 2015 gave Avira Antivirus Pro a perfect score across all it's categories. With a perfect 6/6 in protection, usability and performance, Avira earned yet another AV-Test certificate.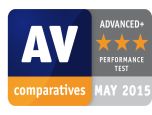 AV-Comparatives' may test evaluated the system impact of antivirus software on a PC's performance. With an astounding 50% lighter footprint than the industry average, Avira Antivirus Pro earned the top Advanced+ award.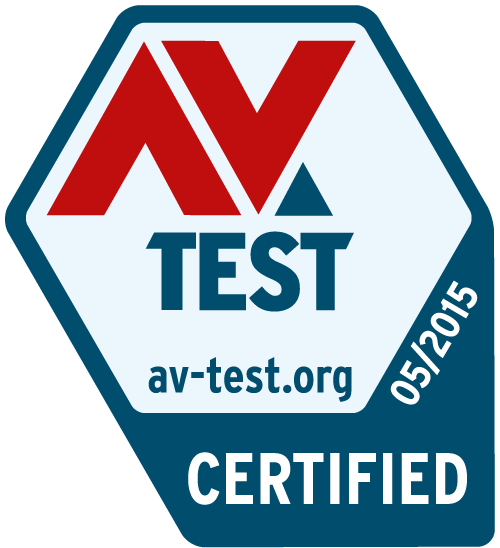 Avira Antivirus Security for Android received yet another perfect score in both usability and protection, earning the AV-Test certificate for May 2015.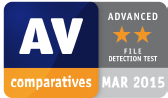 The latest AV-Comparatives test in March 2015 confirmed Avira as the market leader in file detection: with a new perfect score of 99.9%, Avira was awarded the #1 spot!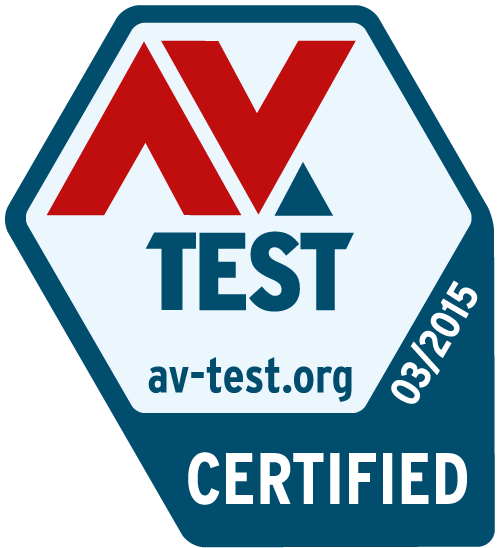 Avira's free mobile app for Android yet again earned the AV-test certificate. After extensive detection and usability testing, Avira Free Antivirus for Android came in #1 with a perfect 13/13.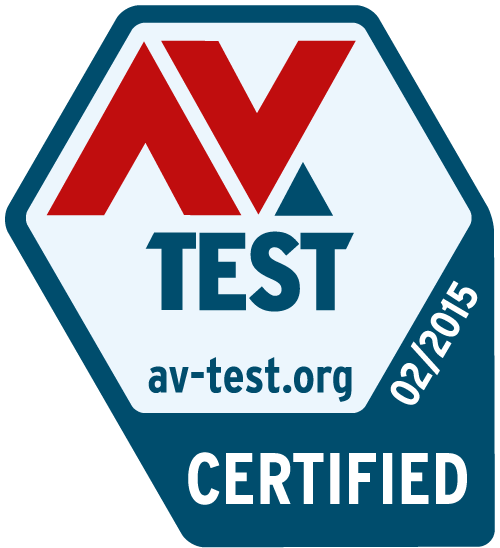 In the February edition of AV-Test for home users, Avira Antivirus Pro came in joint second, scoring top marks in both detection and usability, and a near perfect score (5/6) in performance.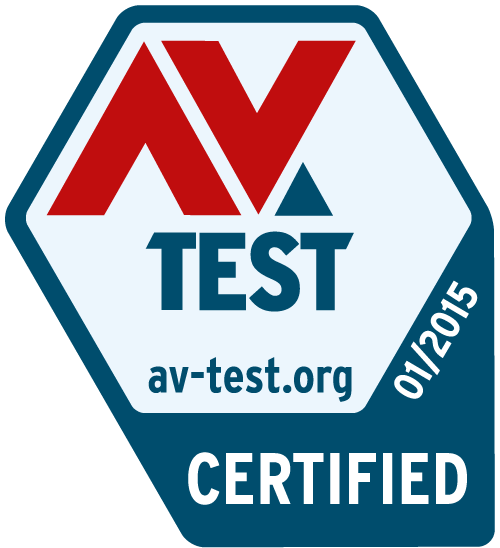 In Januray 2015, the free version of Avira Antivirus Security for Android was tested. With a near perfect protection and usability score, it comfortably earned yet another AV-Test award.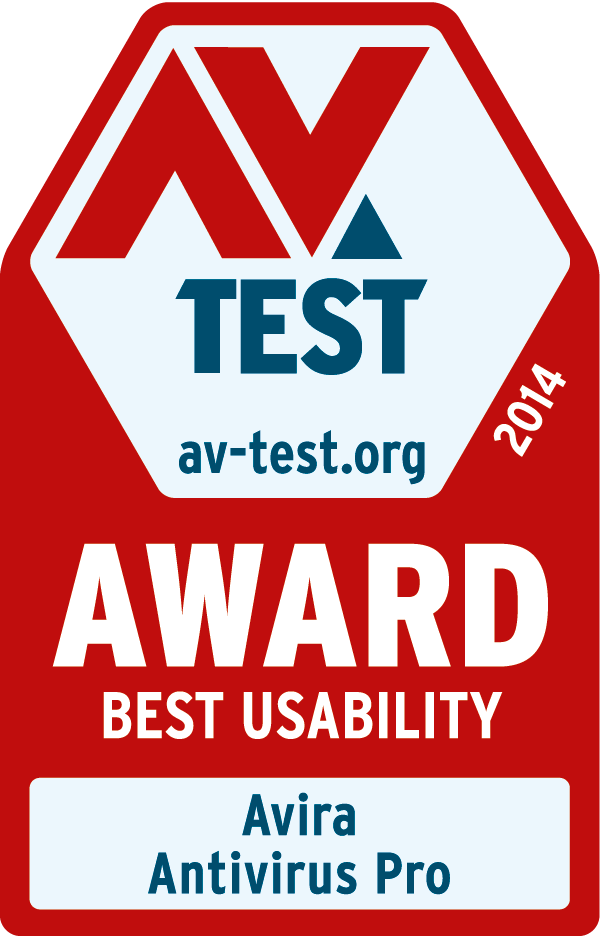 After a rigorous evaluation spanning 6 tests over a period of one year, Avira Antivirus Pro was awarded the top spot for its outstanding usability. "Avira is a security solution that offers the user a wide range of freedom and is only heard from when the situation requires it," said Guido Habicht, CEO of AV-Test.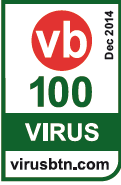 Avira Antivirus Pro was the top performer in the latest VB100 test, continuing an unbroken streak of 28 consecutive awards. VB100 highlighted in particular its very strong detection, easy installation, clean interface, good speeds and minimal RAM usage.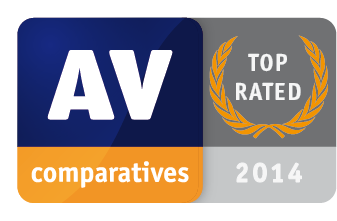 With excellent results throughout the year in every test, Avira yet again earned AV-Comparatives' "Top Rated" award for 2014.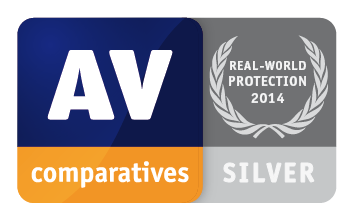 An average detection rate of 99.6% in real-world settings, Advanced + awards in every test in 2014… Avira comfortably earned the silver medal in the prestigious real-world protection test.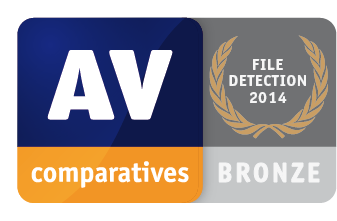 Having evaluated the static file-scanning component of the antivirus engine, Avira earned the bronze medal with a 99.5% detection score and very low false positive rate.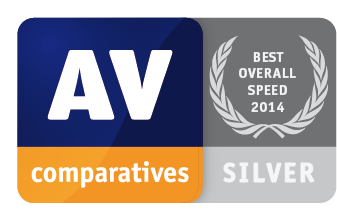 As security products remain active while users pursue their day-to-day activities, the engine can slow down a PC. Not Avira, which demonstrated a lower impact on system performance than other solutions.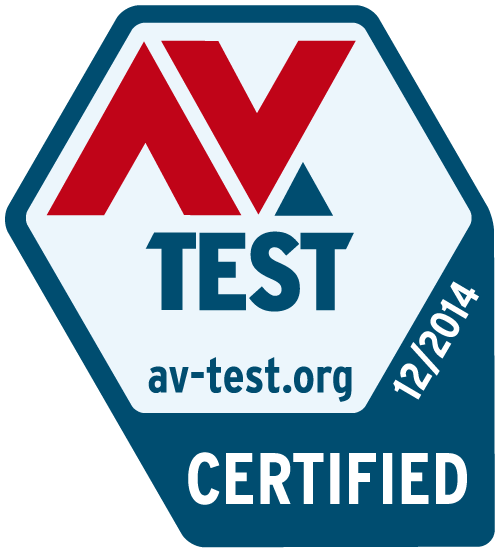 In the December 2014 edition of AV-Test, Avira Antivirus Pro 2015 received a perfect score (6/6) in both protection and usability, with an outstanding result (5/6) in performance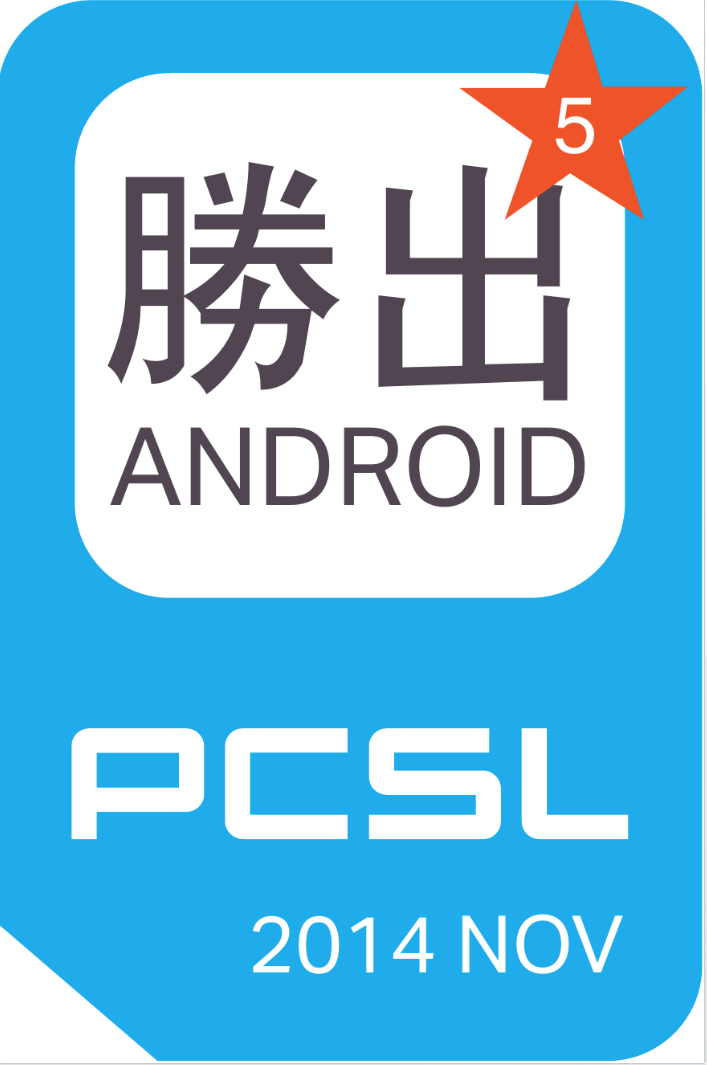 Arriving joint second in malware detection, Avira's Android app was awarded the highest 5-star certification by PCSL, the Chinese IT product test and consulting company.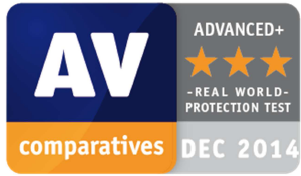 In an in-depth review over 4 months under real-world circumstances, Avira Internet Security Suite was awarded AV-Comparatives' top distinction for its combination of outstanding protection and near perfect false positive score.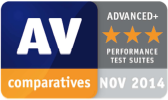 In November 2014, AV-comparatives carried out a rigorous industry-wide review of the impact of antivirus software on system speeds. Avira Internet Security Suite came in second place, earning it the top award.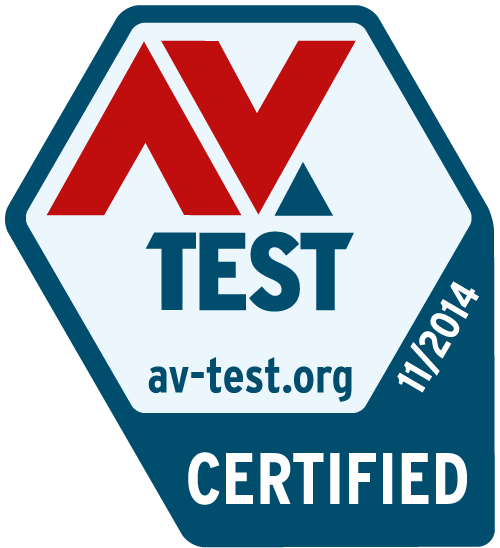 Avira Antivirus Security for Android was certified in November by AV-Test. It scored a perfect 100% on malware detection (2.5 points over the industry average) and was found to have no impact on battery life or device speed.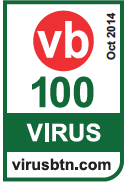 Avira Server Security continues it's decade-old winning streak with VB 100 awards, scoring a perfect 100% on both on-demand and on-access system scans.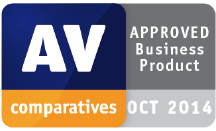 Avira Endpoint Security was reviewed by AV-Comparatives, who highlighted the ease of use, in particular the "installation and deployment processes", which are "so simple that they should prove quite manageable for a non-expert IT administrator…"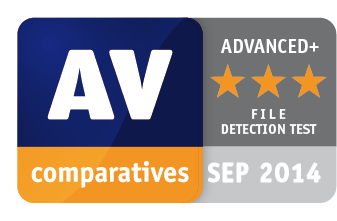 Avira Antivirus Pro – our premium security software for PC, was awarded the #1 spot in AV Comparatives' prestigious bi-annual file detection test. Combining both outstanding detection (99.9%) with very few false positives, Avira earned the coveted Advanced + award.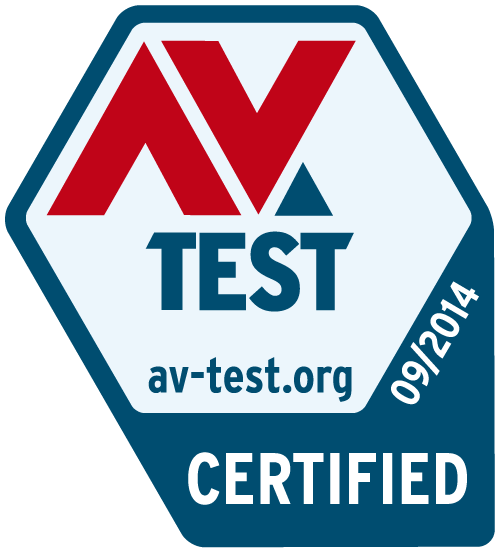 Avira Antivirus Security for Android was certified in September 2014 by AV-Test. Avira achieved a near perfect score for malware detection and best-in-class results for the usability of its mobile app.

After an in-depth review of free security software, Tom's Guide selected Avira as its top pick for its excellent malware detection and friendly user interface.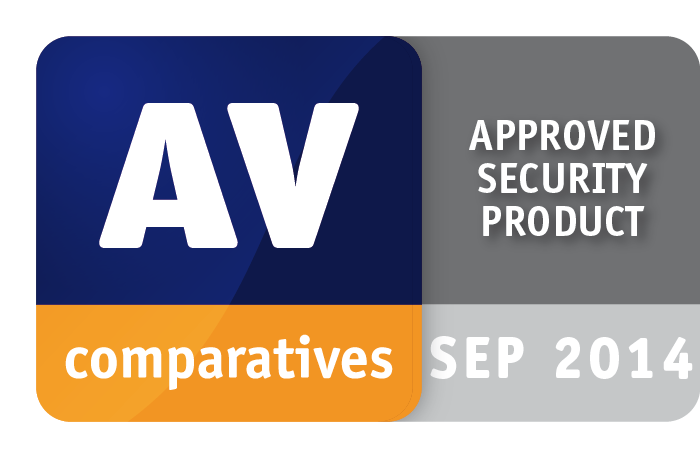 "Avira Free Antivirus for Mac combines good malware protection with a very well-designed interface", earning Avira an AV-comparatives certification.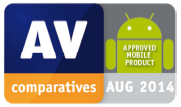 With a 99.9% malware detection rate, AV-comparatives noted Avira's Android security app for its attractive design and innovative components.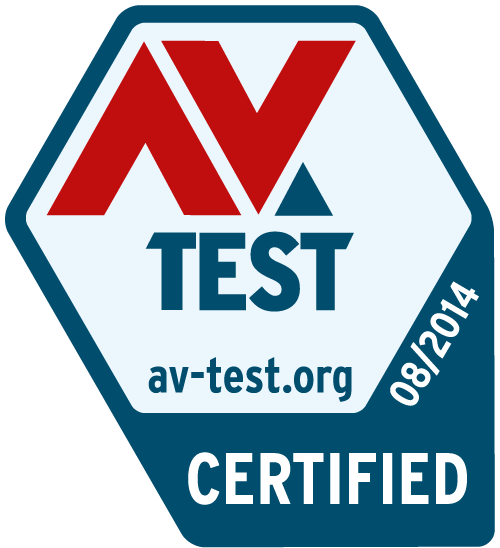 In August 2014, AV-test certified Avira Internet Security Suite, reporting perfect score in protection and usability and strong results in performance.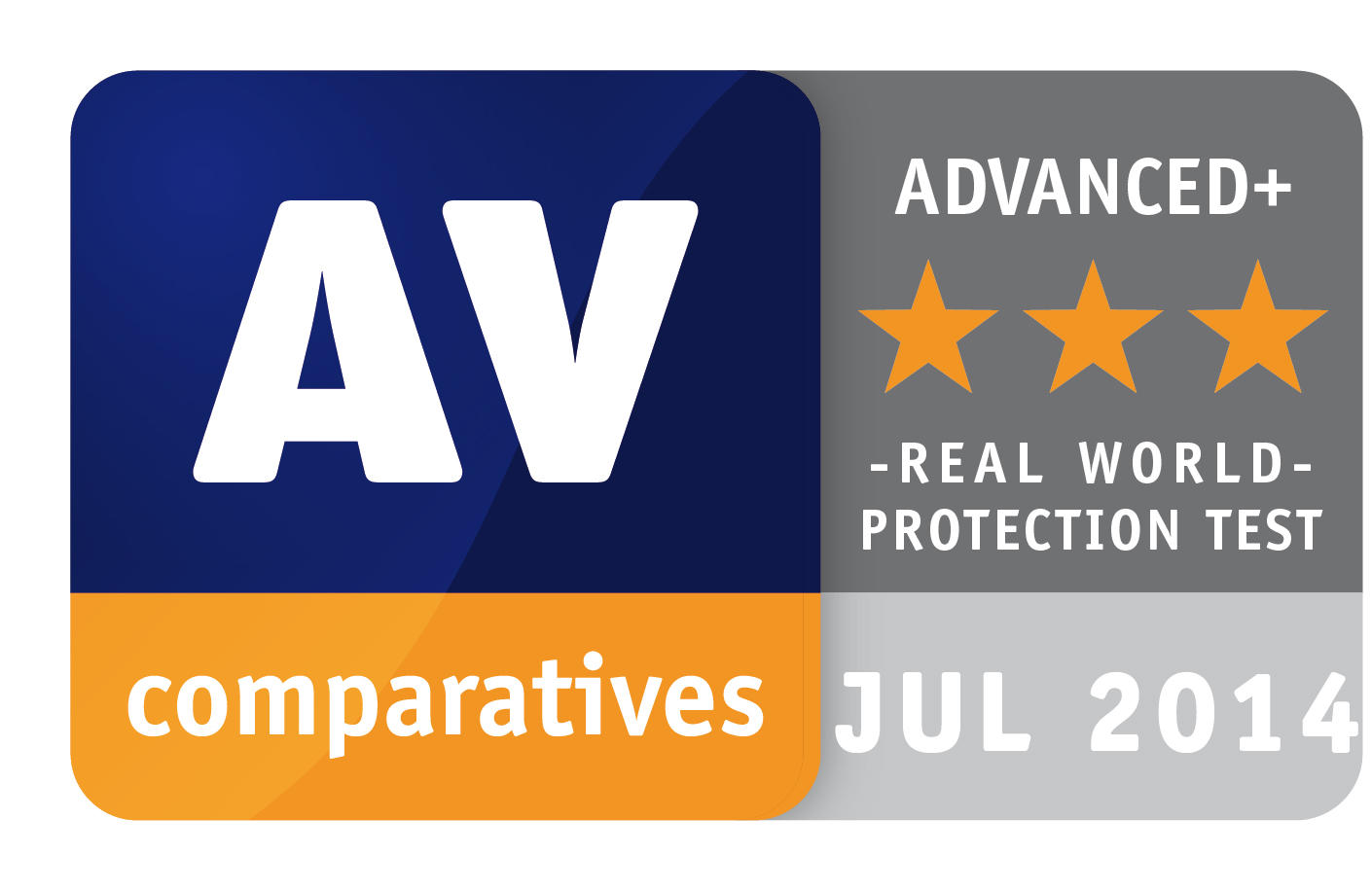 Avira Internet Security Suite was awarded in July of 2014 AV-Comparatives' highest certification for an outstanding 99.7% detection rate during a test which reproduced threats encountered in real-world settings.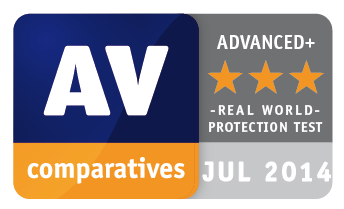 Avira Antivirus Security for Android was awarded AV-Test's July 2014 certificate. Yet again, it received a perfect 100% detection score for malicious apps operating on the Android platform.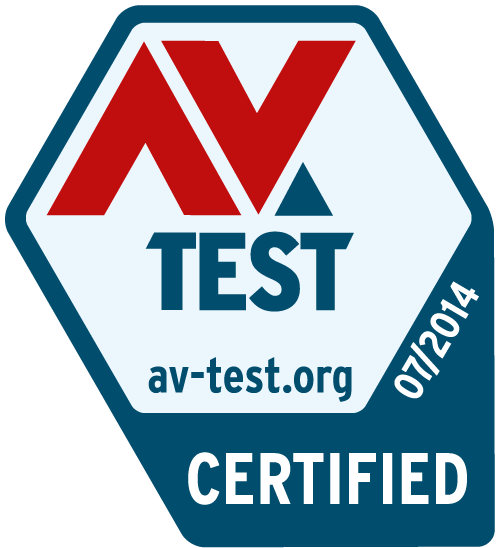 In July 2014, AV-test certified Avira Antivirus Security for Android, noting its perfect score for both protection and usability.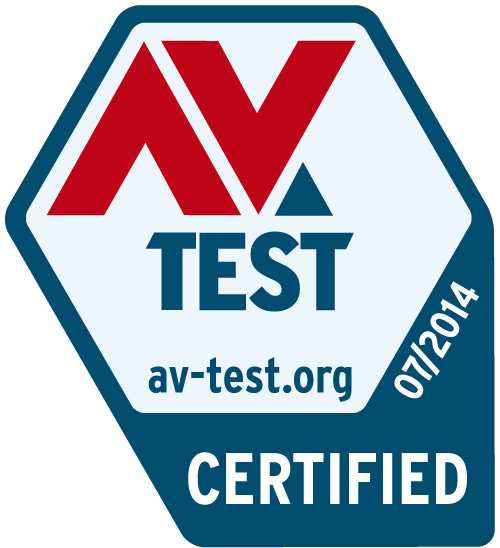 Avira Antivirus Security for Android was awarded AV-Test's July 2014 certificate. Yet again, it received a perfect 100% detection score for malicious apps operating on the Android platform.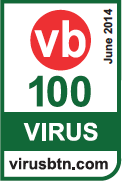 Highlighting Avira Server Security's strong performance across detection, stability and scanning speed, AV-test awarded Avira "another VB100 award to add to its impressive tally".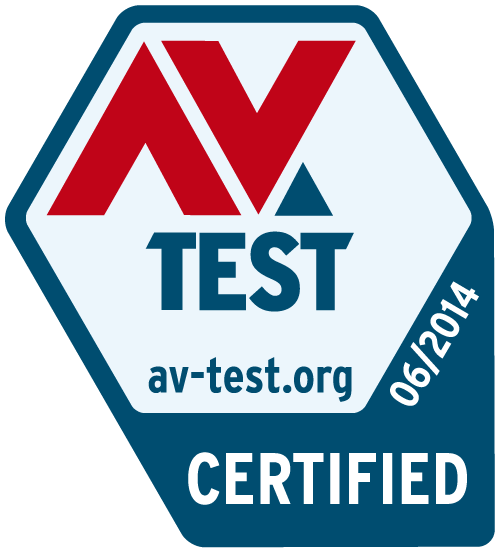 In AV-Test's June 2014 report, Avira Internet Security Suite was awarded yet another certificate for its outstanding detection rates.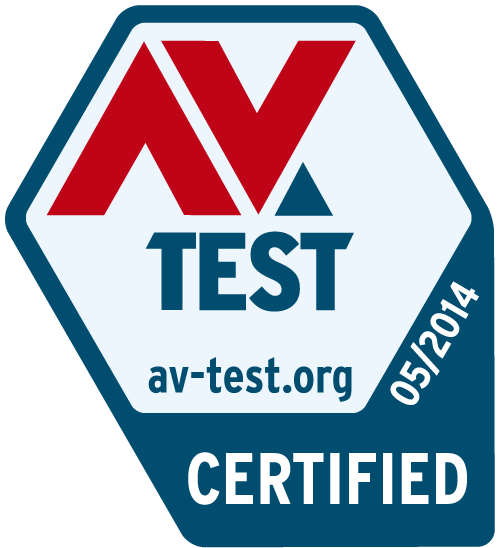 Avira Antivirus Security for Android was awarded AV-Test's May 2014 certificate with a perfect score in both malware detection and usability (no battery drainage and does not slow down the device).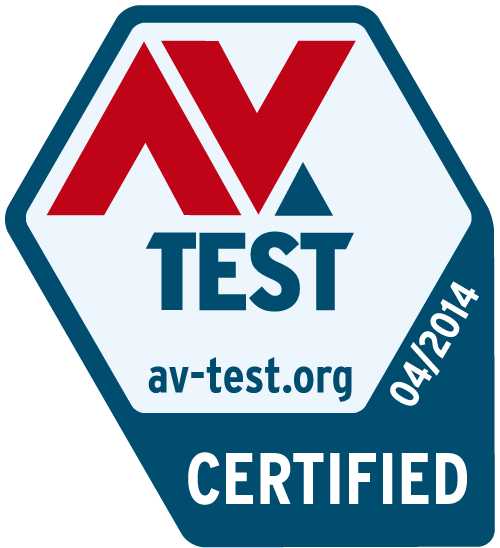 In AV-Test's April 2014 report, Avira Internet Security Suite scored a perfect 100% on malware protection, a 6/6 on the usability score and a 5.5/6 on performance. Avira's impact on computer speed was noted as being 3-times lighter than the industry's average.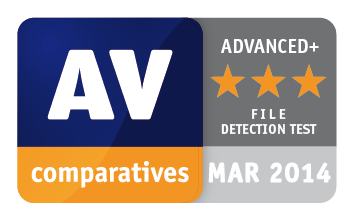 In AV-Comparatives' March test, Avira Internet Security Suite was awarded top marks for its performance during the file detection test!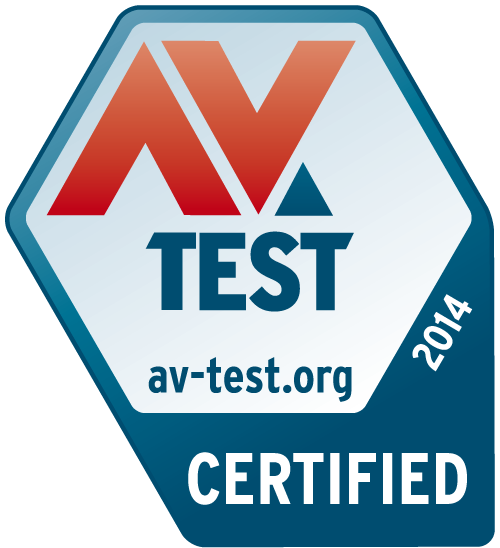 Avira is "Certified" for 2014 by independent testing platform AV-Test.org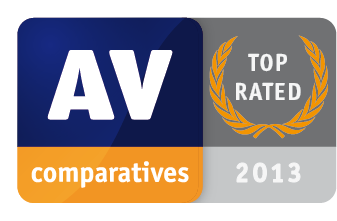 Avira earned the "Top Rated Product" Award for excellent performance in AV Comparatives' 2013 product testing summary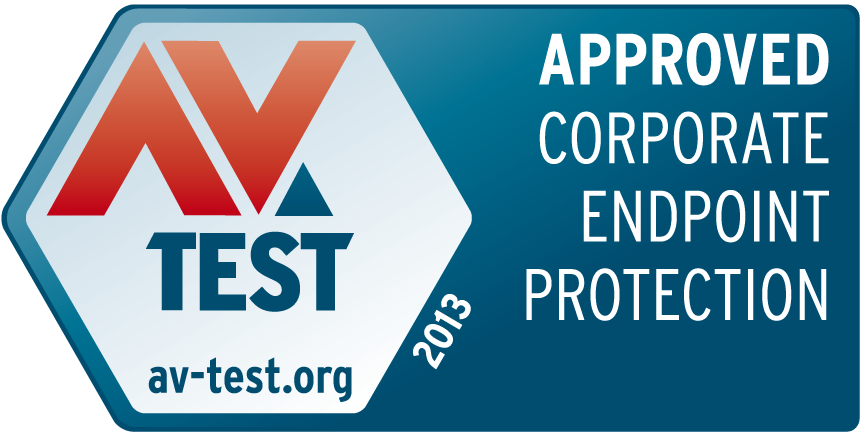 Avira Endpoint Protection earns the "Approved" rating from AV-Test.org for 2013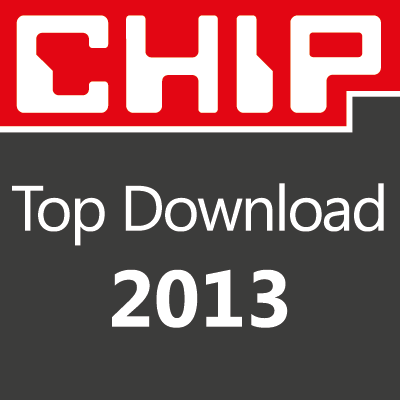 Avira Free Antivirus has made it among the most popular downloads of the year at CHIP Online, being among the top 100 (second place) most downloaded applications in 2013. CHIP Online is one of the leading computer websites in Europe and the largest download portal in Germany.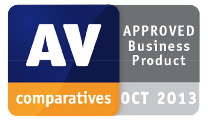 Avira Endpoint Security for small business won the 2013 'Approved Business Product Award' from AV-Comparatives. Avira Endpoint Security impressed judges with its reliable and trouble-free operation during testing, its straightforward installation, and its clean interface.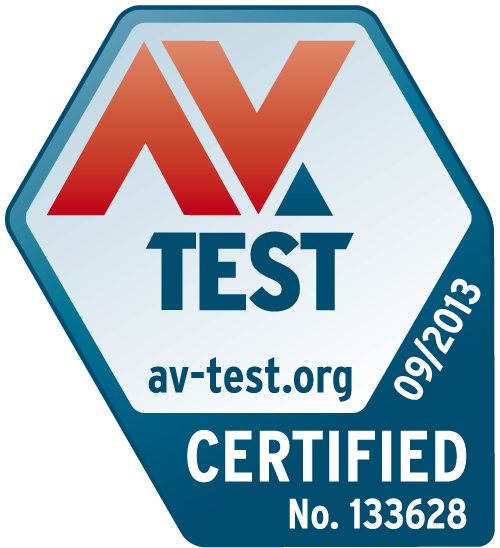 During September 2013, the independent IT-security testing Institute AV Test evaluated 28 mobile security products focusing on malware detection and usability. Following this review, AV Test awarded Avira Free Android Security 2.0 their "AV-Test Approved" rating.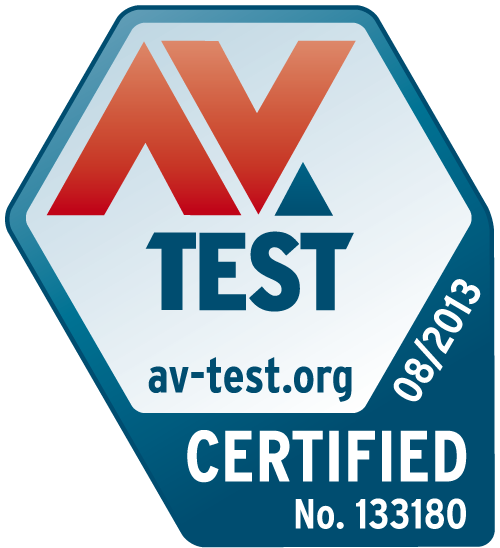 In July and August of 2013, independent IT security institute AV Test assessed 26 different home security products. After evaluating for usability, performance and protection, AV Test awarded Avira Internet Security Suite their "AV-Test Approved" rating.


Avira Small Business Security Suite is a finalist in this year's Computing Security Awards! Please express your support by voting for us in the category: SME Security Solution of the Year!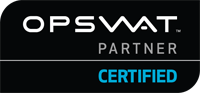 Avira is now a proud certified OPSWAT partner, which guarantees that our software is interoperable with over 50 leading network and technology providers.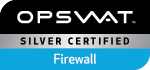 The integrated Firewall within Avira Internet Security 2013 has been awarded a silver certificate by OPSWAT. This certifies that our Firewall has strong compatibility with leading technology solutions.


Now it's official! Avira Server Security has just received its official certification for Windows Server 2012. While this product was already fully-compatible with Windows Server 2012, we are still happy to get Microsoft's formal seal of approval. Check out the Avira website to learn more about this easy-to-use, business-grade product that protects file servers with two integrated scanners and an Advanced Heuristic Analysis Detection platform.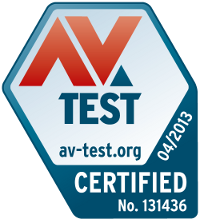 Stay safe with our award-winning security software! In recognition of its protection, performance and usability, the independent antivirus research institute AV-Test has awarded Avira Internet Security 2013 yet another "AV-Test" certificate!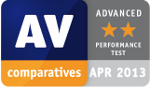 In recognition of low resource consumption and great system performance, Avira Antivirus Premium 2013 was awarded AV Comparative's distinguished "Advanced" rating. Antivirus Premium performed an excellent 98,9 points out of a possible 100 in PCMark's industry-recognized performance test.

Antivirus Premium and Avira Free Antivirus have successfully met all technical requirements and are now certified as being Windows 8 compatible.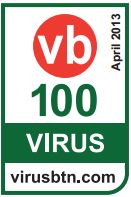 Avira Free Antivirus is yet again a recipient of the prestigious VB100 award. Virus Bulletin noted a "superb" performance with a flawless 100% in VB's In-the-Wild detection test. The stability was best in class and resource consumption was low.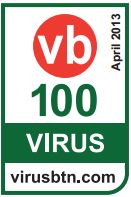 With an impeccable track record, Avira Professional Security 2013 received its 12th consecutive VB100 award. Virus Bulletin highlighted impeccable performances in both on demand and on access tests, and awarded our business product a stability rating of "Solid" – the highest rating possible.

Avira Antivirus Premium 2013 wins "Best Overall" in AV-Comparatives' March 2013 On-Demand File Detection Test. This test evaluated the total detection and false positive rates of twenty selected security products. In this test, Avira was awarded the best possible rating of Advanced+.


After reviewing twenty-six consumer and nine corporate products on Windows 8, Antivirus reviewer AV Test has given Avira Internet Security 2013 its "AV-Test Certification". During this analysis, Avira Internet Security scored above the industry average on factors such as Protection, Usability and False Positives.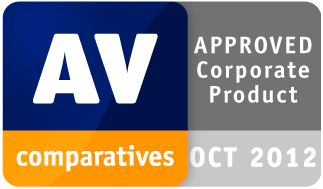 In their annual Business Software Review, AV-Comparatives performed a thorough evaluation of Avira Professional Security, Avira Server Security, Avira AntiVir Exchange and the Avira Management Console. Finding every aspect of operation "very straightforward and unproblematic," the institute rated Avira "an excellent choice for any Small Business Server network." We're delighted to report that Avira's business security solutions have earned the designation of "Approved Corporate Product."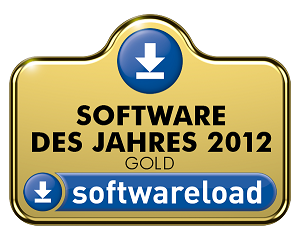 Between October 15 and November 15, 2012, over 500,000 German Internet users voted online for their favorite software of the year across eleven different categories. This year's first prize in the prestigious "Antivirus and Security" category went to Avira Internet Security. This follows two years where Avira Antivirus Premium had been awarded the top spot.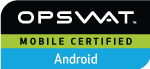 Avira Free Android Security is now OPSWAT Mobile Certified – OPSWAT's new category for Android applications! This certification testifies that Avira's security software for Android Smartphones is detected and authenticated by leading technology solutions.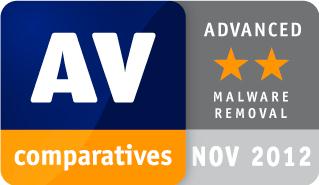 Malware infections. They happen to the best of us. That's why every antivirus must be an effective virus remover as well as a tough virus blocker. Endorsed by AV-Comparatives with the Advanced rating for malware removal, Avira Antivirus Premium 2013 users enjoy added assurance that there is life after PC malware.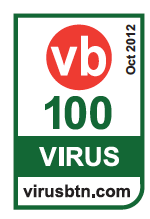 With another "solid" rating by Virus Bulletin, Avira Server Security continues its "impeccable" winning streak in the VB100 comparative review. The lab team reported not only excellent detection of known malware but also impressive heuristics (recognition of unknown threats). With updates "so fast it's hard to spot them happening at all," Avira Server Security is a perfect marriage of tight security and speedy workflow.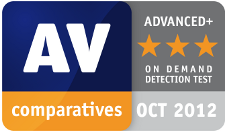 For the September 2012 edition of the AV Comparatives test, of all the antivirus products tested and awarded the advanced + distinction, Avira Antivirus Premium had the best detection rate (99.8%), thus combining not only a top-of-the-line system scanner, but also generating very few false positives.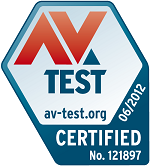 Yet another AV-TEST Certificate goes to Avira's full-featured home PC security suite, Avira Internet Security 2012! During May and June, 2012, the institute tested 25 leading security products in light of their protection, repair and usability. Avira Internet Security passed all tests with flying colors, showing a special flair for undoing system modifications performed by malware.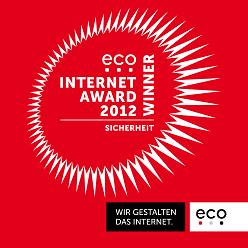 Although Avira Free Mac Security is one of the newest additions to our lineup, it has already joined a long tradition of critically acclaimed security products. The Association of the German Internet Industry awarded Avira's Mac antivirus with the coveted eco Internet Award 2012, which recognizes technical innovation in service to the public.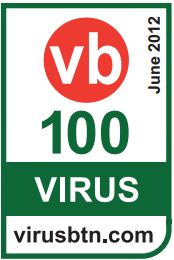 Another "solid" rating in the VB100 comparative review continues Avira Server Security's clean sweep of clean file servers. In addition to stellar detection rates and "superb" blocking of unknown malware, the testers noted the product's "impressively low use of resources" and minimal effect on system resources.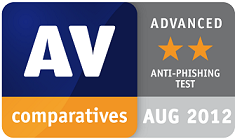 Millions of people depend on their security software to protect them from fake banking sites looking to capture their data, and in turn, their money. Avira Internet Security 2012 was tested in AV-Comparatives yearly Anti-Phishing Test, which evaluated popular security suites' scam detection versus 574 phishing URLs. The Avira suite delivered successful protection against the sample scams, earning the Advanced rating.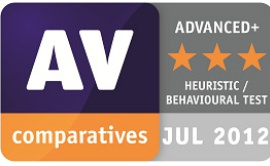 With thousands of new malware threats appearing every day, one of the most important measures of protection is an antivirus program's ability to anticipate threats from unknown files. Antivirus products accomplish this through heuristic and behavioral detection, which spots telltale signs in code and in the way files act. In AV-Comparatives 2012 review of proactive detection, Avira Antivirus Premium 2012 isolated an impressively high percentage of unknown threats and a very low number of false alarms, earning another well-deserved Advanced+ rating.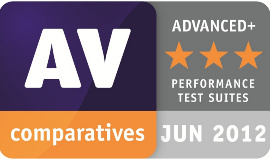 Want proof that our strongest security won't slow down your PC? The latest AV-Comparatives Performance Test has the confirmation you're looking for! This review compared 19 popular security suites in terms of their effect on PC speed. While running a security suite, each system was put through processor-heavy tasks such as file copying; multimedia encoding; file archiving/unarchiving; and launching applications. Avira Internet Security 2012 had an undetectable effect on these activities, besting high-priced competitors and easily earning the Advanced+ designation.

Approved and then some! In AV-TEST's March/April 2012 review, Avira Internet Security 2012 not only earned another coveted certification, it performed well above industry standards. Especially impressive was the product's thoroughness in restoring PC operation following a malware attack. The test computers emerged squeaky-clean after the removal of infected components and the reversal of undesirable system modifications.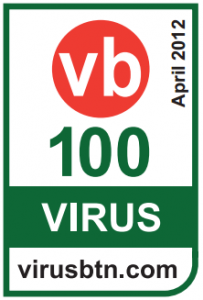 Two years of consecutive VB100 certifications and a rating of "Solid" by Virus Bulletin? It's just business as usual. In April 2012, Avira Free Antivirus and Avira Professional Security underwent Virus Bulletin's annual test, wowing the testers once again with their superior stability and performance. A 99.15% reactive/proactive detection rate equals millions of worry-free homes and businesses worldwide.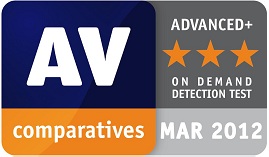 There's nothing the Avira's single-engine detection can't handle—singlehandedly! In March 2012, AV-Comparatives measured the on-demand detection capabilities of 20 leading antivirus programs. Avira Antivirus Premium 2012 was the top performer among single-engine products, stamping out 99.4% of the nearly 300,000 malware samples the testers threw its way. As proud as we are to earn another Advanced+ rating, the real prize is the millions of virus-free PCs in homes around the world.

Starting its namesake year in style, Avira Internet Security 2012 has clinched another AV-Test.org certification! During the January/February 2012 testing period, the institute evaluated the protection, repair and usability of 23 antivirus products against real-world viruses. Especially notable was the Avira's performance in the repair category, where it scored considerably better than the industry average in its ability to clean out hidden infections and remove malware components.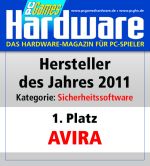 The people have spoken! Avira has has been chosen as the #1 security software provider for 2011 by the readers of the German magazine PC Games Hardware. This year's win is the third in a row! We're thankful to the 15,000 readers who voted and are honored to protect your computers for years to come.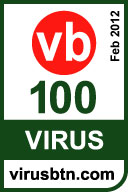 In recent years, each independent review has reinforced a simple fact: Avira's server security product keeps moving farther ahead of the competition. The Virus Bulletin comparative review for Red Hat Enterprise Linux in February 2012 was no exception. You don't have to take our word for it; here's what the committee had to say:
"Detection rates were pretty splendid, with a superb showing in the Response tests, and excellent scores in the RAP [reactive and proactive] tests too, dropping a little in the proactive week but remaining impressive even there. No problems were noted in the certification sets, and a VB100 award was easily earned, maintaining Avira's clean sweep with 12 passes out of 12 in the last two years."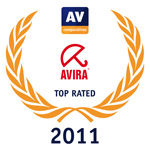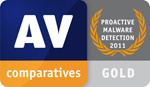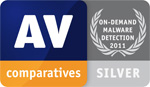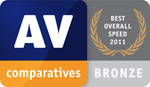 A long string of Advanced+ ratings can only point to one thing: superior value and performance overall. So it's no surprise that Avira took home AV-Comparatives' "Top Rated Product" award award for 2011 among other top honors in the institute's annual review:

Gold Winner: Proactive On-Demand Detection
Silver Winner: On-Demand Malware Detection
Bronze Winner: Overall Performance

The word is out: Avira's combination of strong protection and streamlined performance is second to none.

In the final test of 2011, Avira Internet Security 2012 received its second consecutive certification by the AV-TEST Institute. For a two-month period, the Institute evaluated 23 antivirus programs on machines running Windows 7. Avira Internet Security 2012 achieved superior results in protection and repair, especially in the prevention of zero-day attacks (exploits of unknown vulnerabilities) and in the detection and cleanup of stubborn rootkits.


You have made it possible! Avira Free Antivirus was recognized as one of CNET Download.com's "Top 11 Downloads of 2011" in the Windows applications category as well as the Security applications category. The program includes the most popular downloads from CNET Download.com's catalog of over 800,000 products.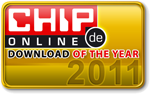 Avira Free Antivirus has received the "Download of the Year" award for being among the top 100 most downloaded applications in 2011. CHIP Online is one of the leading computer websites in Europe and the largest download portal in Germany.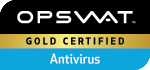 Another Gold Certification from OPSWAT, Inc.: Avira Free Antivirus 2012 is now verified as being fully compatible with leading technology solutions employing the OESIS Framework.

Within only two months of its release, Avira Internet Security 2012 became the proud recipient of an award from AV-Test.org! During the testing period, the institute evaluated the protection, repair and usability of 25 antivirus products against realistic malware threats. The product exceeded industry standards, especially in the detection of zero-day attacks (exploits of unknown vulnerabilities) and in its ability to undo unwanted system modifications carried out by viruses.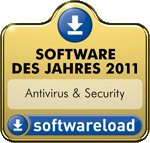 For the second year in a row, Avira Premium Security Suite has been named Software of the Year in the security category. Winners in each category were determined by consensus at Deutsche Telekom's download portal, Softwareload.de. We're grateful to the 650,000 people who voted and are proud to be your trusted source for malware protection!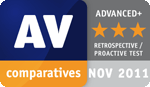 Following up on a winning performance in the on-demand scanning test, Avira's free antivirus product underwent AV-Comparatives' difficult retrospective test. Running for a week without updates, the proactive detection capabilities of Avira and its competitors were brought to light. Once again, Avira's unknown malware detection proved significantly more reliable than its peers, easily earning Avira an Advanced+ award in November 2011.

Clinching two years of consecutive VB100 certifications, Avira's server antivirus breezed through Virus Bulletin's tests for new and unknown malware detection. Avira outperformed nearly all the competition, proactively detecting an amazing 86.38% of all unknown malware samples. The reviewers were also wowed by the product's resource efficiency and short scan times.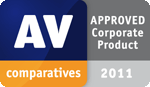 In September 2011, AV-Comparatives tested some of the most popular corporate security products on the market. Representing Avira were Avira AntiVir Professional, Avira AntiVir Server, Avira AntiVir Exchange and the Avira Security Management Center, all of which performed at or above the level of their higher-priced competitors. The testers were particularly impressed by Avira's ease of operation, supported by high-quality documentation, speedy installation and trouble-free management.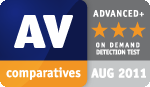 AV-Comparatives' August 2011 antivirus study examined the on-demand scanning capability of the 20 most popular consumer security programs. Avira AntiVir Personal – Free Antivirus went head-to-head against competitors' paid products, surpassing them in both speed and accuracy. 99.5% malware detection clinched the Advanced+ rating for Avira.

Avira AntiVir Personal and Avira AntiVir Professional "powered though" Virus Bulletin's August 2011 tests "in splendid time." Showing "no sign of instability or other problems," Avira easily earned its sixth consecutive VB100 certification. The lab team was particularly impressed with both products' low resource consumption and the combination of excellent usability in simple mode and advanced fine-tuning capabilities in expert mode.

Avira's flagship home security product, Avira Premium Security Suite, received the July/August 2011 certification from AV-Test.org! Over a period of two months, the independent IT-security institute evaluated the most important aspects of the product as relates to protection, repair and usability. Avira especially shined in the areas of usability and also achieved an astonishing zero false alarms compared with the industry average of 17.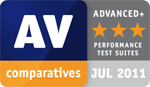 Can the average PC run the latest, most feature-rich security suite and still perform at full speed? That's what AV-Comparatives wanted to find out in their latest test. In a comparison of security suites from 17 different manufacturers, the researchers copied large files, packed and unpacked archives, converted video, installed and launched applications and downloaded massive files. Machines equipped with Avira Premium Security Suite performed all of these activities without compromising speed, embarrassing Avira's bulkier peers yet again!

"A joy to use!" This remark from a member of Virus Bulletin's lab team sums up the stellar performance that earned Avira AntiVir Server the coveted VB100 Certification in June 2011. Ease of use, superior detection rates and zero false positives: who could ask for anything more?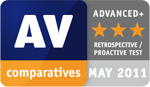 Another round of congratulations goes to Avira AntiVir Premium for receiving the unbeatable Advanced+ rating from AV-Comparatives in May 2011! Once again, Avira's proactive detection capabilities outperformed the competition, proving that not even the newest malware can outwit AntiVir Premium!

In the first quarter of 2011, Avira Premium Security Suite underwent rigorous testing to earn the seal of approval from AV-test.org! It's official: viruses and malware are no match for Avira security.


Excellent detection! This is what Virus Bulletin attests to Avira in 2011. Under Windows XP SP3 Avira AntiVir Personal as well as Avira AntiVir Professional showed outstanding performance and redeemed 100 percent of the WildList viruses. But also the protection from Worms and Bots with more than 99 percent or even the detection rate of 100 percent of the polymorphic viruses - and this all without a single false positive alarm - show: The anti malware protection Made in Germany belongs to the best what one can have! And with a detection rate of 96 percent of yet unknown malware Avira is among the best, too!

For questions you always find suitable answers at about.com. Sometimes about.com asks questions to their readers though, for example about the best malware protection 2011. Clear answer: Avira. With breathtaking 62 % of all votes the free Avira AntiVir Personal took the lead of the "Best Free Antivirus - Readers' Choice Awards" 2011! about.com judges over this result: "Given the stellar protection AntiVir offers, it's no wonder 62% of readers declared Avira AntiVir Personal their favorite free antivirus.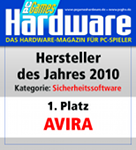 First! The 15,000 participants of the online poll "producer of the year 2010" of the German magazine "PC Games Hardware" voted for Avira in the category "security software". We say thank you!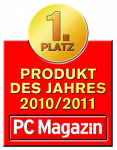 Thank you, thank you, thank you! To everybody who voted for us in the category "security-software provider" from the online poll "product of the year 2010/2011" of the German PC Magazin and thus lifted us onto the first place. That were more than 30 per cent of 40.000 poll participants!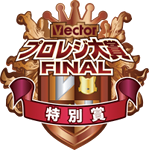 The users from the biggest japanese download portal Vector voted the most popular software for 2011. And Avira got the Special Award! We would like to thank the voters for this result and for the plenty of nice comments!

Nothing changed with the extreme reliability of our products in 2011. Because with the certificate "VB100" we seamlessly tie up to our success series from last year. This time, our anti malware protection for servers was convincing on the Linux operating system Ubuntu 10.04 LTS.
Especially remarkable was the proactive detection rate with the top value of 93.3 % detected malware! The résumé of the delighted Jury: "Speeds were super-fast and super-light, and detection rates were as excellent as ever".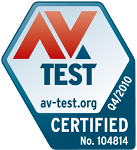 The Avira Premium Security Suite again achieved the sought-after AV-Test.org certification! Therefor our Security Suite had to undergo intense tests for the whole 4th quarter of 2010 under the Windows Vista SP2 operating system. The experts from AV-Test attested to the Suite outstanding detection of malware and excellent repair - and that as usual with great performance!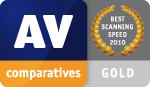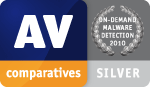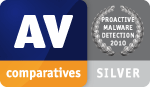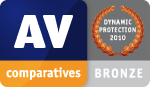 Which anti malware solution has shown best performance throughout the whole year 2010?
The renowned testing laboraty AV-Comparatives now brings this to light with their Advanced+ award that only the best protection software earns regularly.

Such as Avira - and this as the only anti malware product with just one scan engine! Furthermore we could achieve extra awards in the categories "On-Demand Malware Detection", "Proactive On-Demand Detection", as well as "Whole-Product Dynamic Protection" in silver and in the category "On-Demand Scanning Speed" in gold.

In short: With Avira, one is not just protected completely, but also free in the Internet, without negative impact upon the computer's performance.

In December, Avira AntiVir Personal and Avira AntiVir Professional earned the renowned VB100 award as well – therewith all receivable this year! In Windows 7 the security solutions had to prove their performance and passed with flying colors: "The infected sets were powered through in splendid time", "Detection rates were as superb as ever", judge the VB testers.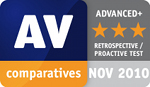 Avira received the Advanced+ Award from AV-Comparatives.org in November 2010. The anti malware solutions provided outstanding protection from unknown malware and could detect and eliminate 59 percent, without online connectivity. Not only detection was top, also the false positive rate: It was extremely low contrary to other solutions in the test.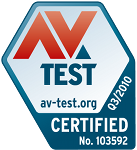 In the third quarter of 2010, Avira once again received certification from renowned test laboratory AV-Test.org. This required Avira Premium Security Suite to pass a so called Real-World-Test to prove its ability to offer users effective protection from virus attack while surfing the Internet. Avira achieved good results and obtained certification without difficulty.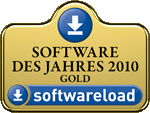 Avira has been named Softwareload software of the year! More than 800,000 users voted on their favorite and best products, choosing Avira Premium Security Suite as the number one in the area of security software. We are thrilled with this news and would like to thank everyone who voted for us!

Golden autumn for Avira AntiVir Server – the malware guard delivered again an excellent performance under Windows Server 2003 and achieved the VB100 Award October 2010 without hassle. The testers emphasize the reliable performance of Avira, being easy to install and offering a simple yet powerful administration interface. Moreover, the VB testers praise the good scanning speed, superb detection scores and the particularly well result in the proactive RAP test.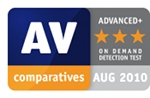 Advanced+ is the rating Avira AntiVir Premium earned again in the new AV-Comparatives test from August 2010. The amazing detection score of 99.8 % of more than 900.000 malware samples and the extreme high speed make Avira AntiVir Premium a top security solution. Among those test candidates with only one scan engine, Avira AntiVir is actually the best antivirus!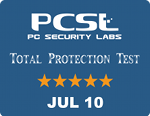 Avira received the 5-star PCSL Award for July 2010, the highest possible rank! The result outlines the continuity in Avira's detection capabilities. This time, PCSL tested the "total protection" of Avira Premium Security Suite 9. By the way: The current version 10 of Avira AntiVir adds further functions like Avira AntiVir ProActiv, which means that it can protect the users even better!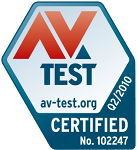 Avira has received the new certificate from the renowned test lab AV-Test.org for the second quarter of 2010. By constantly testing the performance of Avira Premium Security Suite - including a Real-World test, which not only tests single components, but evaluates the complete security solution against malware, the certificate confirms Avira's excellent, effective protection.

The Security Suite also passed several tests on single components: Out of more than 1.3 million malware samples, from the last 2-3 months, Avira detected and blocked 99%; Moreover, the scanning speed of the Suite is much higher than the average. Avira also achieved top results during the repair test, which examines the system's cleaning after a malware infection.

In the most recent issue of the renowned VB100 test, Avira AntiVir Professional won the top position again! Among others, the testers praised Avira AntiVir's quick and easy installation, its outstanding detection rate and its impressive speed. They especially highlight the proactive protection against unknown malware – as Avira also proved the best performance in the so-called retrospective test! Conclusion: Avira AntiVir Professional clearly deserves the VB100 award in August 2010!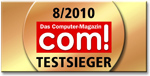 Eight free antivirus solutions had to prove their protection against viruses in the test run by the com! magazine. Clearly, the com! editors concluded: Avira AntiVir Personal offers the best protection and it deserves the first place! The testers explained: the free antivirus from Avira "detected most of the malware, it had a fast scanning speed and it is user-friendly".

When we talk about servers, we talk about the very heart of a company, for which good protection is irreplaceable: it is where all data are exchanged, so it is no place for viruses. Avira AntiVir Server triumphed in the VB100 test in June 2010, proving excellent detection of ITW viruses, among other things. As part of the comparative review process, the virus scanners also had to identify unknown malware without updating their detection patterns. Avira has mastered this task, too: more than 80% of the malware had no chance. The testers highly appreciated the fast speed of the Server version. Conclusion: Avira gets another VB100 Award, this June!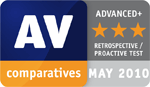 The experts at the AV-Comparatives test lab have once more confirmed Avira AntiVir's excellent protection against malware attacks, during the May 2010 retrospective test. The antivirus program had to detect new malware, without updating for over a week. Avira was able to identify more than half of the unknown new malware! Moreover, it did not confuse users with any false positives. Thus, the protection provided by the German security expert is among the best in its field.

Success in a row for Avira AntiVir Personal and Avira AntiVir Professional: both products obtained the VB100 award for April 2010 on Windows XP with Service Pack 3, thanks to the excellent detection rate in the ITW test. There were no false positives, of course. Moreover, Avira triumphed in the Heuristics test, identifying more than 85% of the yet unknown malware – an extraordinary performance!

When PC Magazin makes a user survey, its readers always give their objective opinion. They chose Avira AntiVir on the second place in the run for "Product of the year 2009/ 2010" in the Security software category. We thank them for this award and take this as a commitment to continually enhance our malware detection rate and removal features, with minimum load on system resources.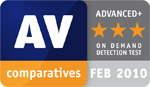 The year couldn't have started any better! In the February test run by the AV-Comapartives.org laboratory, we achieved the best detection rate among all single-engine products. Our Avira AntiVir Premium wiped out 99.3% of the 1.2 million malware samples. Moreover, the malware scanner had almost the highest scanning speed. The prize: the top award, the "Advanced+", plus millions of satisfied users.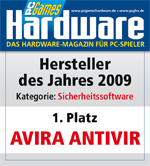 ... and the Security Software Producer of the Year 2009 is: Avira

More than 10,000 readers of PC Games Hardware agreed on it: Avira is the Producer of the Year 2009 in the category "Security Software". We think that the top detection rate and the fact that the virus protection is running smoothly in the background, without disturbing them when they work on their computers, have determined the users to name Avira's security solution their absolute favorite. Thank you!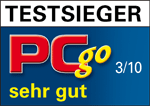 When PCgo! Magazine tests anti-virus software, then the name says it all: the testers were looking for a virus protection solution that would not overburden the system and that would find the most viruses, thereby ensuring that the PC runs smoothly. Of the 14 candidates tested, our all-round Internet protection program, the Avira Premium Security Suite, took first place with ease!

Avira takes the VB100 award once again in February 2010! Our anti-virus solution was required to face up to a whole battery of harmful malware under Suse Linux Enterprise Server 11. The result: no problems. Our software detected all viruses - with no false positives. Even in the toughest test, in which the latest malware was let loose on a version of Avira AntiVir 3.0.5 for Linux Server that had not been updated, the detection rate was an impressive 85.3%. This was the best proactive result among all nine test candidates!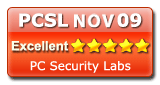 Once again in December 2009 Avira's Premium Security Suite demonstrated its consistently good performance. As in the previous tests, PC Security Lab gave the product the 5-star award for excellent malware protection. The sixth PC-Security Labs award in a row is proof that users are always safe in the hands of Avira!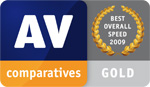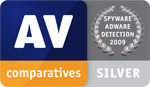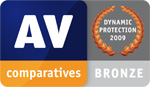 The speed of Avira anti-virus solutions made a particularly good impression on AV-Comparatives. That's why the test laboratory presented Avira with the "gold" award for the best speed among all the anti-virus products tested in 2009. Avira's protection solutions out-classed the competition in the category of "Overall Performance (Low-System-Impact)".

There was also a silver award for the detection of Potentially Unwanted Applications (PUAs). According to AV-Comparatives, Avira also achieved excellent scores in Whole-Product Dynamic Protection: Avira received the bronze medal from the test lab in this category. We are extremely proud to have received three awards for Avira's performance in providing protection over a whole year.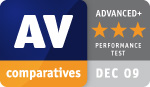 In December well known test lab AV-Comparatives measured the speed of 16 anti-virus solutions under Windows XP. The result: Avira AntiVir Premium beat all the other anti-virus programs with ease! AV-Comparatives rewarded the achievement with their "Advanced+" award.

Whether packing or unpacking archives, converting video files, installing applications or starting programs like Word or PDF readers, Avira provides protection without any noticeable loss of speed. And the best thing of all: when it comes to combating malware, these anti-virus solutions made in Germany are not just fast, but also thorough. This demonstrates that effective protection does not have to slow processes down.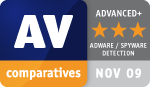 The AV-Comparatives test also sets an enormous challenge for the industry. Our security solutions were never stuck for an answer to the question "Which application finds all Adware and Spyware and issues warnings when it detects fraudulent anti-virus solutions?" and easily took second place with "Advanced+" classification.

Clean that disk: the virus detection algorithms used by Avira AntiVir Personal and Avira AntiVir Professional fulfilled their function admirably and, justly earning them the VB100 Award in December 2009. All wild list viruses were detected under Windows 7 Professional and, when it came to Trojans, our sharp-eyed virus scanner proved itself to be the best single scanner out of a field of 43 candidates.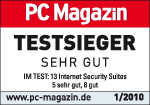 We say: The Avira Premium Security Suite offers our customers minimal impact on memory, a transparent user interface, and, of course, an unbeatable virus protection application. "Absolutely!" agreed the PC Magazin test jury, who voted us number one out of a field of fourteen for our all-round Internet protection. Thank you!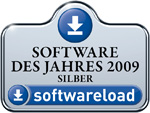 Avira defends its position from last year: Avira Premium Security Suite once again takes second place in the race for the title of "Software of the Year 2009". Once again this year, Softwareload, the Deutsche Telekom software download portal, asked its Internet users to nominate their favorite software in 14 categories. Over 400,000 users took part in the online poll from 1 to 30 September, ranking Avira Premium Security Suite second in the Security category.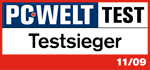 Once again we have done what we do best: Detecting as many viruses as possible, thereby coming out on top in tests. To be precise, this task was mastered by Version 9.0 of Avira AntiVir Personal. The popular freeware, which is in use more than 100 million times the world over, snatched victory from seven other competitors.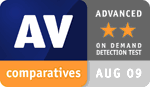 A total of 16 antivirus programs were put through their paces in the latest test. During the test, Avira AntiVir Premium detected 99.4% of the over 1.5 million new harmful files. It scored just as highly when it came to the detection of more than 2.3 million viruses, worms and Trojans that were active between December 2007 and December 2008. This is a first-class result, placing the product at the top of the league of virus scanners with a single scan engine.

All programs were tested in a standard configuration under Windows XP Pro with Service Pack 3. When it came to virus detection, the virus guards were required to identify a total of 3,200 "in-the-wild" viruses and 480,000 lesser known harmful malware. Points were also deducted for products that had less strong adware and spyware. Test speed, as well as ease of operation and service are the icing on the cake for an excellent overall evaluation.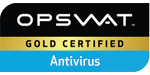 Gold for Avira: our desktop solutions for private and professional use are the first products to receive OESIS OK Gold Certification from US company OPSWAT, Inc. This means that Versions 9 of Avira AntiVir Professional, Avira Premium Security Suite and Avira AntiVir Premium, as endpoint security applications, are certified to be fully compatible with market leading network connectivity products. As a result, users can be assured that their software is compatible with network system control programs and interfaces. As OESIS OK Gold Certified applications, Avira's products offer the highest level of interoperability possible.

Avira AntiVir Professional up and running safely: rapid installation without the need to restart, an attractive, easy to use interface, excellent configuration options that avoid overburdening the user - this was how specialist magazine Virus Bulletin assessed our virus protection under Windows Vista Business Edition SP2 X32. Because the software also revealed lightning-fast scanning speeds and an impressive detection rate, as well as above-average results in a combination of tests involving reactive and proactive searches, it once again effortlessly took the VB 100 Award.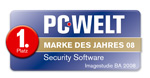 Sometimes, it seems, we can only compete against ourselves: for the third time in succession, Avira has won the title of "Brand of the Year" in PC Welt's "Security Software" category. Over 16,400 people took part in this year's reader survey conducted by the popular magazine. The entire Avira team is very pleased to once again succeed in achieving the highest score in its class – thank you very much!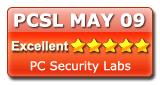 All 18 participants in the test had to prove their virus detection to PC Security Labs. The security specialists had to stop Trojans, rootkits, backdoors, viruses and worms. The Avira Premium Security Suite, as in numerous previous tests scored - Excellent and five stars.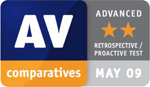 The success story carries on: Avira achieved brilliant results in February and in May - the success continues. The integral part of the current test was proactive detection, this means, the virus scanners had to prove how good they are at detecting unknown threats. Avira's AntiVir detection performance was at the front of 16 participants once again!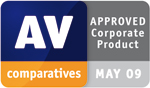 Only the big vendors offer all-embracing security solutions for businesses – the renowned test laboratory examined seven of them in detail. The Avira SmallBusiness Suite convinced them that for small and medium-sized businesses it provides an excellent solution. The jury highlighted the low consumption of resources and the ease of installation through the administration console, Avira Security Management Center.

The renowned German computer magazine "com!" has just published a group test – Avira scored well in all-round Internet security and managed to perform extremely well, as usual. The Avira Premium Security Suite's new version performed very well for virus detection! Particularly, the 100% detection rate of the current virus threats, or more commonly called "In-The-Wild-Viruses", impressed the jury. Result: a B!

A total of 15 virus scanners of renowned manufacturers were examined in the current test in terms of its detection rate with manual search runs (on demand). Among them was: the Avira AntiVir PersonalEdition Premium in the version 7.01.01.02. Avira AntiVir scored on all levels of the test. In this manner, the Avira solution was not only certified for its best detection of backdoors but also for its excellent dialer detection. The AntiVir search engine even achieved the best value of all tested single scan engine products in the general valuation.

Extensive configuration, no false alarms, fast scanning speed, a practically unbeatable detection rate and quick response to daily malware detection – all this made AntiVir worth the "VB100" award from the specialist magazine Virus Bulletin. In short: Avira AntiVir Professional sets the bench mark for the competitors in the April test.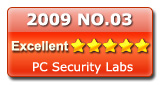 The Avira Premium Security Suite is unbeatable: in March it got the PC Security Labs "Excellent" award. For virus detection it achieved recognition as a top performer by detecting 99,85% of the harmful programs in the test – this is a first class result for the software "Made in Germany"!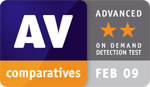 In February the test lab at AV-comparatives.org examined the detection performance of 17 anti-virus solutions. Test subjects had to identify just under 1.3 million viruses active between May 2008 and January 2009. Avira delivered a detection rate of 99.7 percent, the top mark for scanners with a scan engine.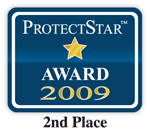 Avira obtains the Protect Star 2009 award! Avira Premium Security Suite, with 12 other candidates was tested in the categories of security, user friendliness, performance and functionality. Our Internet all-round virus protection was among the winners, following the success of previous years.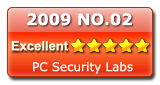 The February 2009 comparison test by PC Security Labs puts the Avira Premium Security Suite in first place! The Avira Software was the only product tested that detected 100% of all viruses in the test environment. We are very happy with this result – and for all those who benefit from this first-class detection.

Avira has once again proved the high quality standard of the AntiVir scanner in a comparison test of the "VB100" and been awarded once more. The anti-virus software from Germany passed the test on the operating system RedHat Enterprise Linux 5.2 in the categories Wildlist, worms and bots, polymorphous threats and Trojans with excellent detection performance. Avira's extremely fast scanning performance was also impressive in the RAP (Reactive and Proactive) test which was carried out for the first time with one of the best results among all participants going to Avira.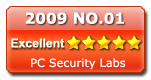 Happy New Year: The scan engine's virus detection continues to be impressive in 2009. PC Security Labs have tested the Avira Premium Security Suite and found further improvement over last year's results. It took first place achieving a detection rate of 99.91 percent.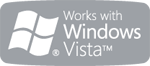 Excellent against viruses - and recommended for Vista. With the "Works with Vista" certificate, Microsoft® certifies that the Avira anti-virus solutions Personal, Premium, Premium Security Suite and Professional are fully compliant with the Vista operating system.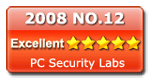 Avira achieved the first place of ten tested products of Chinese testing laboratory PC Security Labs. Avira AntiVir Premium 8.2 detected 99.90 percent of the malware samples that are most widespread in China, more than every other product in the test. Avira AntiVir Premium thus got the Pc Security Labs "Excellent" Award for December 2008.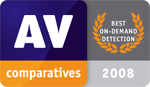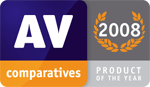 The anti-virus software testing specialists at AV-Comparatives e.V. have chosen Avira AntiVir Premium as the best anti-virus solution of 2008. The demands of the international test center headquartered in Austria are extremely high. All products tested have to prove their above-average detection rate over several periodical tests and special attention is given to proactive detection. The test also requires that there should be virtually no false alarms and that scanning does not affect the computer's performance. Crashes, system interruptions and annoying software errors are some of the other knock-out criteria for AV-Comparatives. Avira passed all tests with flying colors.

Avira gained the sought-after VB100 Award at the VB100 test in December 2008. The award goes to Avira's AntiVir Professional 8.2 that had to prove its performance on Windows Vista x64. Besides the wildlist test, the detection performance of polymorphic viruses and Trojans was also tested. Avira had no errors at all and detected all polymophic viruses. Avira AntiVir Professional had the best detection performance in the test for Trojans.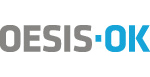 Besides the certified virus protection solutions Avira AntiVir Premium, Avira Premium Security Suite and Avira AntiVir Windows Workstation in the 7th generation, the version 8 has also obtained the compatibility certification OESISOK. Herewith, Avira's desktop products of the current generation for the commercial field bear the seal of quality "Opswat Endpoint Security Integration SDK" of the American company OPSWAT.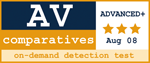 In the recent test by the laboratory AV-comparatives.org in August 2008, Avira's AntiVir emerged as the clear winner: No other product masters virus detection as well as the Avira security solution. For the first time in the history of the AV-comparative.org tests, an anti-virus solution with a single scan engine took first place, ahead of all products even those with multiple scan engines.

In the relevant comparison test, the anti-virus program had to show its recognition performance under Windows XP with Service Pack 3. Avira AntiVir 8 passed the tests, for example with the viruses from the Wildlist, worms and bots, polymorphic threats or Trojans, with playful simplicity - the summary given by the test commission is the same as a laudation: Avira AntiVir is extremely impressive with its scanning speed, detection rate close to perfection and all that without a hint of a false positive – thus Avira confidently secures VB 100, the hallmark of quality.

For the thirteenth time Avira receives the VB100 Award, the highest recognition for virus protection and safety. In the current comparison test, Avira AntiVir for Linux was put to the test. The decisive factor for the quality seal from Virus Bulletin was that the software detects all "In the Wild" viruses without any false positives using, for both On Demand and real-time scanning.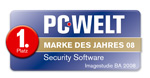 Avira AntiVir is very popular with the readers of the German magazine PC-Welt: In a Brand Awareness Study the German IT security expert's virus protection is awarded first place in the Security Software category. This year 15,839 readers participated in the survey. The IDG PC WORLD product line analyzed 493 IT brands from 3232 manufacturers in 24 product areas.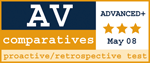 Three stars for Avira: AV-Comparatives has awarded Avira AntiVir Premium with the highest distinction, the 'Advanced Plus Award***'. This large-scale comparative test saw the German IT security expert achieve an excellent score for its proactive detection performance. In the "Speed" category Avira managed with its extremely low error rate to get onto the winner's podium.

Avira AntiVir Windows Workstation, version 7.06.00.507, gave a first-class performance in all categories and was awarded the VB100 Award. Virus Bulletin made special reference to the above-average flexibility of configuration and the excellent speed of the Avira Engine.

The international ProtectStar test lab has tested thirteen security suites. The "Protect Star Award 2008" went to Avira Premium Security Suite. They were evaluated in the differently weighted categories of security (50%), user friendliness, performance, and value (50% combined).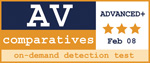 In the latest test in February 2008 the detection rates of sixteen antivirus solutions were tested. The programs were exposed to around 1.7 million viruses, worms, backdoors, trojans, and other forms of harmful software. As always Avira AntiVir Premium was amongst the test candidates, convincingly demonstrating its unique performance.

Avira has obtained the VB100-Award – the sought after quality title of the "Virus Bulletin" magazine – eleven times. This confirms that the Avira's virus research team work with continuity and develop their security products to the highest possible standard.

"Value added at a low price.­ People who choose the Premium Version of AntiVir Personal Edition receive an integrated scanner for spyware and adware. Updates are faster and MailGuard protects their system against email viruses." This was the conclusion of "Netzwelt" in its comparison of Avira AntiVir PersonalEdition Classic and Premium and it recommended the Premium version to its readers.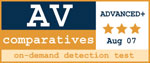 Avira has successfully defended its leading position in the AV-Comparatives test, a renowned project designed to test anti-virus software. In the current test the detection rate of 17 virus scanners of renowned manufacturers was checked with manual search runs (on-demand). Also there: Avira AntiVir PersonalEdition Premium in the version 7.04.00.57.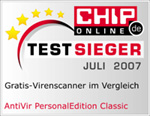 Avira AntiVir PersonalEdition Classic has achieved 1st place in a test by CHIP Online. This continues the trend of the Classic version winning awards and receiving international recognition. CHIP online, the web edition of the renowned specialist IT magazine CHIP, tested in-depth the free versions of AntiVir, Avast and AVG. Detection rates for various types of malware and lead times for new anti-virus updates were among the many tests carried out. The result: the security solution from Avira was head and shoulders above the competition on the winners' rostrum!


After successful testing under AntiVir Suse for Linux Enterprise Server 10 in April, AntiVir on Windows XP SP2 had to bear up to reams of viruses from the Wildlist, macro viruses, polymorphic viruses, worms as well as DOS viruses to receive the award. Avira managed to handle those threats with a constantly high detection performance – and there were no false positives, which means that AntiVir detected only the infected files in the test and did not even declare one clean one as virus. In addition to this there was special mention the high detection rate of the virus scanner and the user friendliness.
The international Brand Awareness study is here! This is an annual survey in which the IDG PC WORLD product line establishes the most popular brands of the IT and electronic entertainment industry. Over 15,000 readers in Germany alone took part in the survey. In first place, the readers' favorite in terms of "anti-virus software": Avira! But that's not all. Avira Antivir was also at the top of the winners' rostrum in the "cost/benefit" category.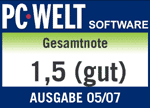 Winner of PC World (mastership): the Avira AntiVir Mobile. The renowned magazine has examined the virus protection for mobile phones, PDAs and smartphones. The result are happy faces at PC World and Avira: the virus hunters confirm their claim of a top position after having scored a 1,5 on a scale from 1 (very good) to 6 (very bad).

AntiVir, the internationally recognised high quality antivirus protection from Avira has been awarded the prestigious "VB100% Award" for the eighth time. AntiVir mastered the comprehensive comparative test, detected all "ITW viruses" and received this sought-after recognition.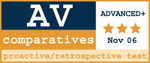 In the second part of the AV-Comparative Test, 15 virus scanners of well-known vendors were again tested for their proactive detection performance. One of these was the Avira AntiVir PersonalEdition Premium Version 7.01.01.02. It achieved excellent results in two of the three test runs and as a result won the Advanced+ Award. Avira AntiVir had already achieved a very good result in the first test, the detection rate only.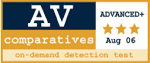 A total of 15 virus scanners of renowned manufacturers were examined in the current test in terms of its detection rate with manual search runs (on demand). Among them was: the Avira AntiVir PersonalEdition Premium in the version 7.01.01.02. Avira AntiVir scored on all levels of the test. In this manner, the Avira solution was not only certified for its best detection of backdoors but also for its excellent dialer detection. The AntiVir search engine even achieved the best value of all tested single scan engine products in the general valuation.

Currently, Avira AntiVir was tested on Windows XP and its performance earned the product a well-deserved VB 100% award. The product detected all ITW viruses and did not miss any virus in any of the other test sets. Furthermore it did not cause any false positive.

The German IT magazine COMPUTERBILD tested in the c issue 11/2006 seven antivirus solutions from different antivirus producers. Some of the test criteria were the detection and removal of viruses, Trojans backdoors as well as the search speed and the usability of the program. According to the testers, Avira AntiVir PersonalEdition Classic 7.0 (test result: satisfactory) "has by far the best virus detection and the best removal capacity".

The most popular antivirus software AntiVir gave proof of its high quality standard. It is the ninth time that the antivirus solution receives the VB 100% Award. In the comparative test made on the Red hat Linux 9 operative system, the virus scan managed to convince the jury through its excellent mal ware detection rate as well as the ease of use.

Avira AntiVir won the readers' choice of the computer magazine PC Welt as the best security solution of the year 2005. "The Pc Welt award is assigned to those IT manufacturers which have achieved 100 percent satisfaction from our readers", explained Andreas Perband, chief editor of PC Welt, on the occasion of the award.

The popular German Internet portal CHIP Online has published the best freeware products of the year 2006 in ten categories. The winners of the wide Chip download readers' choice are nominated: Avira AntiVir PersonalEdition Classic is the winner in the category of security.

The computer publication PC Magazin organized an award festivity, during which it honored the winners of the Readers' Choice 2006. In the "Security Tools" category, the German security specialist Avira received the desired Award "Product of the year 2005/2006" for its antivirus solution AntiVir.
AntiVir has detected all ITW-viruses by one hundred percent - the Virus Bulletin has certified this in the comparison test which was recently carried under Windows 2003 Advanced Server. AntiVir was awarded for the seventh time without interruptions with the VB 100% Award..

Virus Bulletin 100% - the quality mark of the most renowned specialist journal for virus protection and IT-security world-wide, certifies in February 2005 that the tested virus scanner has detected all "In The Wild" viruses by 100% on the operating system Windows NT Workstation.

Avira earns a VB 100% award for the third time this year for the detection of all ITW (In The Wild Viruses) in the AntiVir Windows Server test. The distinctive GUI (Graphical User Interface), designed for a user-friendlier server use, was especially praised.

AntiVir obtains the "Virus Bulletin 100%-Award" again. This time for the operating system Windows XP Professional. The award certifies once more that the tested virus scanner has detected all "In the Wild" viruses by 100%.

Avira has received the award "Innovation of the month" from the federal state of Baden-Württemberg for the product "AntiVir" within the framework of the medium-sized initiative ebigo.de. The editorial, herewith, prizes a virus protection program which enables enterprises to protect their IT networks effectively against malicious code, especially from the Internet.

Virus Bulletin 100% - the quality mark of the most international renowned specialist journal for virus protection and IT-security, confirmed in April 2004, that the tested virus scanner has detected all "In The Wild" viruses by 100% in a detailed comparative test on the operating system Red Hat Linux 9.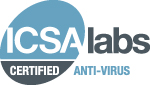 The independent International Computer Security Association (ICSA) is a test association that only gives awards to products that achieve excellent performances.

Avira works especially close together with the BSI (Federal Office for IT Security) regarding the AntiVir Personal Edition, in order to additionally offer a reliable virus protection within a private environment.