What is the Avira console?


The Avira console (former Avira Launcher) is part of the Avira products and is shipped together with the Avira installation file. It is a free management panel which centralizes different Avira applications, making it easier to manage, install, and update recommended Avira products.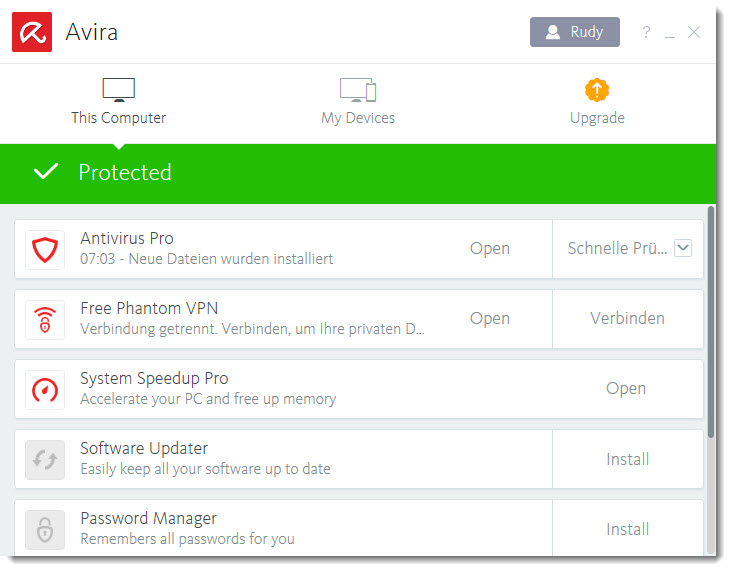 The Avira console redirects you with one click to the Avira Connect web-based Dashboard to manage other registered devices and Avira applications. It sends system information to the Dashboard backend (e.g. CPU type, SSD size, RAM size) and high level information about the installed Avira products.
Once you are logged in to your Avira account, the Avira console sends additionally Antivirus events, and receives user name, email address, profile picture and license information from the Avira Connect web-based Dashboard.
For further privacy and data protection information, see our EULA (End User License Agreement).
受影響的產品
Avira Free Antivirus [Windows]
Avira Antivirus Pro [Windows]
建立日期 : 2016年9月1日星期四
上次更新 : 2018年2月2日星期五