How do I cancel my Avira subscription?
Follow these 3 simple steps to cancel your subscription:
Log In to your Avira Customer account.
Click Subscriptions in the left-hand panel.
In the menu on the right, click the toggle button to turn the subscription off.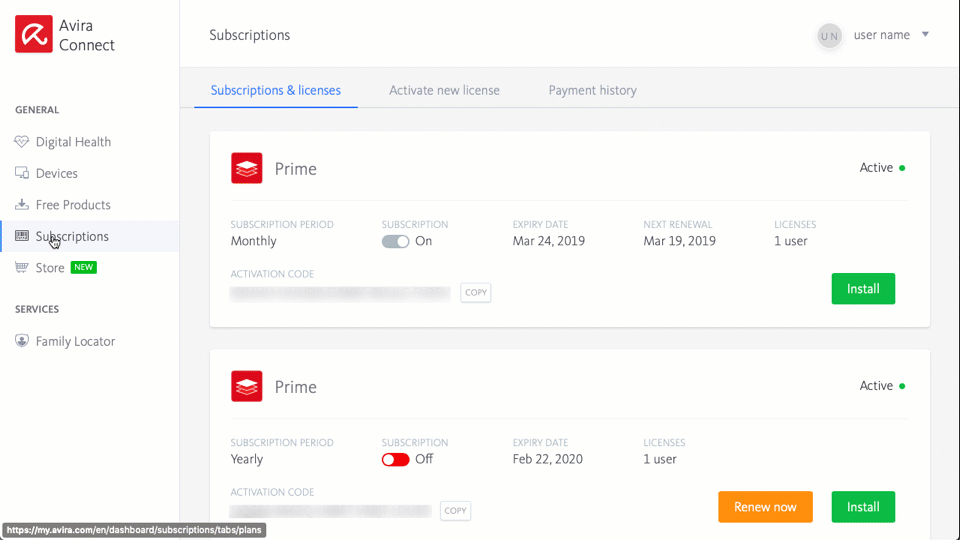 Please note that we do not need a written cancellation of the contract.
By switching the subscription off, you have officially canceled your contract with Avira.
---
Note:

To avoid getting charged for the renewal of your license, make sure you disable your subscription at least 5 days before the expiration date.
If you cancel your subscription less than 5 days before the expiration date, and you get charged for it, please contact us and we will find a solution:
http://www.avira.com/en/support-phonesupport-for-consumer
---

Further information about the Subscriptions are shown in the following Video
Produtos afetados
Avira Antivirus Pro [Windows]
Avira Optimization Suite [Windows]
Avira System Speedup [Windows]
Avira Software Updater Pro [Windows]
Data de criação : quarta-feira, 17 de outubro de 2018
Última atualização: sexta-feira, 22 de março de 2019