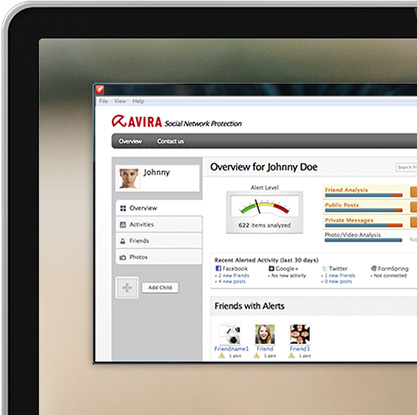 Two products in one, Avira Family Protection Suite is a powerful antivirus with an added set of online supervision tools for parents
1. NEW Social Network Protection
A complete set of features that enable parents to monitor their children's online behavior.
2. NEW Secure Back Up
5 GB of encrypted online storage to secure, access and share your media and important documents.
3. NEW Advanced Real-Time Protection
Our Real-Time Scanner merged with the Protection Cloud technology detects more malware than ever.
4. NEW Multi-Device Protection
Security for PCs, tablets and smartphones. Stop worrying about malware and identity theft once and for all.
Regular price: | User / 1 Year
Renew Now
Feature set