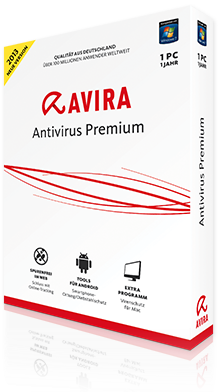 Strengthen your protection now.
Do more than scan. Proactively ban viruses and intrusions!
A free virus scanner is a great choice when your online activity is limited to the occasional visit to a few familiar websites. That's not you, is it? Upgrade to premium antivirus and lift the boundaries on your internet freedom.
Why upgrade to Antivirus Premium 2013?
Just a few of the reasons to expand your protection:
Cloud scanning: faster, smarter, lighter than air
Dealing with constantly changing malware threats is a lot to ask of any home PC. The detection components in Antivirus Premium are connected to Avira's own Protection Cloud, which powers your antivirus with nonstop detection updates and high-speed scans that demand almost nothing of your bandwidth.
An inbox free of viruses, worms and Trojans
Opening an innocent-looking email is one of the easiest ways to infect your computer, and worse, to spread the worm to contacts in your address book. Antivirus Premium assures virus-free email for you and yours.
Your own personal security consultant
Digital safety is a challenging topic, even after you've found easy, set-and-forget security software. Premium customers have a direct line to Avira staff who are eager to share their security expertise. Free of charge.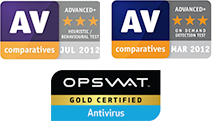 Upgrade now to Avira Antivirus Premium 2013
Perceptive. Proactive. Built for exploration.

Most popular
Data protection and antispam for networks of up to 100 users
Centrally managed antivirus for workstations and file servers
Fast, flexible security for desktops and laptops
.
.
.
.