Download Avira Antivirus Premium 2013 q q
Do you email, browse or network online? Premium antivirus is designed to let you do more, see more and share more without encountering infected emails, poisoned websites or spyware. Protection Cloud technology ensures that minimal resources are consumed, which speeds up your streaming and skyping experience. Premium users also enjoy unlimited, one-on-one support from Avira's in-house security experts.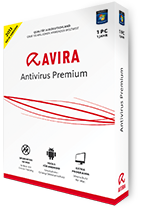 Full Version / 30-Day Trial
No license key?
No worries! Just go ahead and download Avira Antivirus Premium from this page. Then simply purchase a license instantly in our secure online shop.

Licensing your product is your key to a clean computer and years of freedom from viruses and phishing.

Most popular
Data protection and antispam for networks of up to 100 users
Centrally managed antivirus for workstations and file servers
Fast, flexible security for desktops and laptops
.
.
.
.