Name

X97M/Agent.kdf

Date discovered

Nov 16, 2015

Type

Malware

Impact

Reported Infections

Operating System

Windows

VDF version

7.12.26.236 (2015-11-11 16:59)
Stay safe from all these threats with Avira Free Antivirus.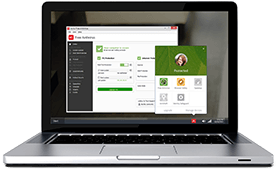 Download Free
The term 'X97M' denotes a macro virus in the Office Excel 97 format that is able to infect other Excel files.
VDF

7.12.26.236 (2015-11-11 16:59)

Aliases

Dr. Web:

X97M.DownLoader.75

F-PROT:

New or modified X97M/Downldr

Trend Micro:

X2KM_DRIDEX.YJN

Microsoft:

TrojanDownloader:W97M/Adnel

G Data:

W97M.Downloader.AFL

Kaspersky Lab:

Trojan-Downloader.MSExcel.Agent.bb

Bitdefender:

W97M.Downloader.AFL

ESET:

VBA/TrojanDownloader.Agent.AIP trojan
Why submit a suspicious file?
If you encountered a suspicious file or website that's not in our database, we'll analyze it and determine whether it's harmful. Our findings are then pushed out to our millions of users with their next virus database update. If you have Avira, you'll get that update too. Don't have Avira? Get it on our homepage.