Name

Adware/Linkun.j

Date discovered

Oct 6, 2015

Type

Adware

Impact

Reported Infections

Operating System

Windows

VDF version

7.11.173.80 (2014-09-19 09:34)
Stay safe from all these threats with Avira Free Antivirus.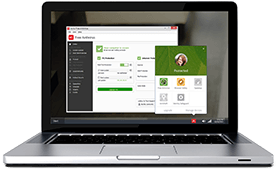 Download Free
This class of detection flags software that display ads, usually in the Internet browser by modifying displayed pages or opening additional pages with ads. These adware programs are usually installed by the users themselves or come with other software that the users install themselves (usually in exchange for using the software for free or as a default install option). Users might be unaware that this software was installed or of its behavior. This detection is meant to flag the file and the behavior as part of legitimate ad-displaying software. This detection can be disabled and is recommended if the user is aware of the software installed on his/her system and doesn't want this type of software to be detected.
VDF

7.11.173.80 (2014-09-19 09:34)

Aliases

F-PROT:

W32/Linkun.A (exact)

Kaspersky Lab:

not-a-virus:AdWare.Win32.Linkun.j

ESET:

Win32/AdWare.Linkular.AJ application

Files

The following files are deleted:

The following files are created:
Why submit a suspicious file?
If you encountered a suspicious file or website that's not in our database, we'll analyze it and determine whether it's harmful. Our findings are then pushed out to our millions of users with their next virus database update. If you have Avira, you'll get that update too. Don't have Avira? Get it on our homepage.