Name

Worm/Autorun.TO.4

Date discovered

Jan 13, 2012

Type

Malware

Impact

Reported Infections

Operating System

Windows

VDF version

7.11.21.10 (2012-01-13 08:52)
Stay safe from all these threats with Avira Free Antivirus.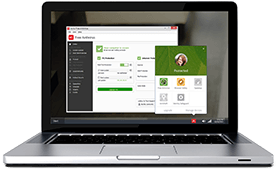 Download Free
The term 'WORM' denotes a worm that is able to spread itself, for instance, over the Internet (using email, peer-to-peer networks, or IRC networks, etc.).
This piece of malware is able to steal sensitive information.
VDF

7.11.21.10 (2012-01-13 08:52)

Files

The following copies of itself are created:

%SYSDIR%\windotnetsrv.exe

Registry

The following registry entries are added:

[HKEY_LOCAL_MACHINE\SOFTWARE\Microsoft\Windows\CurrentVersion\Run] "windll" = "%SYSDIR%\windotnetsrv.exe"

Aliases

ESET:

Win32/AutoRun.VB.JN worm

Microsoft:

Worm:Win32/Autorun.TO

Kaspersky Lab:

Trojan.Win32.Agent2.clsf

G Data:

Trojan.GenericKDZ.13779

Dr. Web:

Worm.Siggen.11527
Why submit a suspicious file?
If you encountered a suspicious file or website that's not in our database, we'll analyze it and determine whether it's harmful. Our findings are then pushed out to our millions of users with their next virus database update. If you have Avira, you'll get that update too. Don't have Avira? Get it on our homepage.