Name

APPL/Softpulse.Gen8

Date discovered

Nov 10, 2015

Type

Application

Impact

Reported Infections

Operating System

Windows
Stay safe from all these threats with Avira Free Antivirus.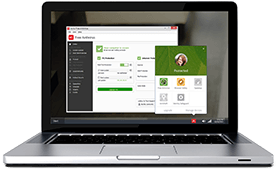 Download Free
The term APPL denotes an application of dubious origin or which might be hazardous to use. In case you would like to use the application anyway you may want to exclude it from scanning. This class of detection flags applications that if used unproperly or with malicious intent might damage or compromise security on the local system, remote systems or network infrastructure. These are legitimate applications that can be used to extract protected information, provide remote access to the local machine, modify advanced system settings or perform advanced operating system or networking functions. This detection doesn't mean that the file is malicious. However, if the file got on the system without the user's knowledge the system's security might be compromised. Disabling this detection is recommended for advanced users that understand the risks and how to use these applications.
A generic detection routine designed to detect common family characteristics shared in several variants. This special detection routine was developed in order to detect unknown variants and will be enhanced continuously.
Why submit a suspicious file?
If you encountered a suspicious file or website that's not in our database, we'll analyze it and determine whether it's harmful. Our findings are then pushed out to our millions of users with their next virus database update. If you have Avira, you'll get that update too. Don't have Avira? Get it on our homepage.