Name

PUA/Linkury.Gen

Date discovered

Mar 31, 2016

Type

Potential Unwanted Application

Impact

Operating System

Windows
Stay safe from all these threats with Avira Free Antivirus.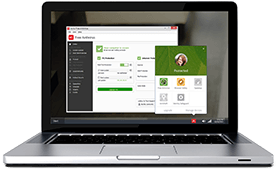 Download Free
This class of detection flags, Potentially Unwanted Applications (PUA), may compromise the user's privacy and the security of the local system. These are legitimate applications that often try to use social engineering to make the user install additional offers during the installation of the software the user originally wanted. A PUA application classification is the result of software, an advert, or a website exhibiting one or more offending behaviors and/or properties. A full PUA list is available at http://www.avira.com/en/potentially-unwanted-applications. This detection doesn't mean that the file is malicious. However, if the file was installed on the system without the user's knowledge, the user's privacy or system security might be compromised. Disabling this detection is only recommended for advanced users who understand the risks and how to use these applications.
A generic detection routine designed to detect common family characteristics shared in several variants. This special detection routine was developed in order to detect unknown variants and will be enhanced continuously.
Why submit a suspicious file?
If you encountered a suspicious file or website that's not in our database, we'll analyze it and determine whether it's harmful. Our findings are then pushed out to our millions of users with their next virus database update. If you have Avira, you'll get that update too. Don't have Avira? Get it on our homepage.