Name

TR/Dldr.Banload.2313216

Date discovered

Dec 10, 2015

Type

Malware

Impact

Reported Infections

Operating System

Windows

VDF version

7.12.27.144 (2015-11-13 18:52)
Stay safe from all these threats with Avira Free Antivirus.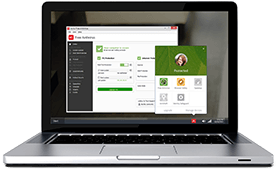 Download Free
The term 'TR' denotes a trojan horse that is able to spy out data, to violate your privacy or carry out unwanted modifications to the system.
The term "Dldr" denotes part of a malware sample which downloads another malicious file from the Internet.
VDF

7.12.27.144 (2015-11-13 18:52)

Aliases

AVG:

Downloader.Banload2.AKNT

Dr. Web:

Trojan.FakeAV.18417

Microsoft:

TrojanDownloader:Win32/Banload.BFL

G Data:

Gen:Variant.Graftor.249117

Kaspersky Lab:

HEUR:Trojan.Win32.Generic

Bitdefender:

Gen:Variant.Graftor.249117

ESET:

Win32/TrojanDownloader.Banload.WRR trojan

Files

The following files are changed:

%temporary internet files%\Content.IE5\index.dat

%USERPROFILE%\Cookies\index.dat

%USERPROFILE%\Local Settings\History\History.IE5\index.dat

Registry

The following registry entries are added:

HKEY_CURRENT_USER\Software\Microsoft\Windows\CurrentVersion\Policies\Associations ("LowRiskFileTypes": ".exe;")

HKEY_CURRENT_CONFIG\Software\Microsoft\windows\CurrentVersion\Internet Settings ("ProxyEnable": dword:00000000)

HTTP Requests

storage.*****eapis.com/projectstoragekinho-app0111/disnei556666.zyy
Why submit a suspicious file?
If you encountered a suspicious file or website that's not in our database, we'll analyze it and determine whether it's harmful. Our findings are then pushed out to our millions of users with their next virus database update. If you have Avira, you'll get that update too. Don't have Avira? Get it on our homepage.