What is the Avira Connect customer account?


With the activation of an Avira license, a personal free Avira Connect account is automatically created for you.

Avira Connect is your personal online dashboard that allows you to manage all your devices (PC, Mac, Android and iPhone) as well as your licenses from one central location. Get an overview of the security status for all your devices at a glance, or locate a lost or stolen smartphone with the Family Locator service.

Avira Connect is not an installation product but a completely free web application. You can access your personal Avira Connect account any time and from any computer with Internet access.

The Avira Connect online dashboard can be accessed either by the Avira website or by any installed Avira product on your device.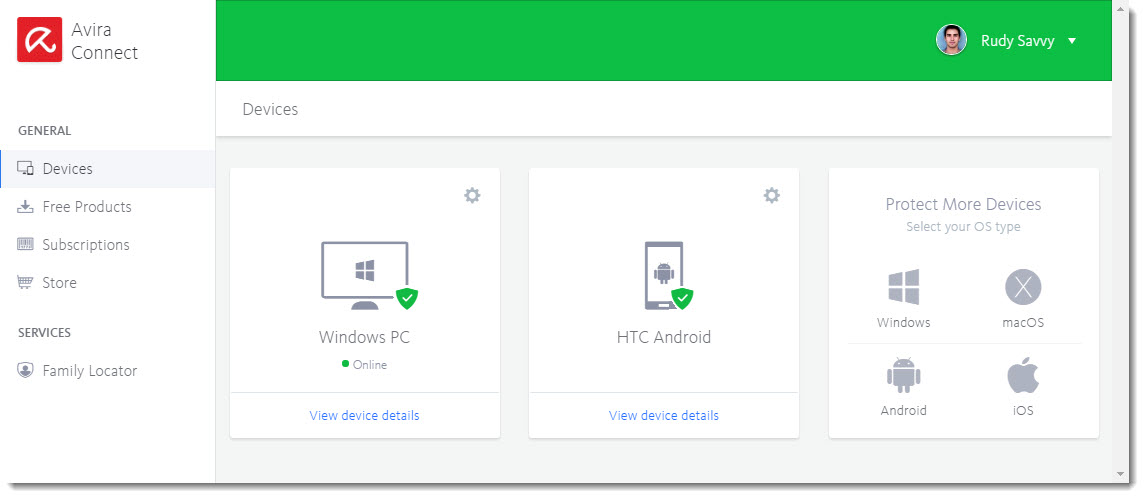 FURTHER INFORMATION
Affected products
Avira Free Security Suite [Windows]
Avira Free Antivirus [Windows]
Avira Antivirus Pro [Windows]
Avira Prime (unlimited devices) [Windows]
Avira Internet Security Suite [Windows]
Avira Optimization Suite [Windows]
Avira Total Security Suite [Windows]
Created : Monday, September 23, 2013
Last updated: Friday, October 27, 2017