How does the Child Protection in Avira Internet Security work?
Avira Internet Security has a feature, named Child Protection.
This feature can block Internet sites, which are not suitable for children or teenagers. The Child Protection uses the Cobion-IBM online database.
The Child Protection is inactive by default and you have to activate it in the Configuration window: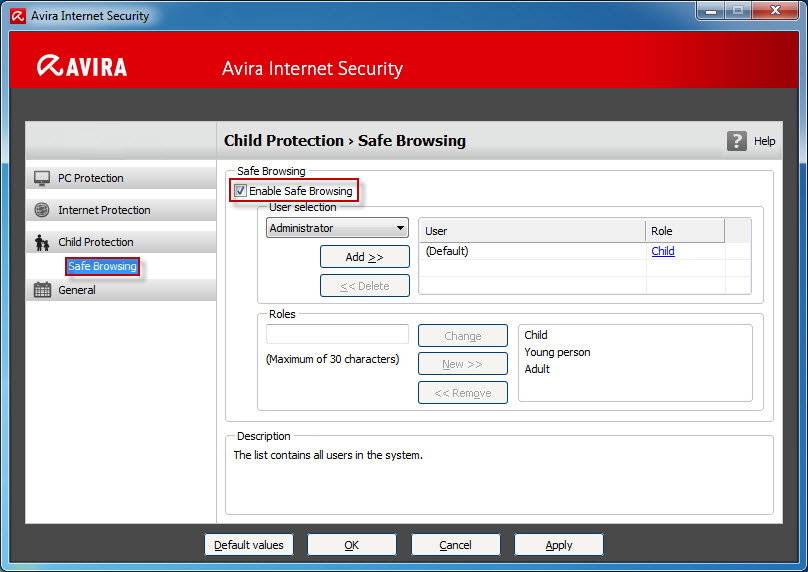 The Child Protection is based on a roles concept. There are three predefined roles: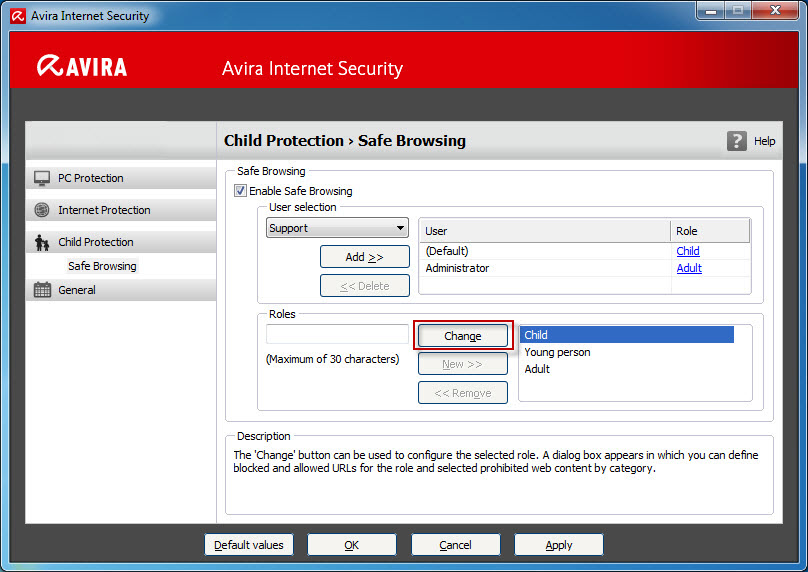 Each of these roles has a default configuration, but you can easily adapt it to your needs. You can also add and configure new roles. You can, for example, add an URL to the whitelist or blacklist (to allow or block access). When inserting addresses, you can use wildcards: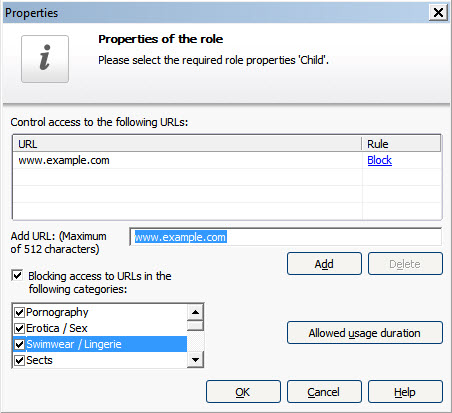 URLs from the whitelist or blacklist are a category with higher priority.
Additionally, you can select certain categories provided by the program, to be blocked or allowed, in order to determine the protection level.
Every role can be attributed to a user. A user, which does not have any role specified, receives automatically the most limited role. The default is Child.
NOTE:
You can delete roles, only if they are not assigned to any user.
You can find more details in the article What is the difference between Avira Antivirus Premium and Avira Internet Security?
Affected products
Avira Internet Security [Windows]
Created : Wednesday, November 21, 2012
Last updated: Monday, October 6, 2014