How can I reduce the load during the system scan of the hard drive?
To reduce the load on the hard drive during the use of "Scan System", go to the configuration of the scanner by selecting Extras → Configuration in the main menu.
There, activate the Expert mode and select PC Protection → System Scanner.
Below the header "Scan process" on the right side you should set the Scanner priority to "low" (see screenshot).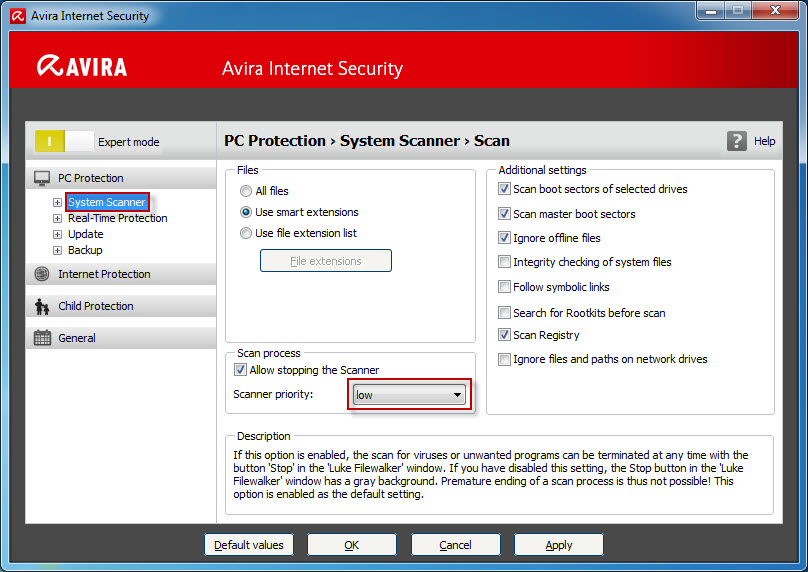 The system scanner obtains only allocated processor time from the operating system when no other process requires computation time. This means that as long as the system scanner is the only application running, the speed is set to maximum.
Overall, working with other applications will be facilitated: the computer responds faster when other programs require computation time and the system scanner continues to run in the background.
In addition, the load of the hard drive has been minimized since Version 2012 by limiting file access in pre-defined intervals. This ensures that you will not be disturbed with your work during a system scan that has been set to "low".
Affected products
Avira Professional Security [Windows]
Avira Free Antivirus [Windows]
Avira Antivirus Premium 2013 [Windows]
Avira Internet Security [Windows]
Created : Thursday, September 29, 2011
Last updated: Monday, November 2, 2015