How to use Avira Rescue System
To ensure that the Avira Rescue System is working properly, make sure to comply with the following requirements:
1 GB RAM
700 MHz CPU
CD/DVD drive
VGA (800x600 recommended)
Internet Connection (recommended)
If possible, make sure before using the Avira Rescue System to create a backup of your important and personal files on an external media.

After you have downloaded the product, the ISO image has to be burned to a CD or copied to a bootable USB stick. Once the CD is created, boot the computer from the CD (or the USB stick). In some circumstances it is necessary to modify the boot sequence of the computer.
The Product is based on an adapted Ubuntu desktop system and runs on that platform as an independent application.
Start Avira Rescue System
In order to use the Avira Rescue System, you must accept the End User License Agreement (EULA). Without the agreement, you cannot use the Avira Rescue System, but you may still use the functionalities available on the Ubuntu ® desktop.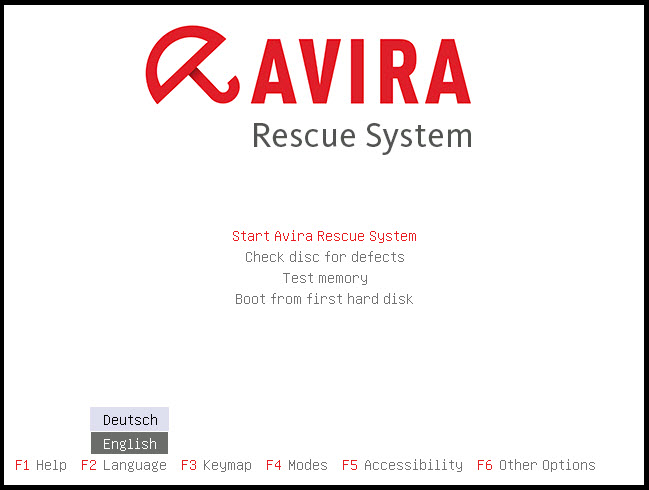 Welcome to the Avira Rescue System
After starting the Avira Rescue System, the wizard will help you to scan and repair the system. The Welcome page of the Avira Rescue System explains the 3 functions of the scan and repair wizard.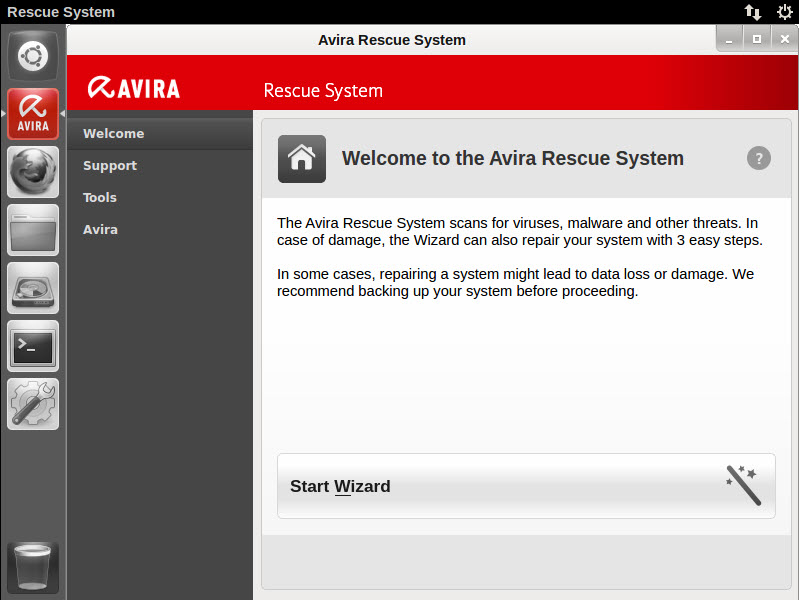 What do you want to scan?
Once you have started the wizard, select the partition that has to be scanned and repaired.





Scan and Repair
Before starting the "Scan and Repair" process, the scanner will update the virus definition file (VDF) and the scan engine. If the Internet connection is not available, the scanner will use the existing VDF and engine signatures from the ISO file.

During the scan process the total number of files to be scanned is calculated. Depending on the amount of compressed files, such as .ZIP and .RAR archives, the scan process may take some time.

The repair process is done as an integral part of the scanning and must not be started separately by the user. Suspicious files will be automatically renamed during the scan process to .rend files, thus they can not cause any further damage.





Result Summary
The Results area shows whether your system was completely cleaned and repaired. By clicking the Report button, details about the detections will be displayed.



After the completion of the wizard, you can start a New Scan, Shut Down or Restart the system. For more information concerning the use of the Avira Rescue System, see our (link to) HowTo document.
Affected products
Avira Rescue System [Not relevant]
Created : Wednesday, February 13, 2008
Last updated: Friday, March 13, 2015