What is Avira Prime?


Avira Prime is a cross-platform bundle of Avira products that cover different devices. This can include computers and mobile devices used by your spouse or your kids.
The belonging web dashboard shows all devices and services status, allows you to add or remove services at will, and offers an android remote tracking tool to find a misplaced, lost or stolen smartphone.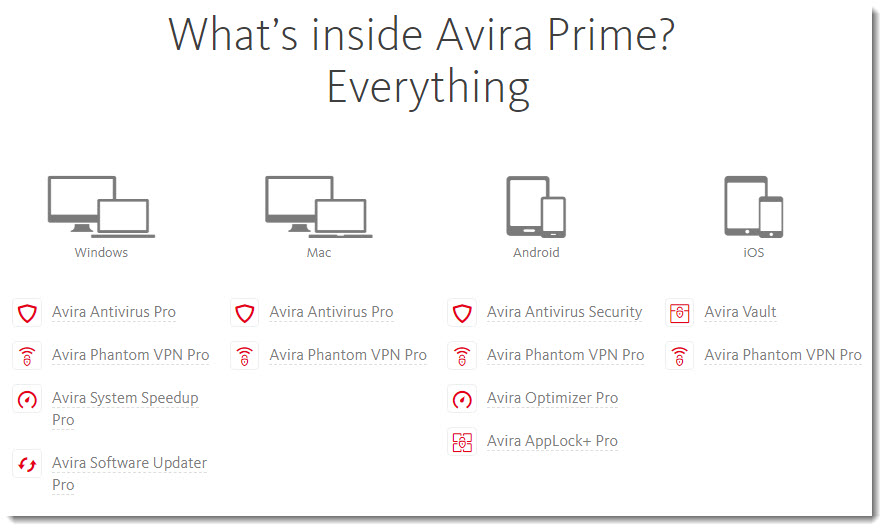 With a monthly subscription and the opportunity to cancel at any time, you will have access to every premium software solution that Avira makes.
For a better visual overview see our Infographic.
For further information see our homepage.


If you need any guidance through the purchase, installation and configuration process, please watch the following videos:
Affected products
Created : Friday, February 2, 2018
Last updated: Monday, October 29, 2018