How can I unblock autorun?



The Windows autorun function for all connected drives like USB sticks, CD/ DVD drives and network drives bears a high security risk. This helpful function is used by malware and unwanted programs as a loop hole for hidden infections on the computer.
That's why, Avira Realtime Protection blocks the automatic run of storage drives by default, except CDs and DVDs. The following warning will appear: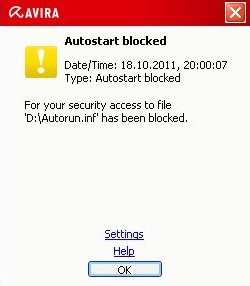 If you like to deactivate this function, please open your Avira Antivirus, click in the lower left corner the Settings icon (gear icon), then go to General → Security and uncheck the option Block autorun function.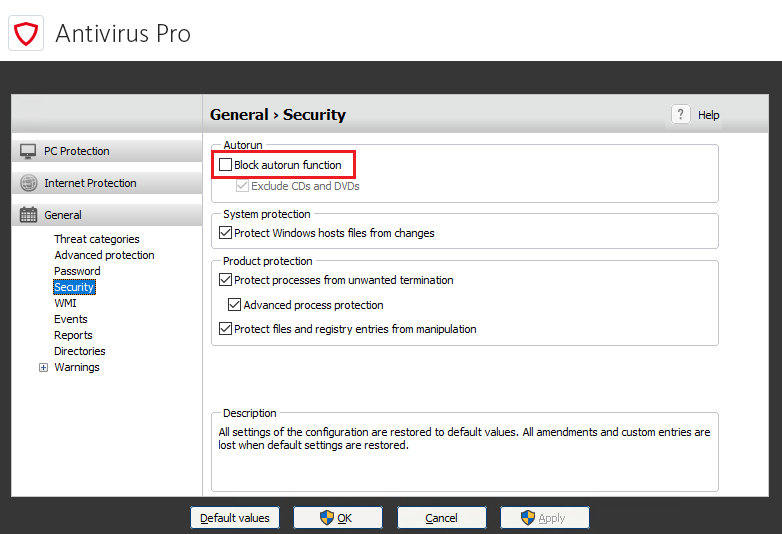 Click Apply and OK to save the changes.
Affected products
Avira Free Security Suite [Windows]
Avira Prime [Windows]
Avira Free Antivirus [Windows]
Avira Antivirus Pro [Windows]
Avira Internet Security [Windows]
Created : Friday, October 22, 2010
Last updated: Wednesday, September 12, 2018