Here's what you need to know
about Ransomware
How to stay safe
Be cautious of emails from unknown senders.
If in doubt, leave them out.
Keep your software updated.
This plugs vulnerabilities.
Use powerful security software.
This you already have, which prevents ransomware from infecting your PC.
Back up your files regularly.
An additional but important precaution, which ensures you can just wipe your disk and restore all your data from your backup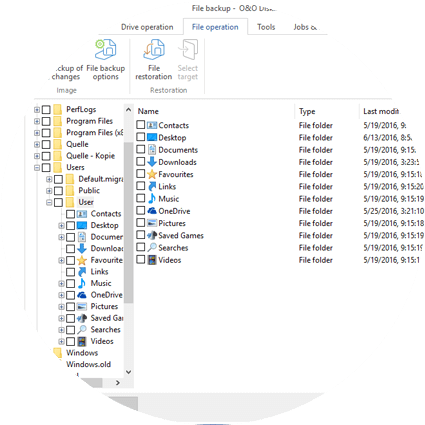 Your all-in-one backup solution
This backup software is the safest and easiest way to avoid losing important personal files! Simple steps help you set up your automatic backups with ease. After that, everything syncs to back up your files automatically. And you can quickly restore all your important data, even onto different hardware.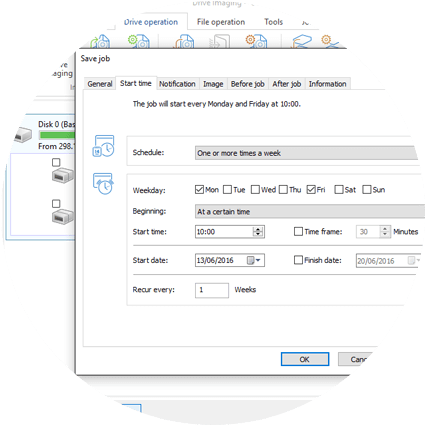 Intelligent and simple
O&O DiskImage enables you to backup an entire computer, system and hard drives, or just individual files and folders. This not only protects irreplaceable files but also saves you the trouble of having to carry out a time-consuming new setup of your OS and programs. Set it to back up automatically, at time intervals of your choice.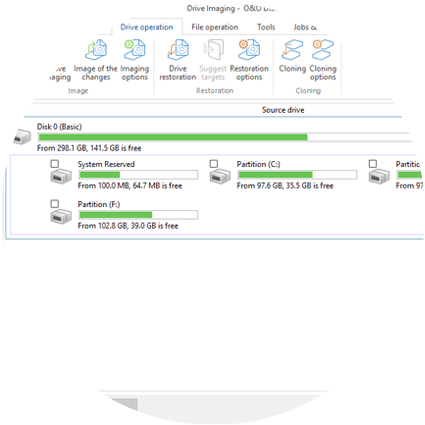 Be able to recover
your files. Always.
Recover all your files and memories, no matter what. You even have an image backup of your entire system: operating system, programs, email settings, and other preferences, if you need to load them to a new PC.
Product features
Back up an entire computer with the push of a button
Back up system and hard drives, clone drives, and entire disks
New file-based backup (twice as fast): back up and restore individual files and/or folders
Direct creation of VHDs
Monitoring and warning of security risks
Incremental/Differential backup: backs up only the changes
Easy restoral of files, folders, drives, and disks
System restore onto different hardware (M.I.R.)
Create a Windows Boot system directly from within the program, with driver integration
Plug-and-play: Selected files and folders are automatically backed up and synchronized