Friday, October 2, 2015
Avira cleans up in malware removal test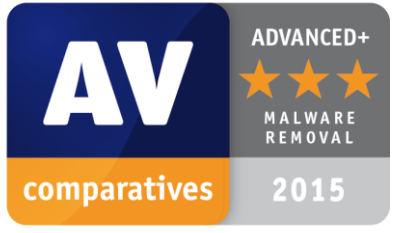 TETTNANG, Germany October 2, 2015 – When it comes to a malware infection, someone has to clean up the mess afterwards.
That's why Avira, the German security company, is so proud that its Avira Antivirus Pro won the top "Advanced +" rating in malware removal from independent testing authority AV Comparatives.
"The AV Comparatives test focuses on the real-user experience of cleaning away the mess of a malware infection, so we're quite pleased with the results," said Travis Witteveen, CEO of Avira. "Our Advanced+ rating shows the effort we've made in making Avira effective and simple to use – especially for our non-geek customers."
Independent researchers from AV Comparatives created an all-too-common test scenario. Starting with a clean computer, they infected it with a live sample of malware – then tried to install various antivirus software, to see how completely and easily the infection could be removed.
Each AV software was judged on two major areas: malware removal and user convenience. For malware removal, security providers were rated on how completely the malware was removed, with the highest scores going to the solution that left only negligible traces behind. For user convenience, the highest ratings were awarded if the malware mess could be cleaned away with the computer in normal operating mode – without requiring rebooting in Safe Mode, using a Rescue Disk, or contacting Support.
After successively running through a battery of 35 Trojans, backdoor malware, and worms, AV Comparatives totaled up the scores for each antivirus software. For Avira Antivirus Pro, the result was enough points to rank it in the highest "Advanced +" bracket.
"Top scores like this aren't pulled from a hat. They're the result of some tight collaboration within Avira between the Virus Lab and Product Development teams," said Mr. Witteveen. "Great teamwork, great results."
Links
About Avira
Avira protects people in the connected world – enabling everyone to manage, secure, and improve their digital lives. The Avira umbrella covers a portfolio of security and performance applications for Windows, Android, Mac, and iOS. In addition, the reach of our protective technologies extends through OEM partnerships. Our security solutions consistently achieve best-in-class results in independent tests for detection, performance, and usability. Avira is a privately-owned company that employs 500 people. Its headquarters are near Lake Constance, in Tettnang, Germany, and the company has additional offices in Romania, India, Singapore, China, Japan & the United States. A portion of Avira's sales support the Auerbach Foundation, which assists education, children, and families in need. For more information about Avira visit www.avira.com.