Wednesday, April 21, 2010
Antivirus updates: It's good to be confident, but it's best to be certain
Most users rely on their antivirus software to update itself automatically; Avira advises also using the system alert function to be absolutely certain that updates are being downloaded and installed.
Tettnang, 21 April 2010 – In response to the question posed by security expert Avira in December 2009 on the website www.free-av.com, almost 18,000 surfers shared insights into how they personally manage updates to their antivirus software. Survey results show that the majority of users are happy to trust their virus protection application to update automatically. Many respondents stated they had never actually checked that their antivirus software was up-to-date; a small minority told us they entrust system security to a third party. Of the 17,688 respondents, we also heard from users who prefer to manage updates manually and have therefore disabled automatic updates, and from users are generally happy to leave everything to their virus protection software, but occasionally also carry out a manual check.
In numbers: 37 percent (6,448) of respondents rely entirely on their virus protection program's automatic update feature. These users are confident that they have properly configured their software so that they will never have to check on its status again.
A further 17 percent (3,007) of surfers share a similar view: they trust that updates will take place automatically, but to be on the safe side, they also make regular checks to ensure that virus definitions really are up-to-date.
A further 20 percent (3,604) rely totally on their virus protection program without ever checking it, and claim that they never worry whether their virus definitions are up-to-date.
The biggest surprise for us from the survey results was that a quarter of respondents (4,384) prefer to take matters into their own hands and always perform manual virus definition updates. Perhaps this is a legacy of the old days when virus scanners required large amounts of computing capacity, and many people switched off automatic updates to reduce further system disruption.
However, the most important thing about reliable virus protection is that updates should take place as often as possible. That's why Avira recommends enabling the automatic update, while die-hard manual updaters should run the update function several times daily.
The remaining 1.4 percent (245) of respondents told us that they don't update their antivirus software at all, but that they leave this to a friend or acquaintance "who knows more about PCs".

For optimum protection, Avira recommends that all users should choose a security solution that can be relied on to protect against viruses, while also able to filter infected websites and prevent programs from gaining unauthorized access to the computer.

Users of Avira's free Avira AntiVir Personal – Free Antivirus are offered basic protection against viruses, worms and Trojans. Avira also offers more extensive protection packages: and in Version 10 of the Premium and AntiVir Professional versions, we have introduced an additional protective mechanism – ProActiv technology. This analyzes programs' behavior pattern to help determine whether or not they are malware. Users can then prevent the execution of a suspect program and immediately ward off any threat.
Avira AntiVir Premium ses the integrated WebGuard to filter out hazardous elements from the incoming data stream even before they reach the web browser, preventing these applets from exploiting vulnerabilities in order to slip malicious software on to a PC. The answer for all-round protection is Avira Premium Security Suite, as it supplements the features of Avira AntiVir Premium with a firewall, parental control feature, anti-spam function and a backup function. Avira products are "Made in Germany" and contain no product backdoors to allow data espionage.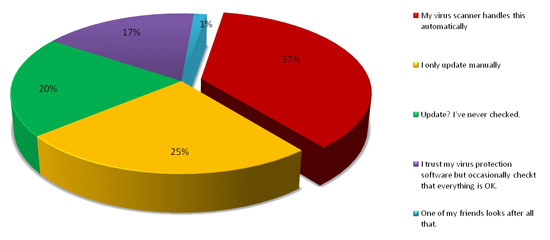 About Avira
Avira protects people in the connected world – enabling everyone to manage, secure, and improve their digital lives. The Avira umbrella covers a portfolio of security and performance applications for Windows, Android, Mac, and iOS. In addition, the reach of our protective technologies extends through OEM partnerships. Our security solutions consistently achieve best-in-class results in independent tests for detection, performance, and usability. Avira is a privately-owned company that employs 500 people. Its headquarters are near Lake Constance, in Tettnang, Germany, and the company has additional offices in Romania, India, Singapore, China, Japan & the United States. A portion of Avira's sales support the Auerbach Foundation, which assists education, children, and families in need. For more information about Avira visit www.avira.com.