Wednesday, June 2, 2010
One in ten surf without antivirus protection
Avira survey shows some users still not aware of danger from viruses; majority pay attention to virus alerts from their software, others use online-scanners to double-check
Tettnang, 2 June 2010 – IT security experts Avira asked 5,811 visitors to www.free-av.com in February how they react to an alert from their antivirus software. The results showed that users have very different reactions – their behavior ranges from indifference to panic. Moreover, the survey brought to light that almost every tenth surfer is still moving around the Internet without any kind of antivirus protection. On top of that, a quarter of antivirus users do not pay attention to their security software and just click the warning away. On the other side, most of the surfers with antivirus programs take care of the security of their PCs and remove the detected malware manually. Some other users first investigate the settings of the virus scanner and then leave the entire responsibility with it. A few users are cautious or unsure about their protection, so they either use a second virus scanner or ask their antivirus provider's support hotline for advice.
More specifically, nine percent (569) of the respondents admit that they would still surf the Internet without any kind of antivirus protection. In doing so, they allow cybercriminals to access their data and transactions. They also risk falling victims to spam, phishing or other malware, without even noticing. Somewhat better protected, but still unsafe, are 26 percent (1,517) of the respondents. They admit to closing the virus alerts right away, without any further concern. Unfortunately, not every virus scanner removes malware after the user closes the alert message. Avira security solutions display a summary of the malware detection and automatically block access to the suspicious files in order to avoid running infected files accidentally. A single click is all it takes to remove the malware with the "QuickRemoval" feature.
In the other corner, 41 percent (2,373) of the respondents take the matter seriously. They personally check which malware has been detected by the virus alert, then repair or remove infected files. A bit more relaxed, but no less responsible, are 13 percent (772) of the users; experts, who chose their antivirus carefully and configured it in a reliable way from the beginning so they do not have to check constantly whether everything is all right.
Only seven percent (411) of the surfers overreact when it comes to virus protection. After a virus alert, they submit their PC to another search by another scanner on the Internet to double-check their original virus protection alert. Three percent (169) even go so far as calling the hotline of their antivirus provider to ask for expert advice.
Avira provides users with a security solution that reliably protects against viruses and prevents unwanted access to the computer. Users of Avira AntiVir Personal – Free Antivirus are offered basic protection against viruses, worms and Trojans.
Avira AntiVir Premium offers more extensive protection. It removes malware even before it lands in the web browser to exploit security holes and sneak in malicious software. In Version 10, Avira has introduced additional protection– Avira AntiVir ProActiv technology. This analyzes programs' behavior patterns to help determine whether or not they are malware. With a single click, users can prevent the execution of suspicious programs and immediately ward off any threat.
The answer for all-round protection is Avira Premium Security Suite, as it supplements the features of Avira AntiVir Premium with a firewall, parental control feature, anti-spam function and a backup function. Avira products are "Made in Germany" and contain no product backdoors to allow data espionage.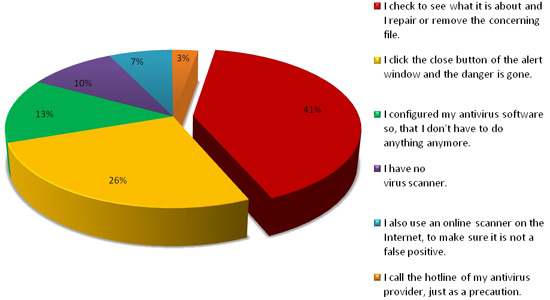 About Avira
Avira protects people in the connected world – enabling everyone to manage, secure, and improve their digital lives. The Avira umbrella covers a portfolio of security and performance applications for Windows, Android, Mac, and iOS. In addition, the reach of our protective technologies extends through OEM partnerships. Our security solutions consistently achieve best-in-class results in independent tests for detection, performance, and usability. Avira is a privately-owned company that employs 500 people. Its headquarters are near Lake Constance, in Tettnang, Germany, and the company has additional offices in Romania, India, Singapore, China, Japan & the United States. A portion of Avira's sales support the Auerbach Foundation, which assists education, children, and families in need. For more information about Avira visit www.avira.com.