Monday, July 9, 2018
Avira Password Manager gets updated for stronger account security
Tettnang, Germany, July 9th, 2018 - Avira is pleased to launch an enhanced version of Avira Password Manager; its note encryption, improved password strength indicator, cloud-enhanced accessibility, and a new friendly UI make personal account security stronger and more accessible to the user.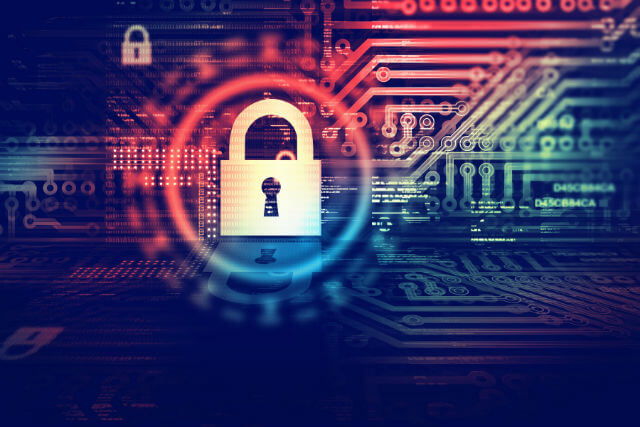 The danger of insecure data and hacked passwords falling into the wrong hands is real. Global studies indicate that the top two activities performed over public, unsecured Wi-Fi networks are logging in to personal email accounts (59%), and logging in to social media accounts (56%)1). These activities enable the users' data to be easily read and accounts hacked. The danger is even higher, as an IBM survey2) found that 42% and 41% of people in age groups of 18-24 and 25-34, respectively, used the same passwords across all of their accounts. It is a conundrum: on one hand, people should have a secure password for each individual account, but on the other hand, it is difficult to remember multiple passwords. To answer users' security needs, Avira launched an enhanced Password Manager solution.
"Our strategy with Avira Password Manager is similar to that of our flagship Antivirus and Phantom VPN products: protect users in the connected world and make their lives more secure and easier at the same time. We do this by providing solutions that answer their complex and various needs, while also responding to the increasing threats on the global landscape," said Travis Witteveen, Avira CEO.
As a cloud-based-solution, Avira Password Manager is available everywhere, regardless of device or location, thanks to its mobile app, web dashboard, and browser extension. The users only need to remember one Master Password; from this point on, Avira Password Manager does the hard work, collecting the users' existing passwords or generating new, unique, and unhackable passwords. In doing so, it alleviates the risk of using weak passwords for all accounts and logins, as well as the struggle to remember or to reset the forgotten ones. Over a year, users logged in to Avira Password Manager around 14 million times. During a typical month, they save, import, or create an additional 125,000 new passwords.3)
Avira Password Manager benefits overview
Safe storage and control over passwords and notes – Secure, one-place management for all passwords as well as personal notes added to passwords or stand-alone notes.
Password Generator – Generates strong and unhackable passwords for all accounts the users associate with Avira Password Manager and stores them instantly. The Generator also shows password strength by indicating the time needed to hack the password.
Master Password – Keeps the data secure with a user-selected Master Password. This is the only password that users will ever need to remember.
Browser extension – Allows easy navigation in between accounts, as well as auto-fill of login credentials.
Advanced encryption – Top-of-the-line, 256-bit encryption is used throughout Avira Password Manager.
Automatic sync – Any individual changes to passwords and notes are automatically synced across all devices that have Avira Password Manager installed.
Compatibility with the modern device portfolio – Operates across most devices and operating systems including Android, Apple's iOS and macOS, and Windows. A special keyboard was added to the iOS mobile app to enable form filling for websites.
Cloud solution - Available for all devices that users may have: PC, notebook, tablet, smartphone—no matter where the users are.
Import/Export of passwords – Allows the import of passwords from other applications or browsers into Avira Password Manager. Furthermore, passwords can be exported to a CSV file.
"Avira Password Manager is visually simple, intuitive to use, and applies across an entire device portfolio," Tim Gaiser, Director of Avira's Identity Protection Unit, said. "The users only need to remember one Master Password, then the solution enables them to seamlessly access and synchronize all account passwords and notes between their devices—regardless of their type or operating systems, or user's location. We completely redesigned the look and feel of the web dashboard and our mobile apps to make the user interface more appealing and more intuitive."
Availability and price
Avira Password Manager is a free solution from Avira, available at: https://www.avira.com/en/avira-password-manager
1) Statista global data from 2017
2) IBM Security: Future of Identity Study, 2018
3) Avira Password Manager data collected between April 2017 – April 2018
About Avira
Avira protects people in the connected world – enabling everyone to manage, secure, and improve their digital lives. The Avira umbrella covers a portfolio of security and performance applications for Windows, Android, Mac, and iOS. In addition, the reach of our protective technologies extends through OEM partnerships. Our security solutions consistently achieve best-in-class results in independent tests for detection, performance, and usability. Avira is a privately-owned company that employs 500 people. Its headquarters are near Lake Constance, in Tettnang, Germany, and the company has additional offices in Romania, India, Singapore, China, Japan & the United States. A portion of Avira's sales support the Auerbach Foundation, which assists education, children, and families in need. For more information about Avira visit www.avira.com.