It could happen to anyone.
Secure your data today.
Protect yourself against data loss with the backup solution from O&O DiskImage.
Create encrypted backups with just one click
Includes a lifetime subscription
29.95 € instead of 49.00 €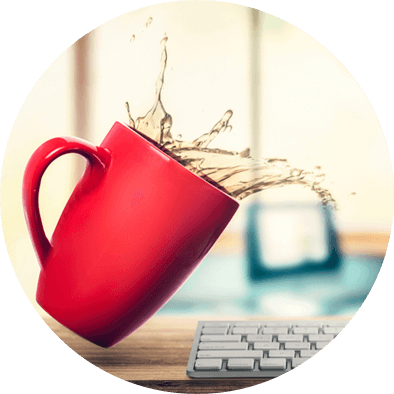 Mishaps happen – With the one click backups, you're prepared.
It has never been so easy to protect valuable data from loss, accidents, or ransomware.
Backup your data with ease – no tech knowledge required
All changes are immediately synchronized
Recover your data within minutes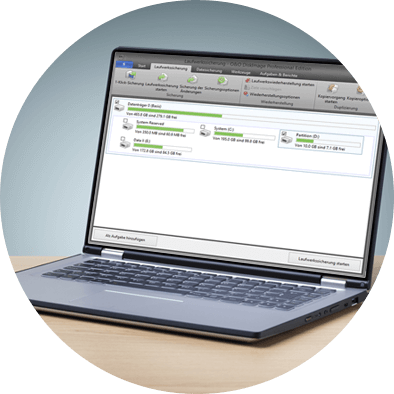 As flexible and versatile as your digital life
Which data do you want to backup? With O&O DiskImage, you have options.
Backup your entire PC, hard drives, or just individual folders
Backup your personal Windows settings
Backup your data to external storage media or the cloud
Product features
Backup an entire computer with the push of a button
Backup system and hard drives, clone drives and entire disks
Brand new file-based backup: now twice as fast as ever before – backup and restore individual files and/or folders
Direct creation of Virtual Hard Drives (VHDs)
Monitoring and warning of security risks
Incremental/differential backup: back up only the changes
Easily restore files, folders, drives and disks
System restore onto different hardware (M.I.R.)
Create a Windows Boot system directly from within the program with driver integration
Plug-and-play: Selected files and folders are automatically backed up and synchronized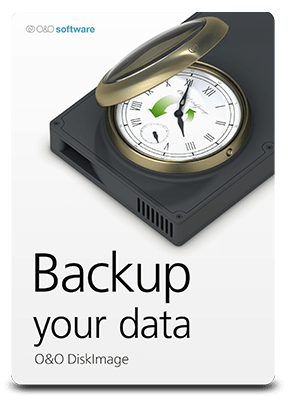 Pay once and
never lose data again.
No yearly subscription or hidden costs: For O&O DiskImage Pro, you pay only the one-time purchase price.
Secure my data & save
$49.95 Only $29.95
1 Windows PC / Lifetime subscription