Clients/Servers
Small Business
Managed Services
Gateways
Management Tools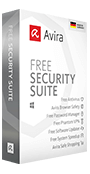 Avira Free Security Suite
Free Antivirus 2019 included!
Our security bundle for Mac protects your data from malware, shields your privacy with a free VPN, and secures your online searches. Go beyond antivirus with Avira Free Security Suite: it not only blocks malware but also anonymizes your browsing (VPN), hinders consumer surveillance (browser extension), wipes your online traces (tune-up tools), and includes the all-new Avira protected Opera browser with built-in security and privacy tools. Plus, you'll be the first to get new security services – for free – as soon as they launch.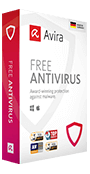 Avira Free Antivirus for Windows
Avira Free Antivirus 2019 offers you award-winning protection against malware. Easy to install and even easier to use, our 2018 edition includes a new user interface and next-gen AI technology, which protects you in real time against emerging threats. As part of the security package, you'll also benefit from the all-new Avira protected Opera browser with built-in security and privacy tools.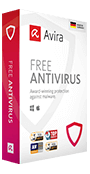 Avira Free Antivirus for Mac
Avira Free Antivirus for Mac packs award-winning malware detection into a smart application that almost never needs your attention. Just install it and continue to enjoy your Mac, free of viruses and free of antivirus hassles too.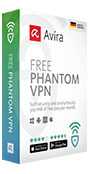 Avira Free Phantom VPN
Browse the web anonymously with Avira Phantom VPN. Encrypts your connection via a VPN proxy server, hides your IP address and bypasses geo-restrictions. Available for Windows, Android, Mac, and iOS.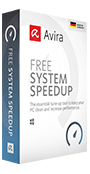 Avira Optimizer for macOS
Avira Free System Speedup
In just one minute, you can cut loose all the accumulated runaway processes, bad registry entries and files lost in limbo that are bogging down your computer. Unleash the potential of your PC; optimize the use of your programs and files to recover your PC's lost speed.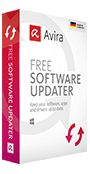 Avira Free Software Updater
Avira Software Updater is the easiest way to keep your software up to date and automatically patched against security vulnerabilities. It covers over 150 applications for Windows, identifies the outdated ones and silently installs the latest versions for you.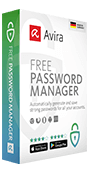 Avira Password Manager
With just one master password to remember, you can now easily generate and securely store unique and complex passwords for all your accounts. For Chrome, Firefox, Opera, Android, and iOS.

Avira Antivirus Security
There's nothing like a missing smartphone to make you feel lost. Use our free app to shield your data and track down your phone.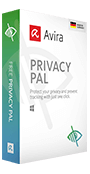 Avira Privacy Pal
Meet your personal assistant that solves over 200 privacy issues in just 1 click, stops others tracking you online, and helps you manage complex Windows privacy settings with ease. Simplify and sort out your privacy once and for all.