Compare our security solutions
Enhance your digital life with versatile packages combining online protection, firewall management, performance tools, and a VPN.
Antivirus Protection
Securely shop, surf, and bank
Anti-ransomware
new!
Prevents ransomware from encrypting your data.
Device control
new!
Gives you control over which USB devices can connect.
Real-time protection
#1 in detection of malware and PUA
Secure surfing
Blocks phishing and infected sites
Data and identity protection
Secures your banking and shopping
Secure home network
Beats hackers and botnets
Smart technologies
Gives you top A.I., repair, and self-defense
Firewall Manager
Get more firewall power and control
Enhanced control
Helps you easily manage your advanced capabilities
Firewall optimizer
Fixes firewall settings with one click
Intuitive control panel
Lets you easily enable/disable features
App overview
Shows which programs have rules, and which need some
Rules management
Auto-creates rules for all your apps
Activity report
Shows you what your firewall is blocking
PC speed & tune-up tools
Rediscover what a fast PC feels like
Faster PC
Accelerates startups and reduces time lags
Peak performance
Optimizes processes and deep-cleans your PC
Extra space and memory
Removes junk files and frees up live memory
Data privacy
Cleans your browser data and shreds files permanently
Longer battery life
Disables unnecessary services to save power
File encryption
Password-protect your confidential files
Virtual Private Network (VPN)
Surf privately, without geo-restrictions
Encrypted traffic
Secures your communications
Secure WiFi
Protects you on public hotspots
Anonymized activities
Masks your IP address
Open web
Bypasses geo-restricted content
Multi-device
Available for Windows, Android, Mac, and iOS
Fail-safe
Blocks Internet traffic if VPN connection drops
Want even more than Avira Total Security Suite?
Our new subscription service, Avira Prime, offers full flexibility.
Introducing Avira Prime
Enjoy convenient access to all our premium services, with zero obligation
You will have our premium services across your devices and pay a flat monthly rate that you can cancel at any time. All-new premium services will be included automatically. Learn more >
Or select any standalone premium solution
Software available for Windows, Android, Mac, or iOS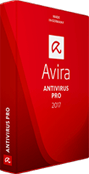 Multi-award winning security for your identity, wallet, and private data, with a license that runs on both Windows and Mac OS.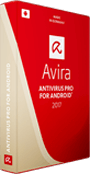 Locate your "lost" Android device – and protect your photos, conversations, and other private data stored on it. Runs on Android.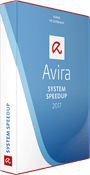 Discover what a fast, smooth-running PC feels like. Avira System Speedup helps you get your stuff done quicker.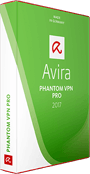 Secure your connection, anonymize your activities, and free up the whole web. Available for Windows, Android, Mac, and iOS.

Automatically patches your security vulnerabilities across 120 software programs. For Windows.