Name

TR/Decep

Entdeckt am

19.03.2017

Typ

Malware

Auswirkung

Betriebssystem

Windows
Bleiben Sie vor allen Bedrohungen geschützt - mit Avira Free Antivirus.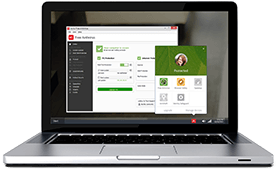 Kostenlos downloaden
The term 'TR/Decept' denotes an application that is violated the criteria by the AppEsteem Corporation. The list is located at: https://customer.appesteem.com/deceptors/ These applications are hurting our own guidelines as well. For additional infos, please visit https://customer.appesteem.com/deceptors/.
Warum soll ich eine verdächtige Datei schicken?
Wenn Sie auf eine verdächtige Datei oder Webseite gestoßen sind, die sich nicht unserer Datenbank befindet, dann analysieren wir diese und untersuchen, ob sie bösartig ist oder nicht. Unsere Ergebnisse werden dann für Millionen unserer User mit deren nächstem Update ihrer Virus Datenbank veröffentlicht. Wenn Sie Avira nutzen, erhalten Sie dieses Update auch. Sie haben Avira noch nicht? Holen Sie es sich auf unserer Homepage.