Avira messages can not be closed
---
Note:
This Problem was fixed with Service Pack 0, released in May 2012. Please check, if your Avira product is up to data and perform a product update if necessary.
In case, this problem persists, please contact our Support team referencing to article Id: 1076.
---
With very high adjusted security policies of the system it can happen that the displayed Avira messages can not be closed because the "Close" button is deactivated.



To change the explained behaviour do the following adjustment on your system:
Click Start → Run , type regedit, and then click OK
Expand the following registry subkey
HKEY_CURRENT_USER\Software\Microsoft\Windows\CurrentVersion\Internet Settings\Zones
Delete the extra (parasite) zone from the Zones subkey
Note: The parasite zone is a pseudo-graphic number listed before zone number 0. The pseudo-graphic number looks like a miniature upper case "L"
Close the registry editor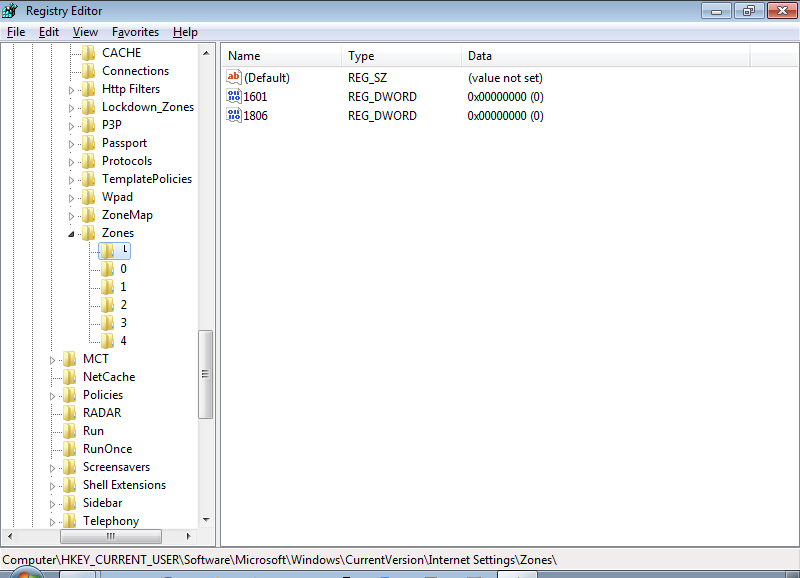 Alternatively you can use the Microsoft Fix it 50618 programme to correct the security policies of the system automatically:

http://support.microsoft.com/kb/2506343/en-us#FixItForMeAlways
Produits concernés
Avira Free Antivirus [Windows]
Avira Antivirus Premium 2013 [Windows]
Avira Internet Security [Windows]
Créé le : vendredi 14 octobre 2011
Dernière MAJ: lundi 16 février 2015