Avira Free Android Security: How to get information about blocked events
You will find information about all blocked events (Calls and SMS) in the tab Blocked events.
Start the Avira Free Android Security App
Go to Blacklist
Go to tab Blocked events
Click on each event to get more details about it
In case there are too many events you can also filter by day and option type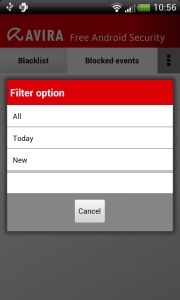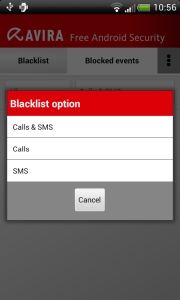 Affected products
Avira Free Android Security [Not relevant]
Created : Monday, September 10, 2012
Last updated: Wednesday, October 24, 2012

Most popular
Data protection and antispam for networks of up to 100 users
Centrally managed antivirus for workstations and file servers
Fast, flexible security for desktops and laptops
.
.
.
.