Installation does not start automatically after activation code has been entered
Occasionally it may happen that the installation will not continue automatically after the activation code has been entered.
In this case the installation may be performed manually.
Avira also recommends disabling Windows Defender prior to the installation (only available in Windows 7 and Windows Vista):

To access the configuration click on Start and then enter "defender" in the search window. Then, click on "Windows Defender".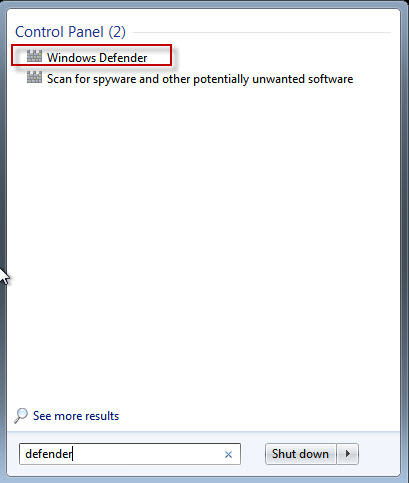 In the menu of the "Windows Defender" select Tools > Options. Remove the check mark from "Automatically scan my computer".
Click on administrator below on the left and uncheck "use this program". In Windows Vista you can scroll down and uncheck "Use Windows Defender".
Confirm the changes by clicking on Save and then by clicking on Close in the next window.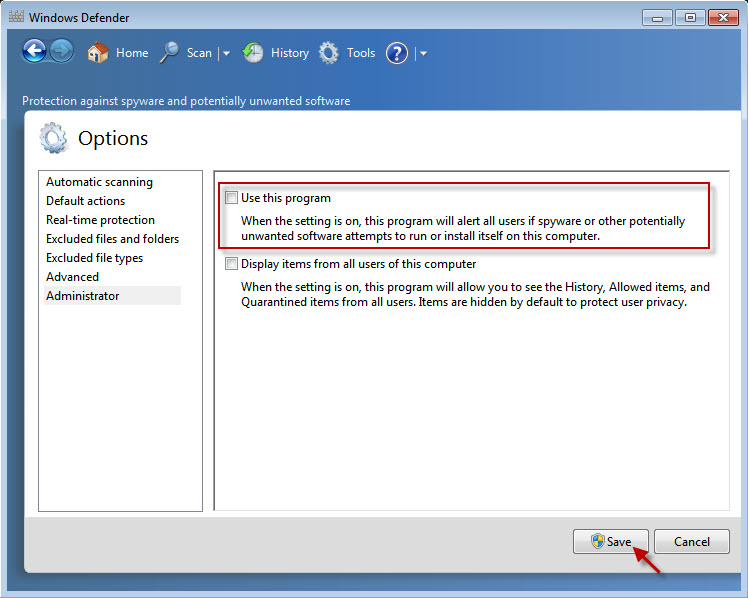 Now, please proceed as follows for a manual installation:
If you have not already done so, you can download the newest version of your Avira product:

Avira Antivirus Premium 2012
Avira Internet Security 2012
Avira Free Antivirus
Execute the setup file that you just have downloaded with a double-click. Follow further instructions.
Follow further instructions.
As you reach the license wizard, enter the activation code and then click on Next. In the following window, please enter your personal data and confirm it with Next as well.



If that query did not appear after you have entered the activation code, proceed as follows after the installation:

Start the Avira Control Center with a double-click. In the main menu, click on "Help" and then "License Management" on the top right.


In the next dialog, please enter your activation code in the field "Activate Product" and confirm it with Next.
Enter your information and then click on OK.
The installation should be complete now and your Avira product fully functionable.
However, if this procedure does not work and you still need help, then please contact Support, quoting the number of this KB-article (in this case 1089).
Affected products
Avira Free Antivirus [Windows]
Avira Antivirus Premium 2013 [Windows]
Avira Internet Security [Windows]
Created : Wednesday, October 19, 2011
Last updated: Friday, December 23, 2011