Does the license of Avira paid products renew itself automatically?
No. When you buy an Avira software, it comes with a limited license period, of 1 to 3 years. In order to renew the license, open the main window of the Avira software. In the overview of the main menu you can purchase a new license by clicking the link Renew .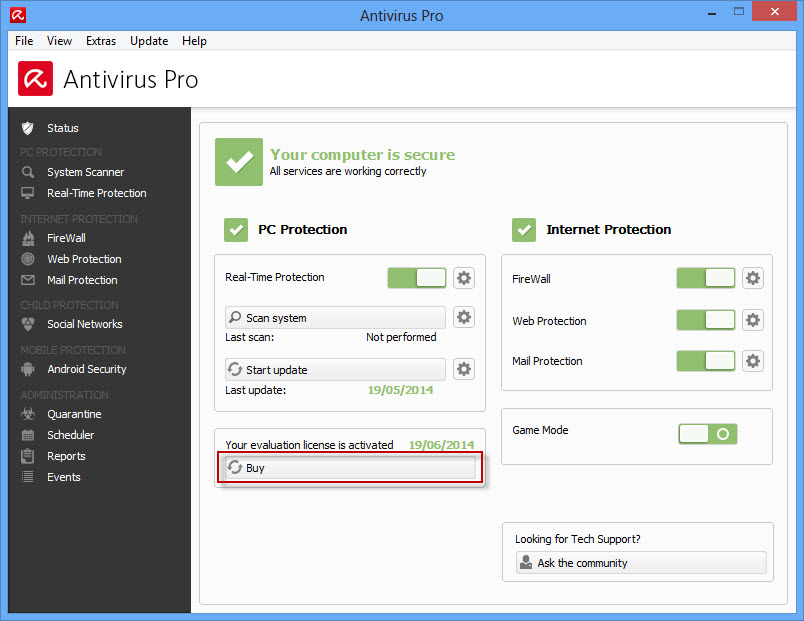 You will receive reminder emails and pop-up notifications with the remaining days of your license.
Affected products
Avira Professional Security [Windows]
Avira Antivirus Premium 2013 [Windows]
Avira Antivirus Pro [Windows]
Avira Internet Security [Windows]
Avira Professional Security, Version 2012 [Windows]
Avira Antivirus Premium, Version 2012 [Windows]
Avira Internet Security, Version 2012 [Windows]
Avira Internet Security Suite [Windows]
Avira Ultimate Protection Suite [Windows]
Created : Wednesday, March 14, 2007
Last updated: Monday, June 23, 2014