What is the difference between Avira Antivirus Premium and Avira Internet Security?
Avira Internet Security contains all features of Avira Antivirus Premium, plus a Spam filter, the Avira FireWall, AntiBot and the Backup feature. For more details, please refer to the product description on our website.
Starting with the Avira product version 2013 release, Avira Internet Security has renamed the feature Child Protection to Safe Browsing. With this feature, you can still protect your children from improper web contents.
To activate Safe Browsing, click on the switch in the main menu. Alternatively you can open the menu Extras → Configuration → Child Protection → Safe Browsing → Enable Safe Browsing and assign a Role to the User you want to protect.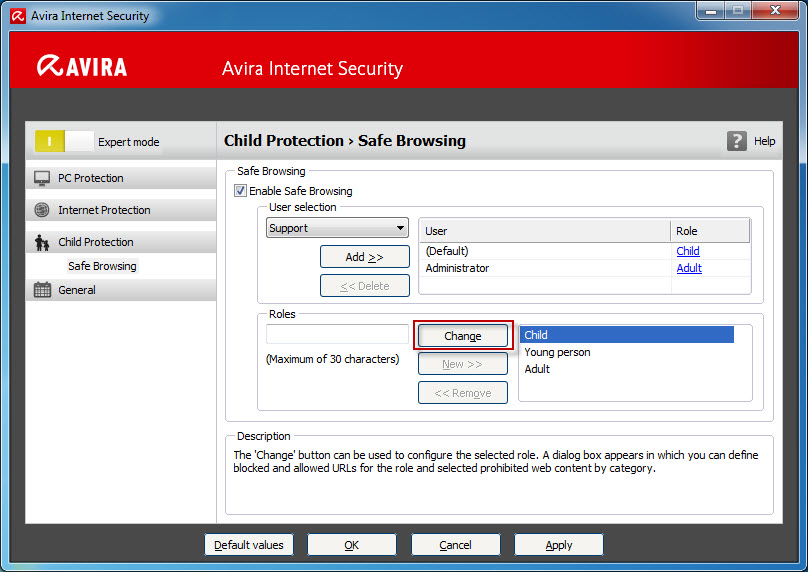 There are three predefined roles: Child, Young person, Adult. Each of them has a set of rules, which you can adjust as needed (only in Expert mode).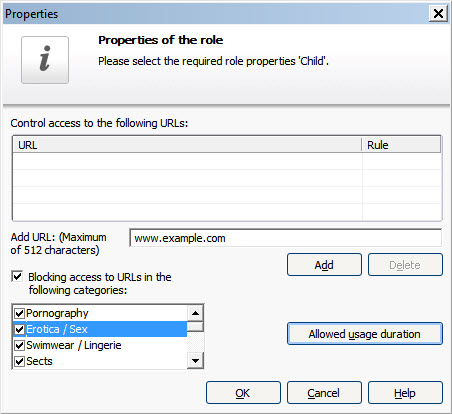 Untrusted websites, classified into certain categories, are blocked based on the daily updated URL filter list. You can also add URLs, which you specifically want to be blocked or allowed.
Affected products
Avira Antivirus Premium 2013 [Windows]
Avira Internet Security [Windows]
Created : Friday, April 13, 2007
Last updated: Tuesday, June 11, 2013