How to add more currencies to PayPal account?
New currency balances can be added in the PayPal account. The benefit is to accept payment in other currencies and thus avoiding currency exchanges.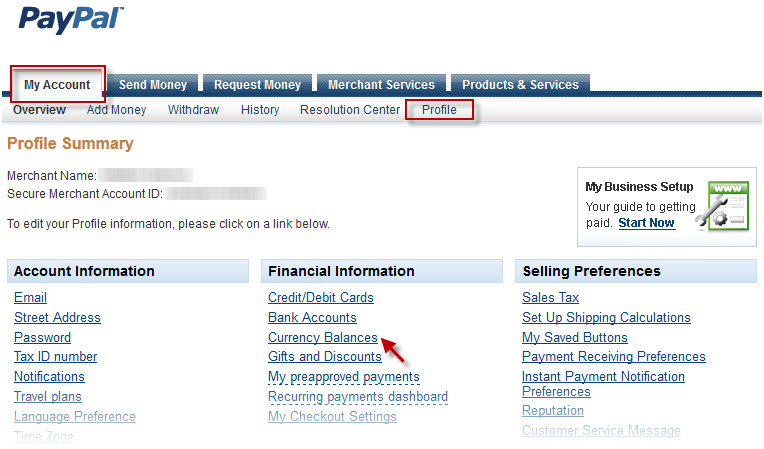 To add a new currency, the following steps are required:
Log into the PayPal account
Under My Account section, click on Profile link
Under the column "Financial Information", click on Currency Balances
Click on Add currency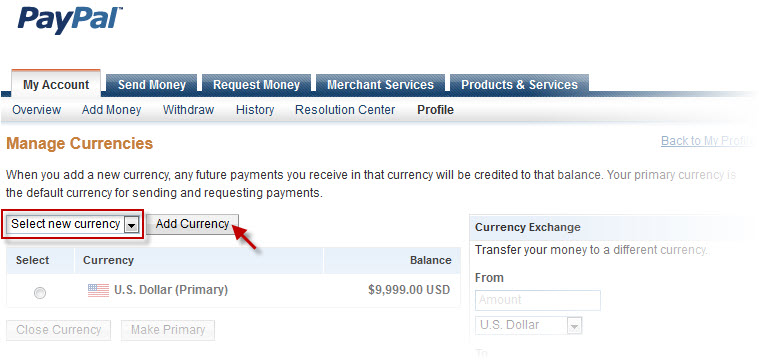 Affected products
Experts Market [Not relevant]
Created : Friday, September 14, 2012
Last updated: Friday, October 5, 2012

Most popular
Data protection and antispam for networks of up to 100 users
Centrally managed antivirus for workstations and file servers
Fast, flexible security for desktops and laptops
.
.
.
.