How to manage the profile attributes?
You can manage your profile after you logged into the Avira PartnerNet. There you will find a navigation item called Experts. In this tab you can manage your Chat, Profile, Services, Quotations and Messages.
Manage your profile
Here you can edit all your personal details, like
Profile picture
Address (country, state, city)
Contact details (Email address, telephone number, website, languages etc.)
General information (headline, about you)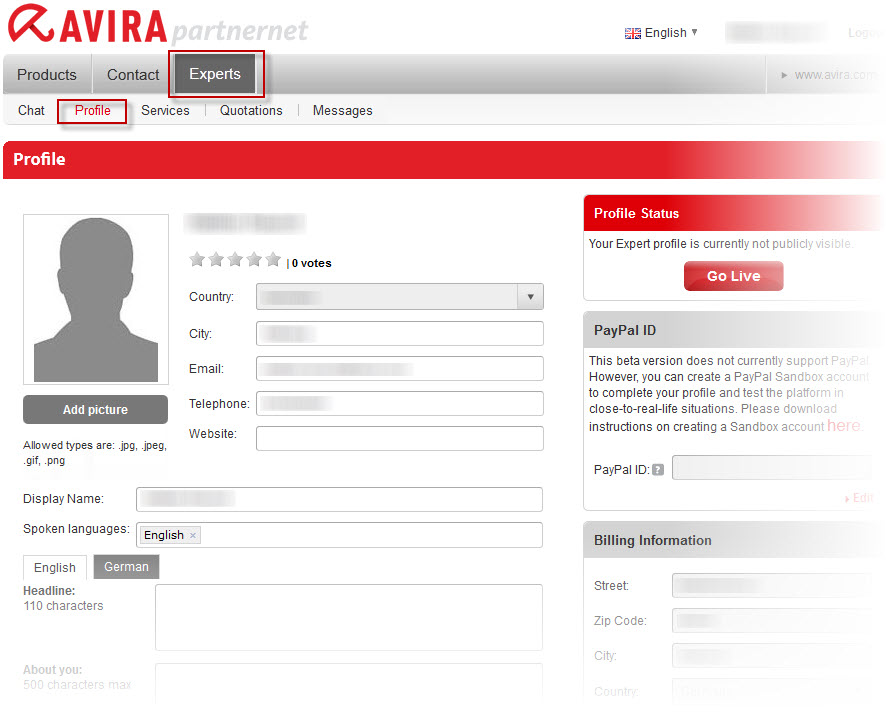 Furthermore, you can change your profile status, set your PayPal Id, update your billing information and check your profile statistics.
Manage your services
In this tab you can enter all the information about the services you want to offer:
Pricing information (will be shown in your profile)
Services (short list about your IT expertise)
Detailed description of your expertise
Keywords (keywords are used for the search logic)
Supported operating systems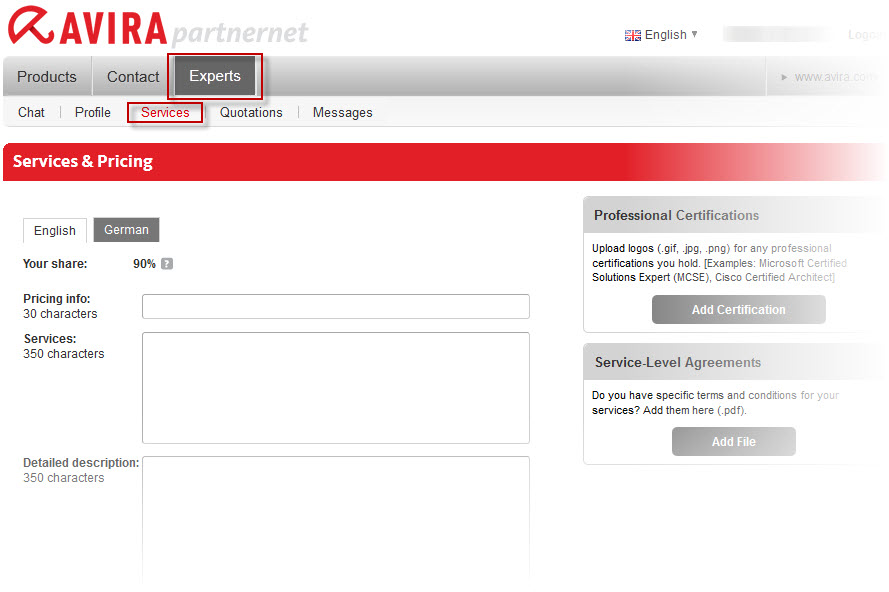 Furthermore, you can also upload some certification images you hold. In case you have specific terms and conditions for your services, just upload them as PDF.
Purchases, Quotations and Invoices History
With the tab Quotations, you can check the history of your transactions with your end customers, the history of quotations and the list of invoices that might have resulted between you and Avira.

View Customer Messages and Chat History
Here you can check for all messages from customers, who sent you an offline message. Furthermore, you will find the history of every chat you had with your customers.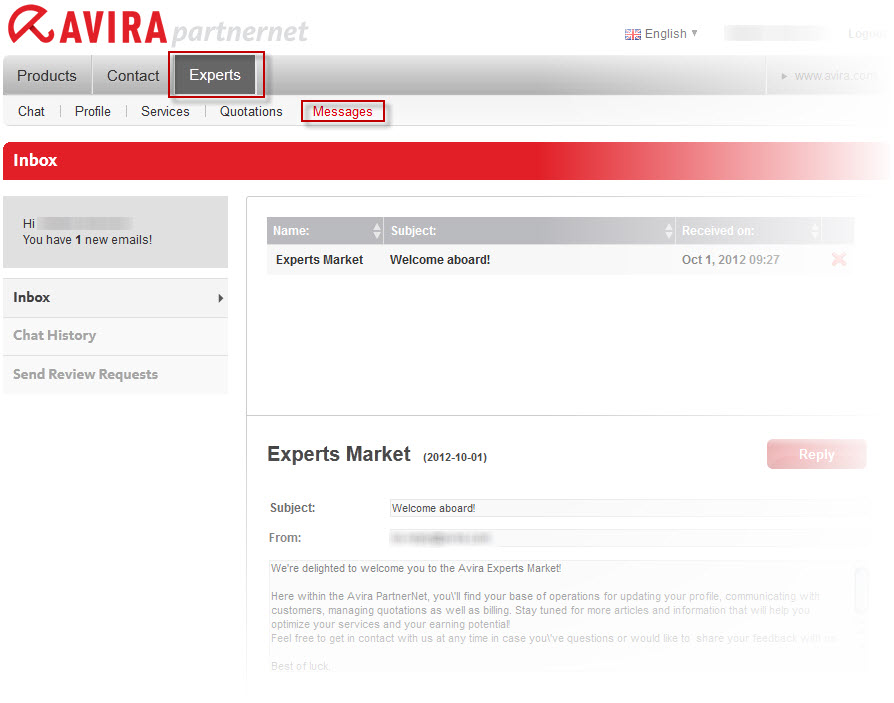 Affected products
Experts Market [Not relevant]
Created : Friday, September 14, 2012
Last updated: Friday, October 5, 2012