VMware connection is blocked, when Firewall is active
When installing Avira AntiVir Firewall, VMware connections are blocked by default. To allow these connections, create an adapter rule for VMware in the Firewall:
Open AntiVir and go to Extras - Configuration
Activate the Expert mode
Click Firewall - Adapter rules - Default
Press Add rule and select Allow VMWARE connections
Press OK to save and activate the rule.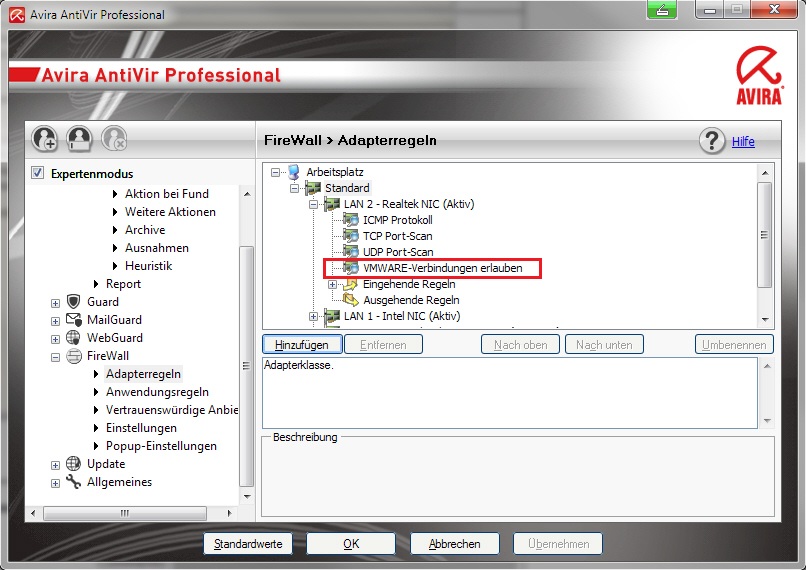 Affected products
Avira AntiVir Professional, Version 10 [Windows]
Created : Wednesday, March 17, 2010
Last updated: Tuesday, October 11, 2011

Most popular
Data protection and antispam for networks of up to 100 users
Centrally managed antivirus for workstations and file servers
Fast, flexible security for desktops and laptops
.
.
.
.