How do I enable the FireWall in Avira Professional Security?
When installing the product Avira Professional Security the FireWall module will not be installed by default. If you want to install subsequently the module you need to perform a change installation of the product.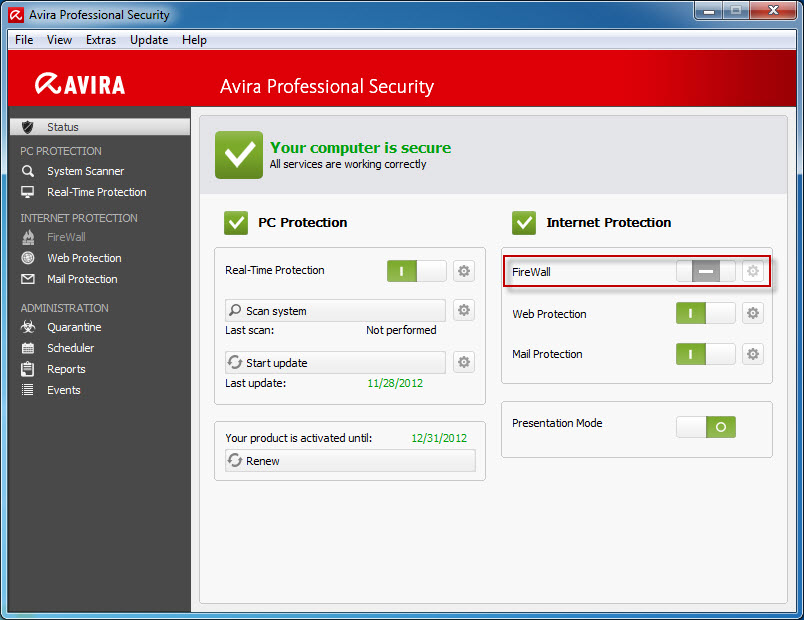 To do this, you have to adjust your computer's settings: Start → Control Panel → Programs → Programs and Features.
Click with the right mouse button on Avira Professional Security and select Change.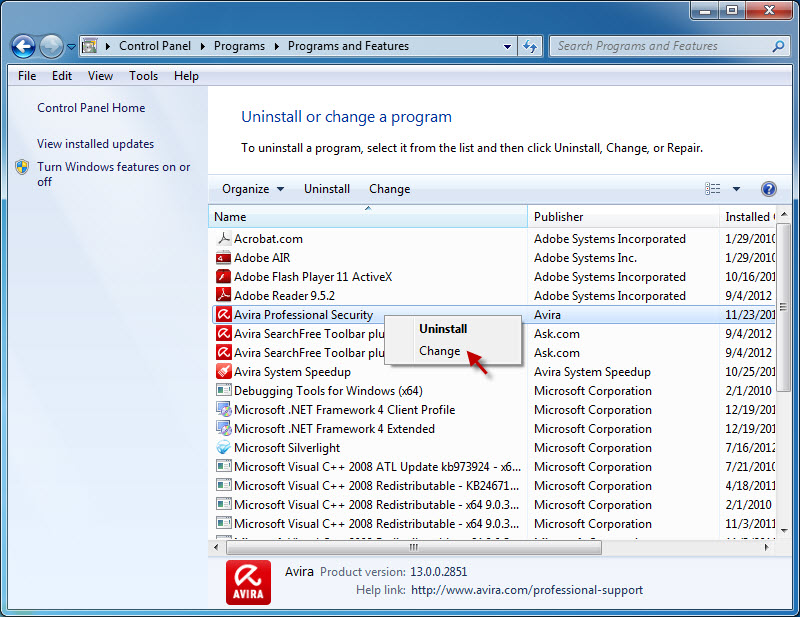 In the next window of the setup maintenance program leave the selected "Modify" option as it is and click on Next.
Thereafter, click the checkbox for the "FireWall" component and click Next to get the module activated.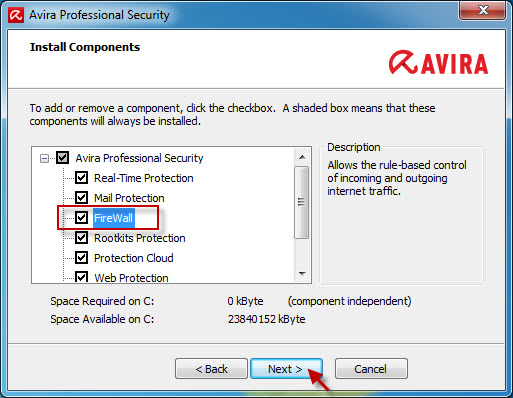 The setup performs the requested operation and updates your settings. Restart the system to use the new functionality.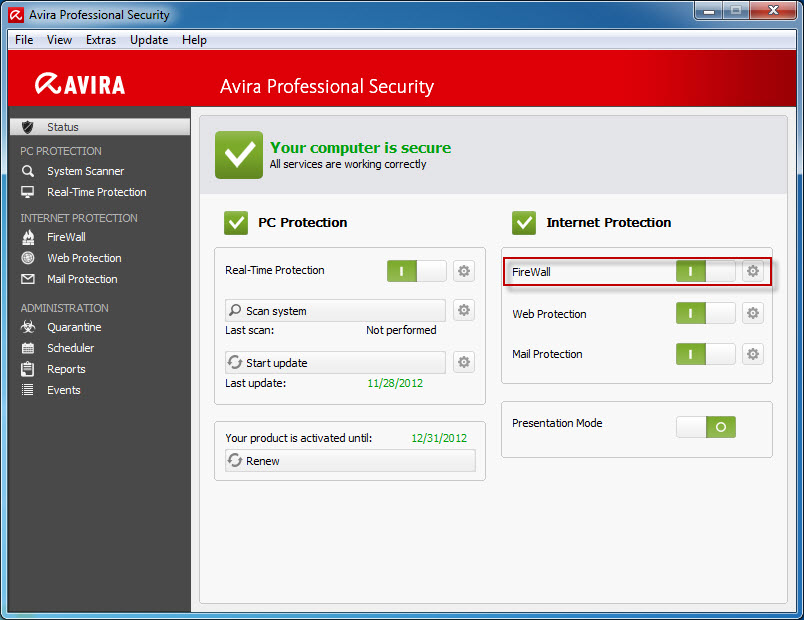 Affected products
Avira Professional Security, Version 2013 [Windows]
Created : Wednesday, November 28, 2012
Last updated: Thursday, March 7, 2013

Most popular
Data protection and antispam for networks of up to 100 users
Centrally managed antivirus for workstations and file servers
Fast, flexible security for desktops and laptops
.
.
.
.