IPv6 for Mail Protection and Web Protection is deactivated by default
Avira Internet Security and Avira Professional Security support the Internet protocol IPv6, which is available with Windows 7 and Vista.
Important note:
It is possible that server requests come across routers that only support the old Internet protocol IPv4. This might cause that no connection is established. If this is the case, you should deactivate the option Enable IPv6 support again.
This is why IPv6 is deactivated by default. To activate it, choose Extras → Configuration in the main console.
In the Configuration window with activated Expert mode go to Internet Protection and then select Web Protection or Mail Protection respectively.
Here you will find a checkbox Enable IPv6 support that will activate IPv6 (see screenshots).
Web Protection: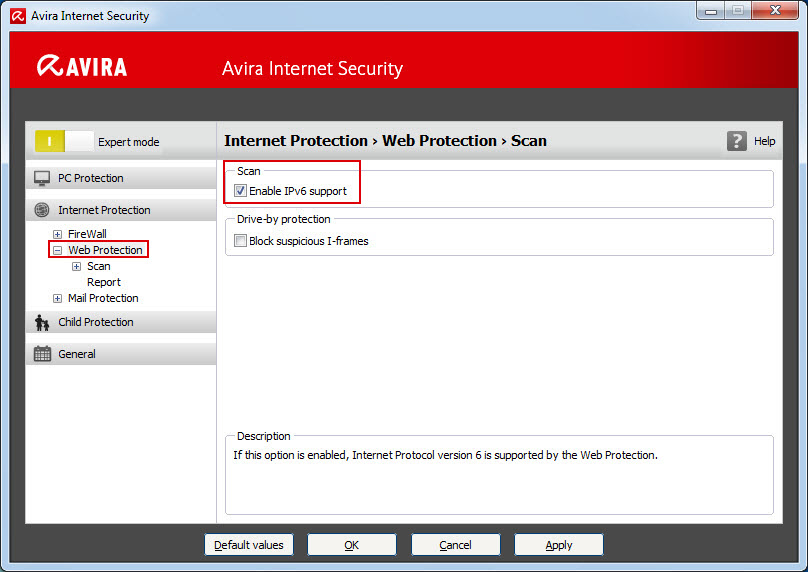 Mail Protection: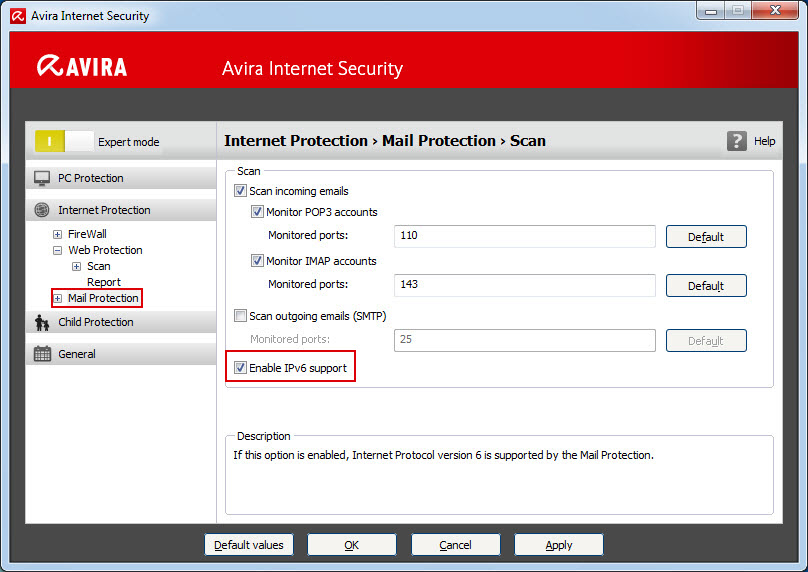 In case you are missing the Avira option "Enable IPv6 support" on your Windows 8 operating system, please see our KB-article for more information.
Affected products
Avira Professional Security [Windows]
Avira Internet Security [Windows]
Avira Professional Security, Version 2012 [Windows]
Avira Internet Security, Version 2012 [Windows]
Created : Friday, September 30, 2011
Last updated: Monday, July 15, 2013