Innovations in SP2 for AV10
Advanced process protection
For better self-protection of AntiVir, the advanced process protection is enabled by default.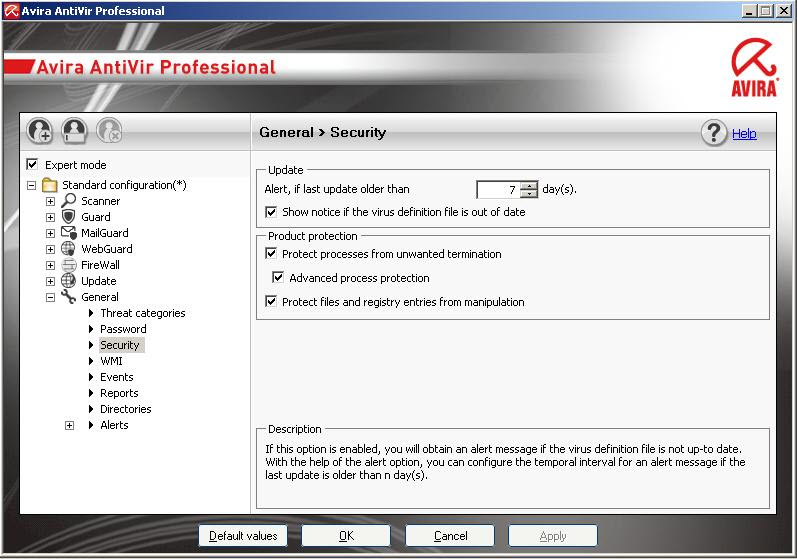 Note
The enhanced process protection will also be activated by default in case of an update to SP2 if it has not been configured before or if the dialog General → Security has been opened at least once before.
Updater.exe signature
The AntiVir updater now has a correct VeriSign signature: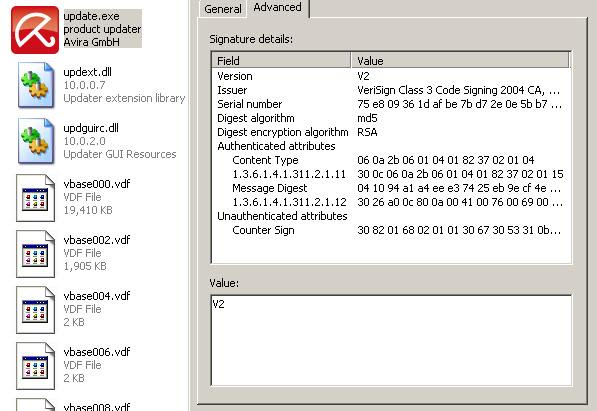 New firewall signatures
New trusted vendors have been added to the firewall's database:
AVM Computersysteme Vertriebs GmbH
Opera Software ASA
Apple Inc.
DigitalPersona, Inc.
Hewlett-Packard Co.
Rare Ideas, LLC
TeamViewer GmbH
Oracle Corporation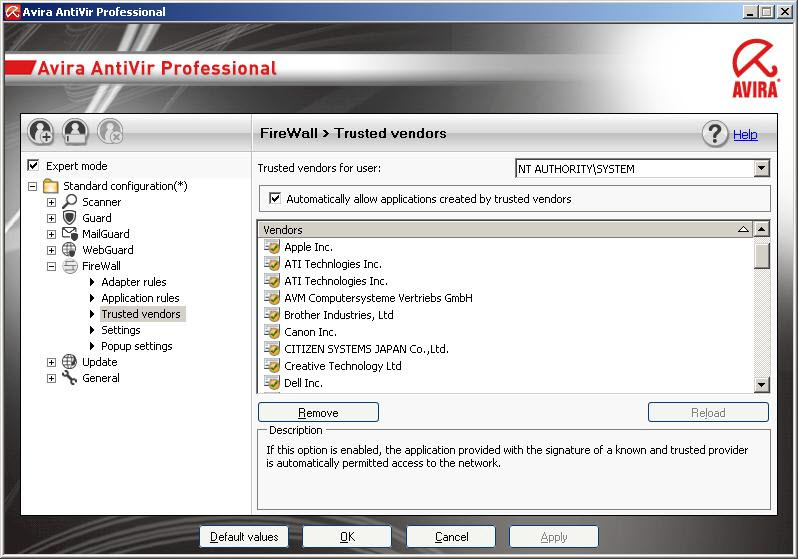 System restore
By default no system restore point will be set anymore during installation.
WebGuard
For all products containing WebGuard functionality, a new WebGuard blocking page is integrated which is clearer and easier to understand: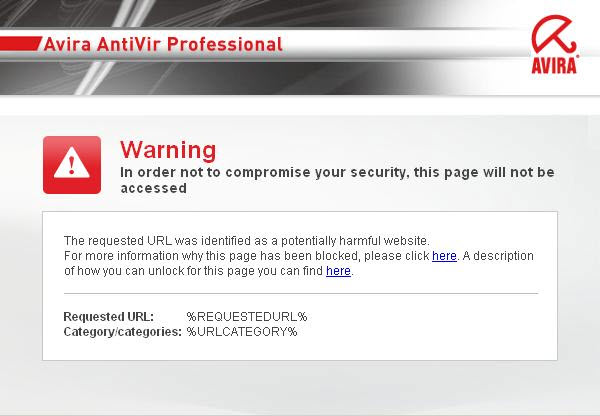 Affected products
Avira AntiVir Premium, Version 10 [Windows]
Avira AntiVir Professional, Version 10 [Windows]
Avira Premium Security Suite, Version 10 [Windows]
Created : Wednesday, June 1, 2011
Last updated: Tuesday, May 29, 2012

Most popular
Data protection and antispam for networks of up to 100 users
Centrally managed antivirus for workstations and file servers
Fast, flexible security for desktops and laptops
.
.
.
.