Compare and find the
best product for you
Security, speed, stability or all-in-one?
Explore our products and features.
Safe downloads and email attachments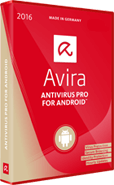 Your smartphone is your phone book, camera, and wallet. So our premium mobile app - Avira Antivirus Security Pro - keeps it safe and secures the information stored on it.