Discover our award-winning
antivirus for workstations,
servers and/or email.
All include the Avira Management Console and Unlimited Gold Support.
Proven anti-malware protection for your data
Real-time cloud updates with latest threat intelligence
Complete protection from web-based threats
Secure online transactions & payments
Fast scanning and high resource efficiency
Powerful anti-malware protection for your server data
Real-time updates for protection against zero-day attacks
Easily scalable security which grows with your business
No discernable impact on system performance
Advanced protection from mail-borne threats
Scans email attachments for malicious content
Dynamic black and whitelisting functionalities
Blocks URLs in emails with links to phishing websites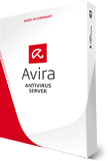 Need stand-alone file server security?
Combining top-notch detection, intuitive use and no discernable performance loss,
Avira Antivirus Server is an ideal solution for small businesses who store sensitive information, such as intellectual property, on their file servers.
From $589.80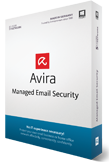 Need stand-alone e-mail security?
Avira Managed Email Security offers a proprietary cloud-based solution, which delivers outstanding protection from mail-borne threats and prevents spam from flooding your mailbox.
No maintenance costs
Lighter server load
Platform-independent
Would you like a free trial?
All of our products are available to test for 30 days.
No credit card required.
Start my free trial
System Integration
Avira offers a full range of highly flexible technology integration solutions, including SAVAPI, MAVAPI SDK, and ICAP protocols.
Learn more ›
Discounts for schools & non-profits
Avira offers up to 80% off to schools, universities, grassroots initiatives and others non-profits.

Learn more ›

Avira Antivirus Server