Manage the security across all corporate devices.
Security status at a glance.
Monitor the security status of devices for all employees. The dashboard displays, which devices encountered malware, what hardware they have and what software they run.
Secure new devices
New business phone or laptop to protect? With the Avira dashboard, easily secure new devices by selecting the operating system they run.
Add more security layers
The Avira dashboard presents an overview of the Antivirus software on your corporate devices, and enables you to add new security layers from the dashboard.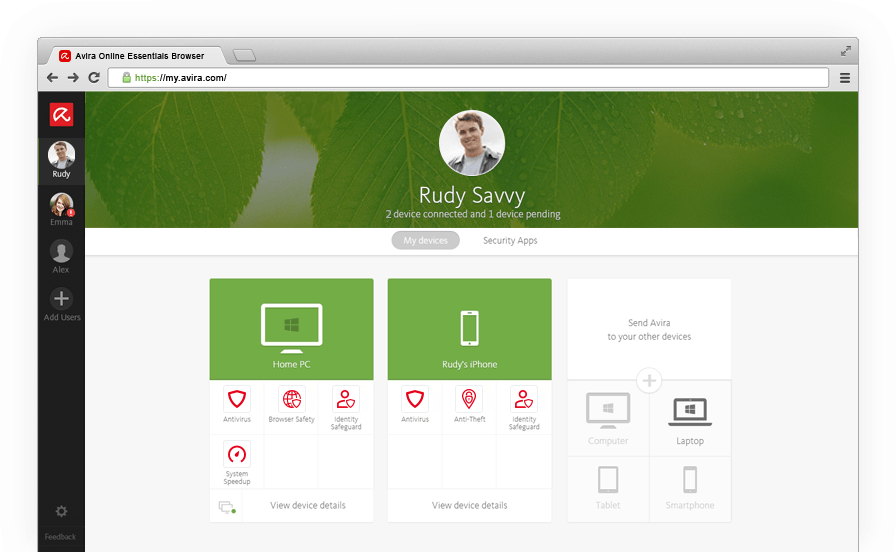 Secure mobile devices from theft and loss.
The Avira dashboard enables you to remotely trigger these Anti-Theft tools:
Track lost phones and pinpoint their location on a map
Trigger a loud sound to help an employee find a misplaced phone
In case of theft, secure your corporate messages by remotely locking and wiping the phone's contents.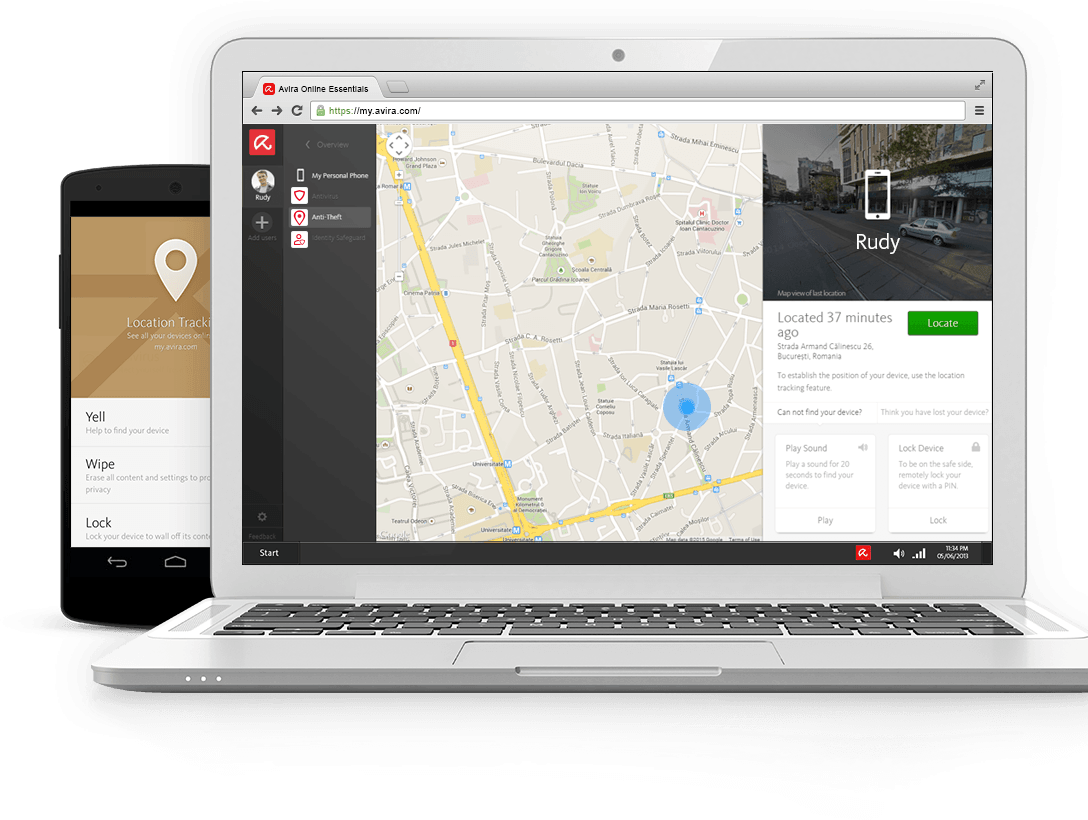 Instant access to system information on all devices.
From the components on your PCs, to the partition of your hard drives and available disk space, the Avira dashboard offers you a helpful overview of the hardware and software on all your devices.